5 Ways to Save Money While Eating Out
If you eat out frequently, you know it can put a dent in your wallet. But with a little planning and creativity, you can save quite a bit of money over time — without sacrificing flavor or fun at your favorite restaurants.
In addition to happy hour deals and weekly specials like Taco Tuesday and Wine Wednesday, many restaurants offer lower-priced dining options during slower times of the week or year. For example, some upscale restaurants have a Monday prix-fixe dinner while steakhouses and other "special occasion" spots will often do the same in the summertime. Just be careful about the upsell — you may be getting a good deal with a three-course steak dinner but if you pay extra to make it a surf 'n turf or get the next biggest cut of meat, you could end up spending just as much in the end.
Go wild with appetizers then split an entree
If you tend to pass up appetizers at restaurants because you think they'll fill you up too much to enjoy your entrée, just reverse your way of thinking. If you're trying to save money, order three enticing appetizers for every two people at the table, then split a main course. It's a great way to try lots of different dishes, and it's certainly a more fun and social way to enjoy a dinner out with friends or family.
Consider a bottle of wine
If you plan to drink with dinner, an entire bottle of wine may seem like a splurge, but if the alternative is ordering multiple glasses, or even a couple of fancy cocktails, a moderately-priced bottle of wine can shave quite bit off your dinner bill. There's no shame in telling the sommelier or server what you like (for example, "a red blend on the sweeter side") and what you want to spend. And when in doubt, just order the next-to-cheapest bottle of wine on the list (hey, it's not the least expensive option!). Make the bottle last by requesting smaller pours and drinking a full glass of water in between each glass of wine.
If you're having dinner with a spouse or other family member, make a plan for your meal, whether that means skipping appetizers and dessert, sharing an entrée, or having just one drink each — and then stick to it! (If you're going out with a friend or co-worker, be upfront about the fact that you're trying to save money to avoid any awkwardness when ordering or splitting the check.) And be sure to look at the restaurant's menu online before you go. Sometimes ordering can be stressful if there's a big menu or you feel rushed. Knowing what you want ahead of time will ensure you don't over order, and in turn, overspend.
Use a credit card with dining rewards
If you dine out frequently, and you're not using a credit card that rewards you for food purchases, you're missing out on potential money in your pocket. Consider switching to a credit card that gives you cash back for eating in restaurants, like the Savor card from Capital One. If you love eating out, and you're going to spend the money anyway, you might as well be rewarded for it!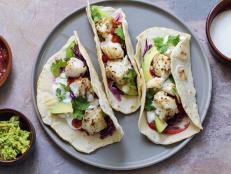 Restaurant entrées seem to be getting bigger and bigger, and if you start your meal with a hearty green salad or fun appetizers you may very well end up with leftovers to take home. Instead of just repeating your dinner for lunch the next day, use a few kitchen staples and a little creativity to turn your leftovers into a fresh lunch.