Reuben Ruiz , 27, grew up in a traditional Cuban family that owns restaurants, and he started working in kitchens when he was just 10 years old. After struggling with his weight for many years, he now specializes in healthy dishes with a Latin influence, and he's honest, outspoken and high energy with a strong work ethic. Read on below to hear from Reuben, and learn about his style of cooking and thoughts on the competition.
Describe your cooking style or culinary point of view — in one sentence, if you can.
Reuben: The flavors of Miami — I want to bring those to the limelight. The tropical cuisine of the Caribbean, and Central America and the flavors that we have over there. But also with a healthier perspective on life as well. Most people don't know I've lost a hundred pounds, and I did so naturally. And I've been able to maintain it, more importantly, now for seven years.
What are you most looking forward to in this experience?
Reuben: I think more so the critiques that I'm going to get from the judges. I think any critiques help you grow as a person, as an individual as well. And hopefully be able to take that and make my business better as well.
How did you prepare for the competition?
Reuben: You can't do anything in preparing yourself. ... I pulled out all my culinary books, and I really don't have the time either. I work about 72 hours a week, so I had all those books out and I had the full intention of looking all of them over, but really you can't prepare yourself. So I'm just coming in here with the aspirations that hopefully with the experience and the knowledge I have it's going to be more than enough.
Which mentor are you most excited to learn from?
Reuben: Giada De Laurentiis. ... In the short amount of time that she's been with the network, she's made such a name for herself. She has the trust from America; viewers allow her into their homes. She has the bottle products, she has the cookware products that everyone uses, and it's just a face and a name that people trust, and I want that, as well, for myself.
Which mentor do you find to be the most intimidating?
What is one thing you really want to convey to the judges about you or your food or your would-be show on Food Network?
Reuben: I don't want to be pegged as the Cuban guy. I just don't want to be put in that corner and just cook Cuban cuisine. ... I'm from Miami, and those favors are so renowned. We have so many different flavors there, and I want to bring that to the limelight. So if I'm able to do so and able to change their perspective, that'll be beautiful.
What's your Achilles' heel ingredient, one that you hate to work with?
Reuben: Mondongo, which is tripe
What's your guilty pleasure food?
What's your favorite late-night snack?
Reuben: Snickers in the freezer
What's one must-have at your last supper?
Reuben: My grandmother makes a beautiful pasta dish. It's just a simple marinara sauce. And the key behind the dish is that she doesn't put a lot of marinara inside of it. My father and I, we cannot eat tomato sauce for the life of us; it has to be very light. So she waters it down and she tosses it, and it's just so pretty. And she puts picadillo inside of it, which is a ground beef, and it just comes out magnificent.
Ketchup, mustard or mayonnaise? Can I mix the ketchup and the mayo together?
Chocolate or vanilla? I do chocolate.
Bagels or doughnuts? Doughnuts
Cream cheese or butter? Butter
French fries or onion rings? Onion rings
Burgers or hot dogs? Colombian hot dogs
Waffles or pancakes? Waffles
We're sorry, there seems to be an issue playing this video. Please refresh the page or try again in a moment. If you continue to have issues, please contact us here.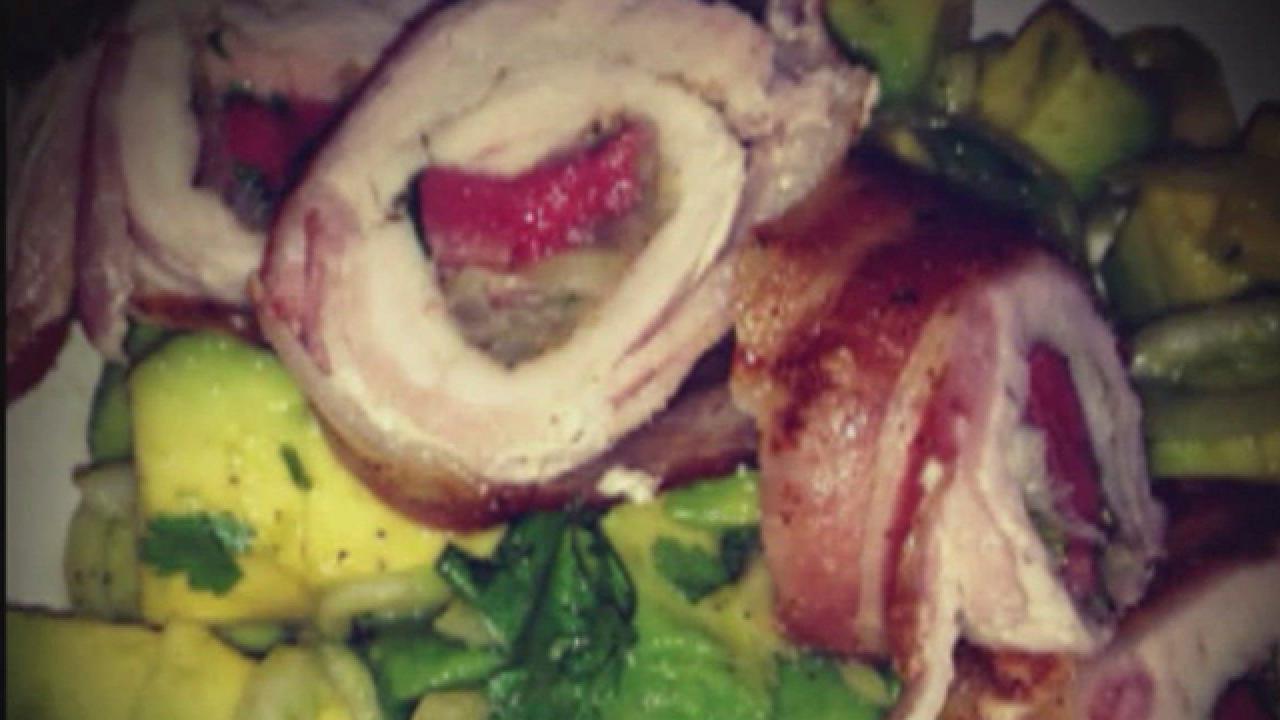 It's going to be a summer of heated competition as Food Network Star gears up for its most-explosive season yet, a 10th year of putting hopeful rivals through the job interview of their lives. To make it to August and ultimately land a sought-after television career — Food Network show host — finalists will have to impress mentor-judges Alton Brown, Bobby Flay and Giada De Laurentiis with the coveted combination of cooking chops and on-camera charm. Season 10 kicks off Sunday, June 1 at 9|8c, but before then, FN Dish is introducing fans to all of the contestants. This year's crop of competitors boasts business owners, executive chefs, world travelers and farm-to-table enthusiasts — not to mention fiery personalities, over-the-top entertainers and undeniable competitive spirits. Check back every day to meet another finalist, then learn more about each of them by checking out their casting videos.