10 Chocolate Bunnies Your Easter Basket Needs This Year
Get ready to have a hoppy Easter!
Keep in mind: Price and stock could change after publish date, and we may make money from these links.
If the best part of Easter is indulging in the candy, you're probably eagerly awaiting your chance to dive into a big ol' chocolate Easter bunny. Since this iconic spring treat is a staple this time of year, we decided to round up some of our favorite chocolate Easter bunnies you can order online right now. Some of them are hollow, some are sturdy blocks and some even have fun fillings. The one thing they all have in common? They're absolutely delicious. Happy Easter, indeed!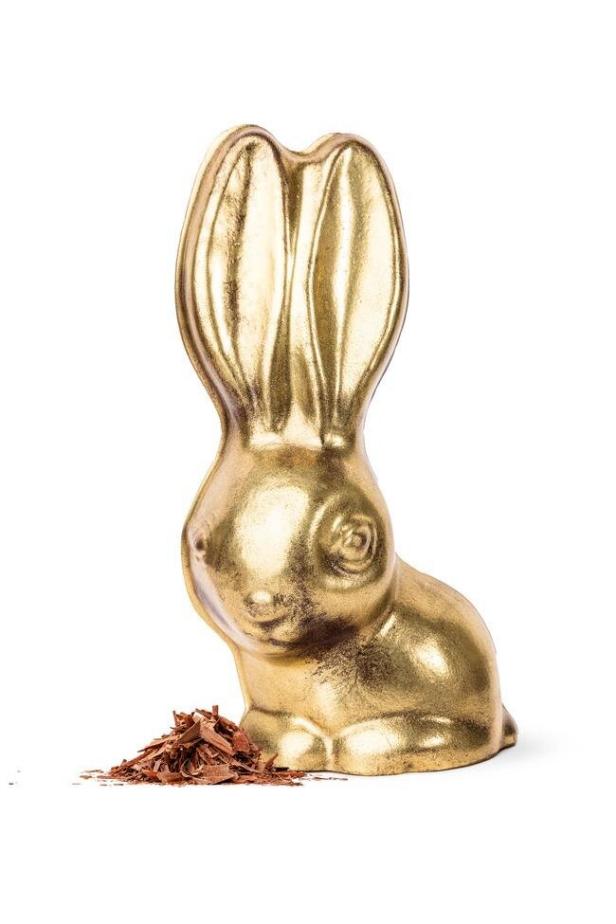 Say happy Easter with two pounds of solid chocolate. You can choose from dark or milk chocolate, and this one is hand-painted in edible 24-karat gold.
Buy It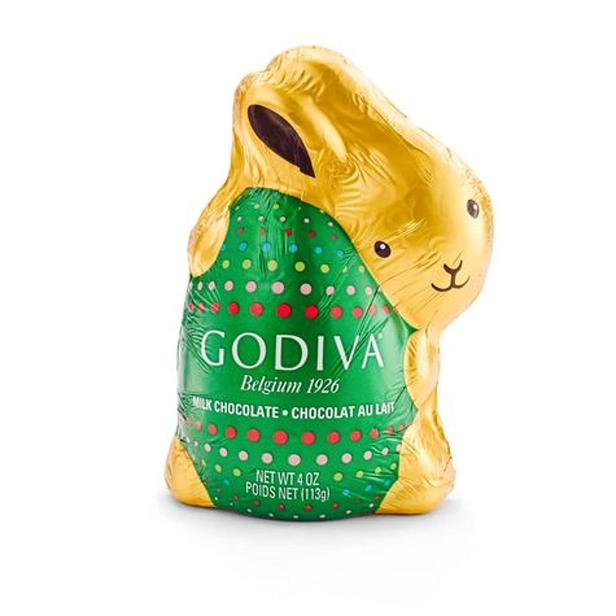 This little bunny is made from four-ounces of Godiva milk chocolate. Like all of our favorite bunnies when we were kids, he's hollow on the inside. That said, he's updated with some delicious high-quality chocolate that makes him a perfectly acceptable indulgence for anyone.
Buy It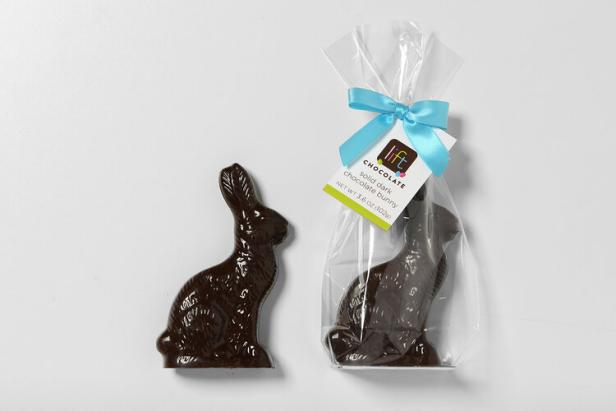 No matter which variation of chocolate is your favorite, these Lift Chocolate Easter bunnies have an option for you, including dark, milk, white and even blueberry-lemon-flavored chocolate options. The bunny is solid and comes wrapped in a clear gift bag that's tied with a pastel-colored bow.
Buy It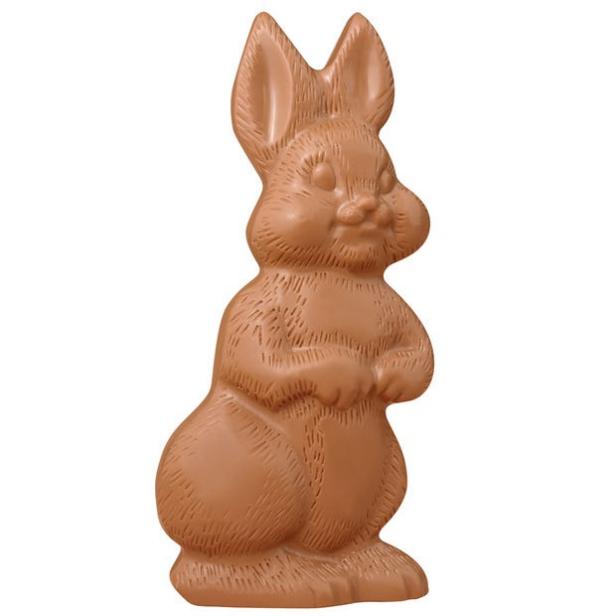 At seven-inches tall, these milk chocolate Easter bunnies from Gertrude Hawk Chocolates make for the perfect centerpiece for any Easter basket. The seven-ounces of smooth, delectable milk chocolate will also satisfy any sweet tooth this year.
Buy It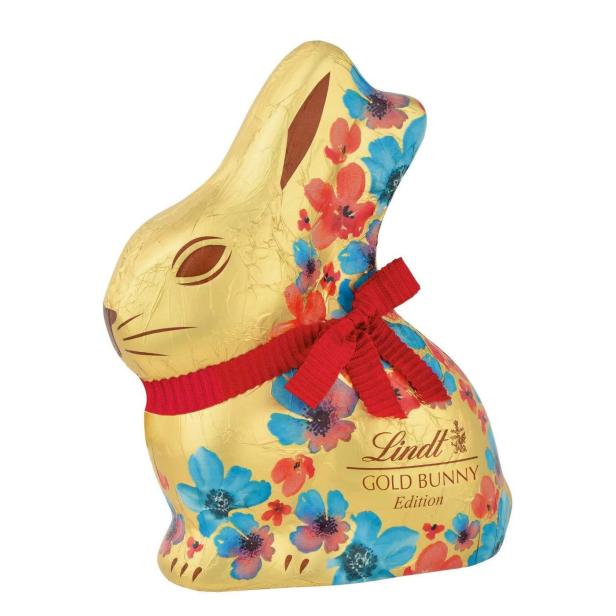 If your favorite treat in the world is a Lindt truffle, this is the bunny for you. Made from milk chocolate and weighing in at 3.5-ounces, this little treat is as delicious as he is cute. Wrapped in pretty floral gold foil, this bunny will look great in any Easter basket.
Buy It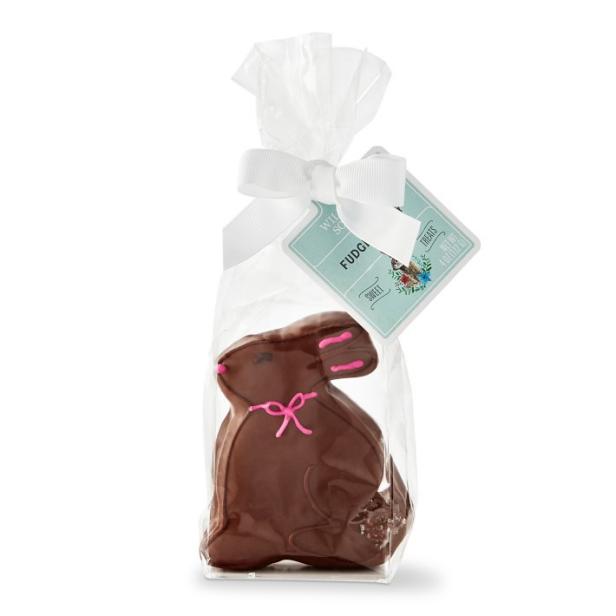 If you look up the definition of decadence, a picture of this bunny will probably appear. While that may not be true, the fact that this bunny is delicious definitely is. It's made from couverture milk chocolate, dark chocolate and white chocolate with a creamy and fudgy center.
Buy It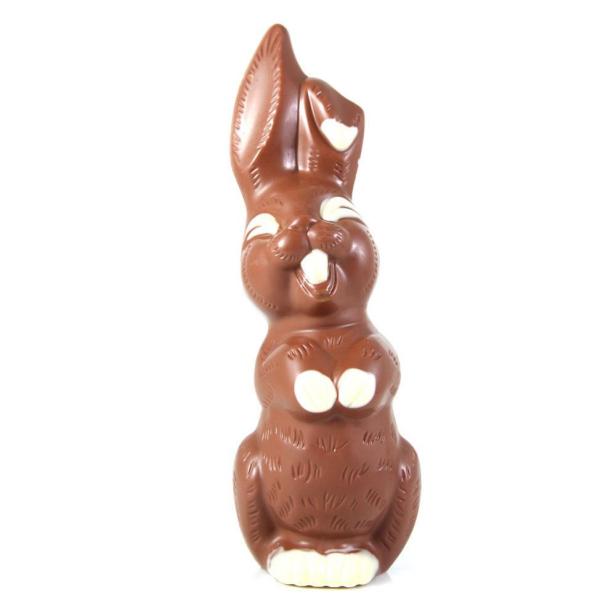 This grinning little bunny weighs in at a whopping 10.6 ounces and is available in both dark and milk chocolate. Although this bunny isn't filled, it stands at 10-inches tall, which is definitely enough to make a statement in any Easter basket.
Buy It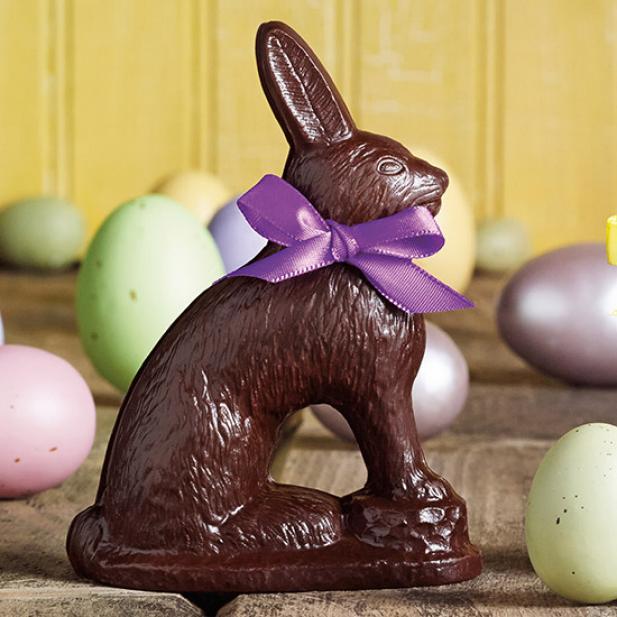 While this bunny might look traditional, it's nothing of the sort. Made of two halves, each is filled with caramel, pecans, almond buttercrunch toffee and whole toasted almonds. Then all of these treats are covered in chocolate.
Buy It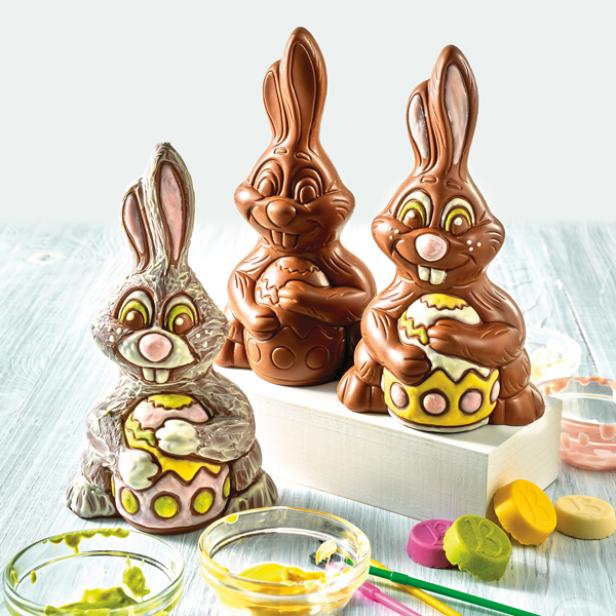 Not only do you get a delicious milk chocolate Easter bunny with this option, you also get an Easter morning activity. This little bunny comes with two paint brushes as well as colorful chocolate paints in pink, white, green and yellow.
Buy It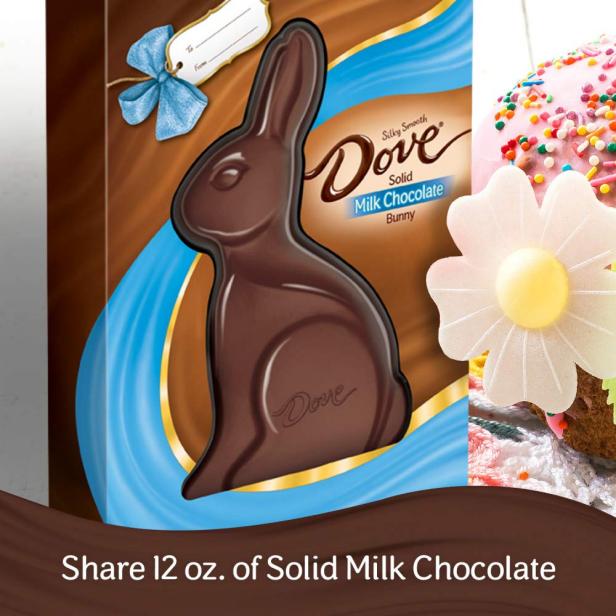 There's something about taste of Dove chocolate that is distinct and delicious. If you're convinced it's the best, this 12-ounce bunny is the Easter treat for you. Traditional and delicious? Yes, please!
Buy It