Level:

Easy

Total:

3 hr 25 min
Level:

Easy

Total:

3 hr 25 min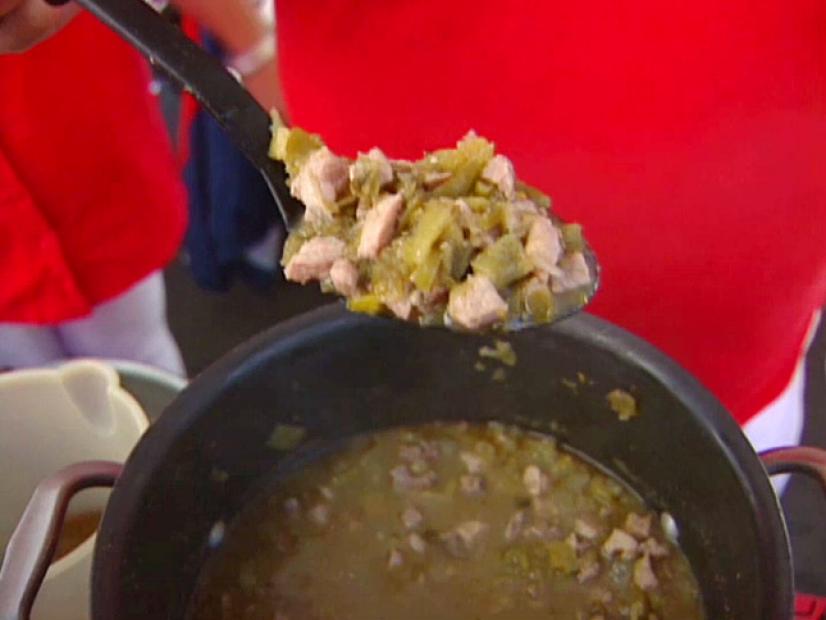 In a small bowl, combine oregano, cumin, and chile powder. In a chili pot, combine enchilada sauce, tomatillos, and salsa verde. Press tomatillos against the side of the pot to crush. Add the oregano mixture to the liquids. Heat to boiling. Reduce heat and simmer, stirring frequently.
Brown the meat in lard or oil in batches with onions and pressed garlic. Drain meat and add to chili pot. Add diced green chiles. Return pot to simmer.
After 2 hours, add half of finely minced green peppers. Add salt, as desired. Taste and adjust, adding additional minced peppers as desired. After 2 1/2 hours thicken or thin, as needed. After 2 3/4 hours, adjust salt and other seasonings as needed.
Just before serving, add lime juice and cilantro.