Level:

Easy

Total:

1 hr 50 min
Prep:

25 min

Cook:

1 hr 25 min
Level:

Easy

Total:

1 hr 50 min
Prep:

25 min

Cook:

1 hr 25 min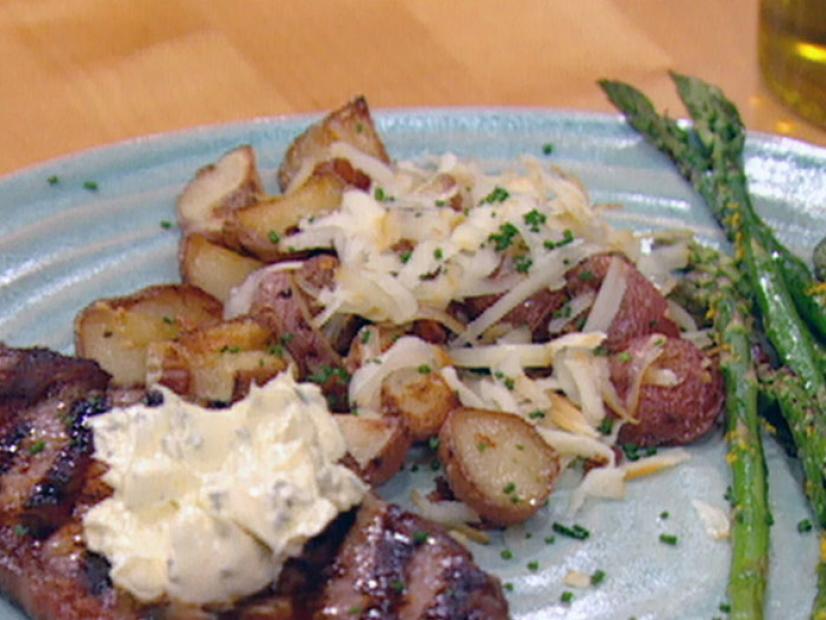 Preheat oven to 400 degrees F.
Wash and cut potatoes into bite-size pieces. Place potatoes in a medium sized roasting pan. Add diced onion, shallots, garlic and bacon. Mix potatoes and other ingredients with softened butter until ingredients are coated thoroughly with butter. Cover with foil and cook approximately for 1 hour or until the potatoes are almost fork tender. Remove foil. Season with salt and pepper and place back in the oven for 20 to 25 minutes or until potatoes have a nice golden brown color. Garnish with grated cheese and chives.
This recipe was provided by a finalist, who may or may not be a professional cook, for The Next Food Network Star. Food Network has not tested this recipe and therefore, we cannot make representation as to the results.