Total:

20 min

Active:

20 min
Total:

20 min

Active:

20 min
Apple Cider Glaze:
Greek Seasoning Blend and Pork: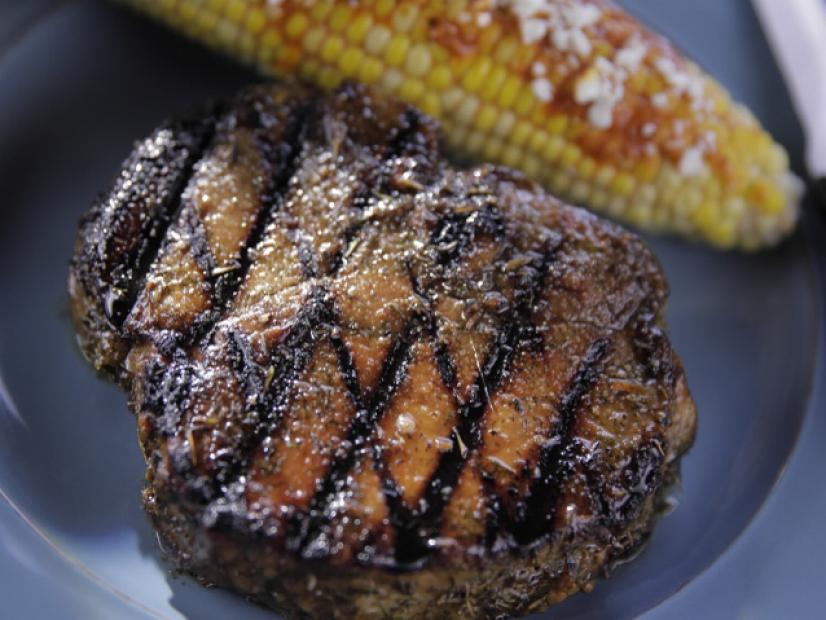 For the apple cider glaze: Combine the brown sugar, vinegar and 1/2 cup water in a small saucepan over medium-high heat. Bring to a boil, stirring until the sugar is dissolved. Remove from the heat and reserve.
For the Greek seasoning blend and pork: Oil a grill pan and place over medium heat.
Put the oregano, garlic powder, thyme, dill, beef bouillon powder, salt and pepper in a bowl and mix well. Drizzle some oil over the pork and sprinkle the seasoning blend on all sides of the meat. Add the pork steaks to the grill pan and grill until cooked to medium, 7 to 10 minutes. Brush the apple cider glaze over the pork in the last couple minutes of cooking.