Good Eats Raising The Steaks Highlights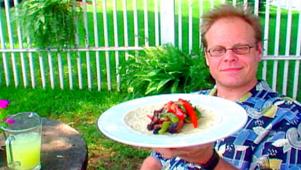 Now Playing
Try Alton Brown's red-hot fajita grilling recipe.
Get the Recipe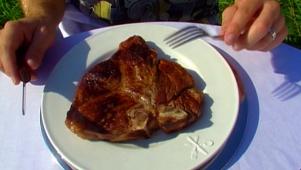 Now Playing
Alton Brown's Skirt Steak Secrets 03:42
Watch as Alton Brown reveals the secrets to cooking skirt steak with a crispy crust. In this Good Eats video, he simplifies ash management prior to adding steaks directly to the grill. Alton elaborates on each side's length of cook time, post grill braise and correct slicing of beef so as to avoid long meat fibers in the final dish.
Get the Recipe