Chatting with Rachael Ray: What It Takes to Make a Pilot
Hear from Rachael as she offers the Food Network Star hopefuls advice for the future and dishes on how her show 30 Minute Meals came to be.
Dom, Eddie and Jay all completed multiple challenges during their runs on Food Network Star — some with great success and others with disappointing outcomes — but perhaps their most-important task didn't come in Food Star Kitchen. In New York City last week, the top three each worked with Rachael Ray as they filmed the pilots they would like to do for their would-be shows on Food Network. From Dom's authentic Italian point of view to Eddie's love of barbecue to Jay's penchant for deep-fried delights, each of the guys created a camera-ready concept, but their tapings wouldn't have been possible without Rachael's mentoring. This Food Network legend knows the ins and outs of food television, and she's surely filmed multiple successful pilots for Food Network.
Star Talk caught up with Rachael on the set of the guys' pilots, and she told us all about what goes into shooting a video like this. Read on below for her advice to the top three, plus her reflections on how her show 30 Minute Meals came to be.
What's been your greatest lesson learned after all of these years on Food Network?
Rachael Ray: I don't really know anything, and I think that that's what makes our shows popular, you know? It's a conversation, and I like to learn. … And I think that most genuine television is about sharing, and, you know, I don't know if I'm any better at it … 15, 20 years in than I was when I started, but I try and be curious and dedicated and authentic when I go to work.
Was 30-Minute Meals the first pilot you made for Food Network?
RR: I was doing 30 Minute Meals in upstate New York for the local news to get people to come to the market that I worked for. And the first show that Food Network sat down to chat with me about was turning the 30 Minute Meal from a three-minute news segment into a show, and then they actually asked my opinion about a show they were developing called Rich Man, Poor Man — it's a travel concept — because I also did a piece for the local news on things you could do for under $100 within 100 miles. And I said I'd been waiting on rich people most of my life, and in my experience, the richer they are, the cheaper they are, and I wouldn't watch a show called Rich Man, Poor Man because rich people have the same experience over and over and over again. A 5-star hotel is a 5-star hotel, period. Everybody is going to want to watch what the poor guy is doing. So they asked me to go out and shoot a pilot for them, and they changed the name from Rich Man, Poor Man to $40 a Day — even though on my local news show I was getting $100 a day. So, you know, it was a fun concept, though, and I think we always should have been a bit bigger; I think it could have lasted a lot longer.
Looking back on that first pilot experience, is there someone that mentored you through it or directed you through that experience?
RR: The first person I met when I walked into Food Network was Sara Moulton. She was doing one of her many shows and she said to me, "Smile all the time for no apparent reason."
Who's been your culinary mentor, and what did he or she teach you?
RR: My mother — "don't take yourself too seriously" and "food is just food." She just had us in the kitchen all of our lives, you know, all three of us kids. And I grew up working in restaurants as well, but the kitchen was where our family spent all of its time. My mom was the firstborn of 10 kids, and my grandfather was the primary cook. My grandmother was the seamstress; she was a terrific sewer. She was a great baker, but all of the meals for the kids were made by my grandpa, and my mom being the firstborn, she was always in the kitchen with him. So, you know, I went to the culinary institute of my grandfather and my mom.
What do you think the fans at home might not realize about what all three of these finalists went through in the making of their pilots?
RR: You know, I think people look at food and travel shows — lifestyle shows — as if they are vacations, and they're not. It really is hard work. And they shouldn't be aware of that. You know what I mean? If the host is doing their job, they should think they are a fly on the wall during someone's free time.
What does "Star power" mean to you? The goal of this competition, of course, is to find that one person who has the Star power ready to command an audience.
RR: You know, words like "star" are kind of creepy to me. They sound like Star Wars or evil empire or something, but I do know what they are talking about. People are either comfortable in their own skin or they're not. There is a factor about being on television that you can't learn. You have to, in my opinion, be comfortable in your own skin and humble, and you'll come across as being authentic on a television show. You have to not want to be a star to be a star, in my opinion.
What is your single greatest piece of advice for these guys — to the winner and to the two who are unfortunately going to go home?
RR: Work harder than everyone else, and don't complain about it. Don't take yourself too seriously. And say "please" and "thank you."
We're sorry, there seems to be an issue playing this video. Please refresh the page or try again in a moment. If you continue to have issues, please contact us here.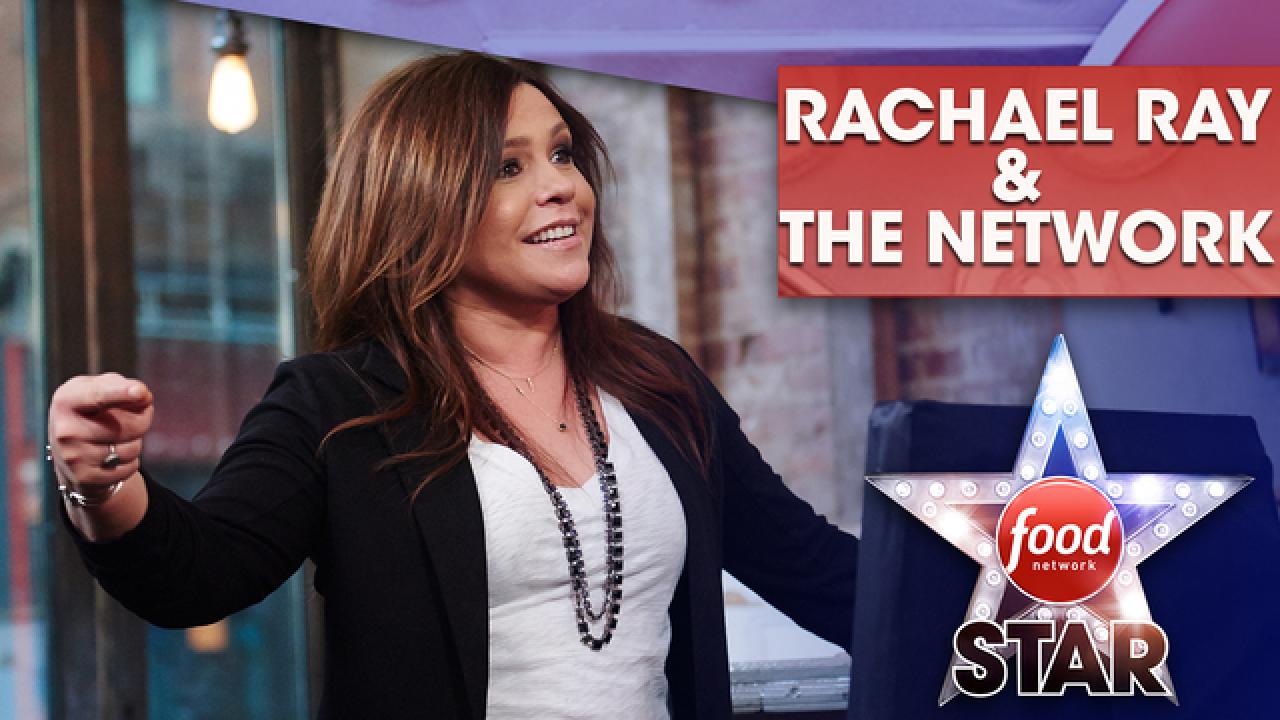 Tune in to the Food Network Star finale on Sunday at 9|8c to find out who is crowned Food Network's newest Star.