9 Meat Delivery Services You Can Order From Right Now
Keep your fridge stocked with meat and seafood without leaving your house!
Keep in mind: Price and stock could change after publish date, and we may make money from these links.
These days, having groceries delivered or getting your favorite restaurant meal shipped straight to your doorstep isn't a new concept — but that doesn't mean it's always easy. Whether you find yourself making the trek to the store weekly to replenish your stash of meat and poultry or are having a hard time getting everything you need in your online grocery-delivery cart, there are specialty delivery services to help you out. These companies specifically deliver meat and fish to your door, so you can always have a fridge stocked full of everything from hamburger patties and chicken breasts to salmon filets and filet mignon for any craving that strikes.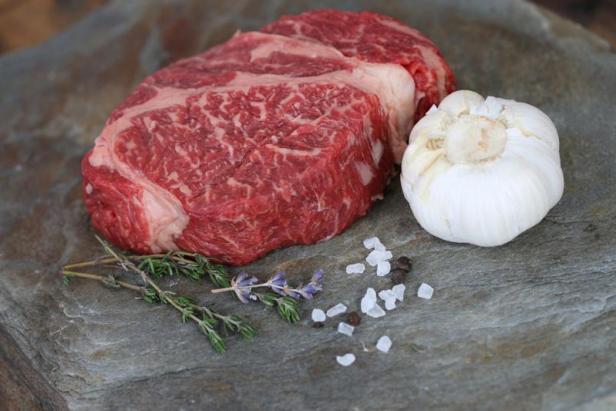 Shop for coveted Wagyu beef with peace of mind — Vermont Wagyu promises grass-fed, pasture-raised beef that is free from hormones or steroids and verified by the American Wagyu Association. The options on the supplier's online shop include everything from burgers and brisket to more than 10 cuts of steak, all of which are practically guaranteed to be delicious considering Vermont Wagyu took home the "Number One for Taste" in the 100% full-blood Wagyu category at the American Wagyu Association's 2018 and 2019 Triple Crown Steak Challenge, according to a representative. The company ships nation-wide within the continental US.
Buy It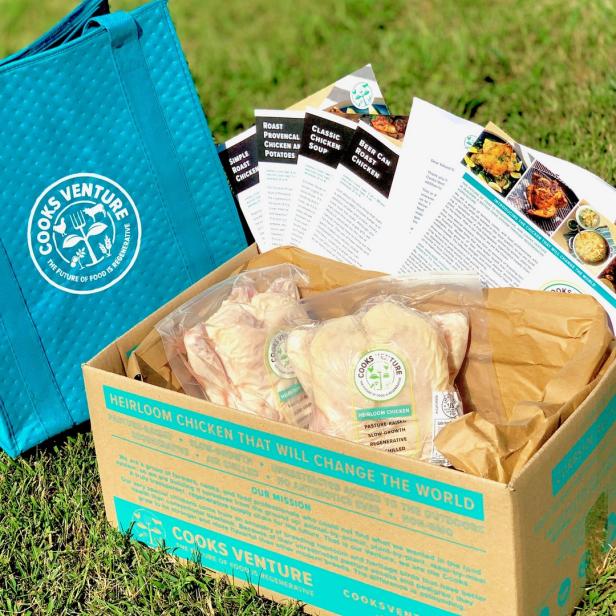 If you love chicken and are known to roast a chicken as well as Ina Garten, this is the delivery service for you. Cooks Venture chickens are pasture raised, and end up being more flavorful that other kinds of whole chickens, according to the company. Get two 3 to 4 pound chickens for $40 and use them to make everything from chicken soup to a whole roasted chicken on the grill.
Buy It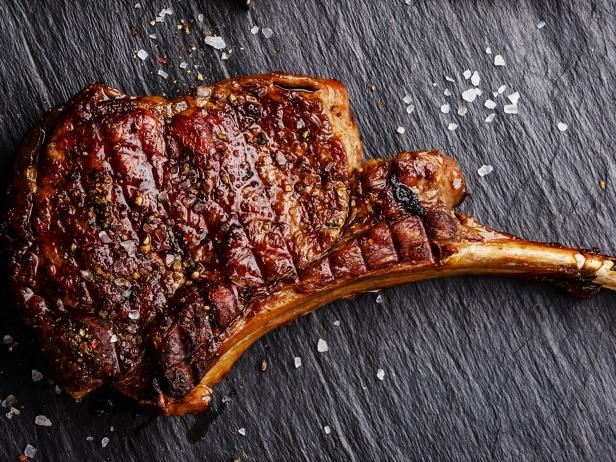 At Holy Grail Steak Co., you have the choice of shopping by collection, which includes Japanese Wagyu, American Wagyu and USDA "Upper" Prime Black Angus or from a vast assortment of other steaks and burger patties at the click of a button. This meat purveyor's mission is to bring the products of artisanal farms and ranches to your front door, offering nationwide shipping to the continental U.S.
Buy It
Grass Roots ensures quality meat by raising their animals in small herds with extra attention, which the company claims provides a healthy environment and a better tasting, more nutritious and more sustainable product. Choose between a selection of beef, pork and poultry to have delivered straight to your home.
Buy It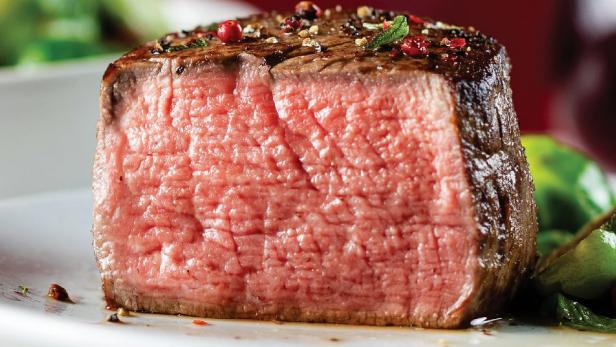 For more than 100 years, Omaha Steaks has been stocking customers' freezers with steak and other meats from their butcher shop in Nebraska. When ordering steak, shop by the cut or add a full entree or combo to your cart. Quickly add in your zip code to get an estimated arrival date as well as shipping costs, so you can plan your meals accordingly. Whether you're looking to stock up for a while or want to make dinner extra-special one night, you're guaranteed to receive grass-fed, grain-finished beef, which Omaha Steaks credits the steaks marbling and sweetness to.
Buy It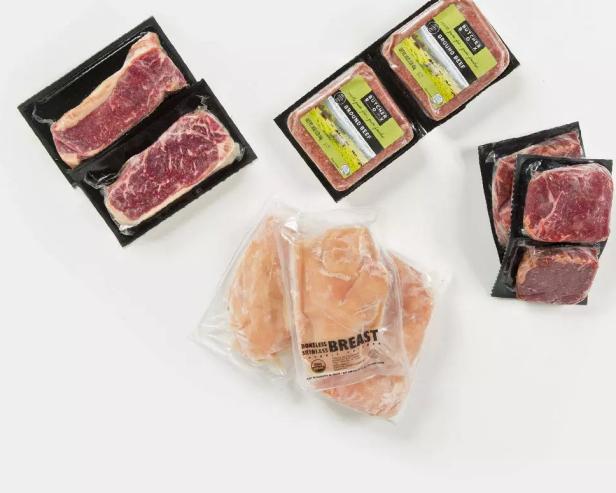 If you're looking for a delivery service that lets you have full control over your meats and cuts, Butcher Box is your best option. When ordering a custom box, you have 21 different cuts of grass-fed beef, heritage-bred pork and free-range organic chicken to choose from, averaging out to be $4.97 per meal and $149 per month. If that sounds like option fatigue, though, you can also choose from four other box options that already have your meat and cuts pre-selected and packaged together.
Buy It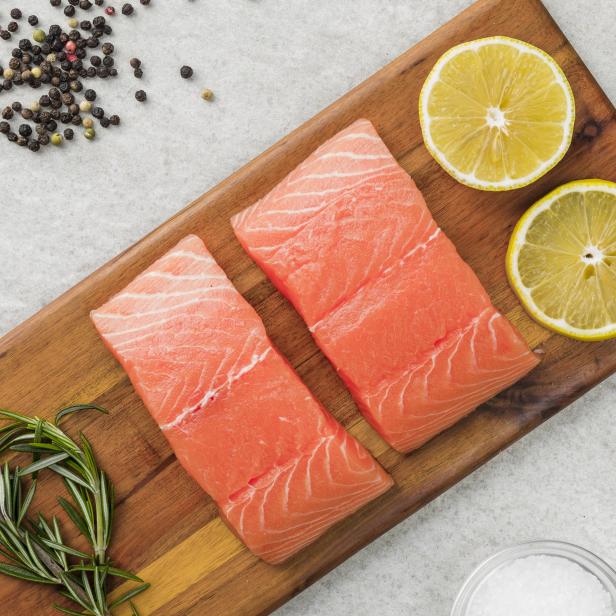 Stock up on poultry, seafood and meat, all of which Rastelli's ensures are free of antibiotics, steroids and hormones. If you're worried about how long the protein will keep for, Rastelli's claims all products are vacuum-sealed and blast frozen and will keep in your freezer for up to a year. Buying in bulk will save you on shipping, too, since they offer free shipping on orders of more than $200. Rastelli's ships within the continental U.S.
Buy It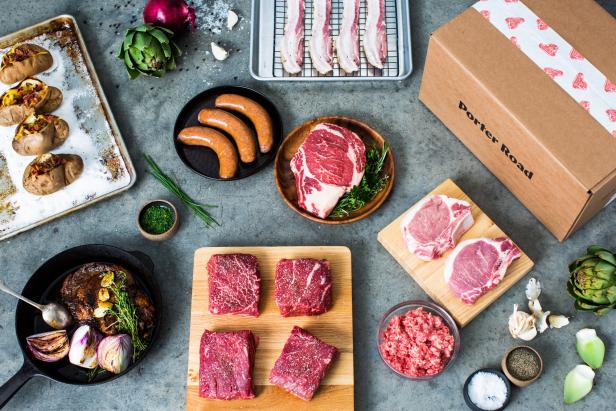 Butcher's Choice offers a variety of box options, from boxes with two dry-aged steaks and pork chops and one pound of both ground beef and bacon, to a beef- and pork-focused boxed with a variety of pasture-raised pork and dry-aged beef. As the weather heats up, you can also opt for the Grill Master box with everything you need to create a meal fit for a night outside. Availability and shipping might be delayed due to current high demand, but we think the pasture-raised meat from Kentucky and Tennessee is worth the wait.
Buy It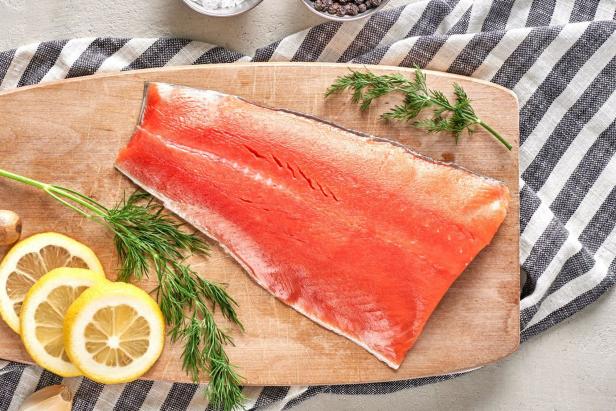 Maintaining a stocked fridge and freezer is easy with planned delivery set to your schedule — which is exactly what Moink offers. Simply select your meat of choice and how frequently you want to have your box delivered directly to your doorstep. Since their options change often, you can customize your box to ensure you're getting the beef, chicken, pork or seafood of your liking. Current box options include a Small Sampler as well as a Beef, Pork and Salmon box with a flank steak, ground beef, ground pork, large- and medium-sized sockeye salmon filets and pork shoulder steaks.
Buy It