10 Ice Creams You Can Have Delivered Straight to Your Door
Your next scoop is only a click away!
Keep in mind: Price and stock could change after publish date, and we may make money from these links.
If there's one thing we know, it's that few things are more comforting than kicking back with a bowl of ice cream, and now more than ever, we all deserve a little something extra every once in a while. Turns out, you can treat yourself (and your loved ones) to ice cream without leaving the house. That's right — a number of your favorite ice cream parlors can deliver this frozen dessert straight to your door.
Here are ten brands we love that ship nationwide. No matter where you live in the country, your next scoop of ice cream is only a click away.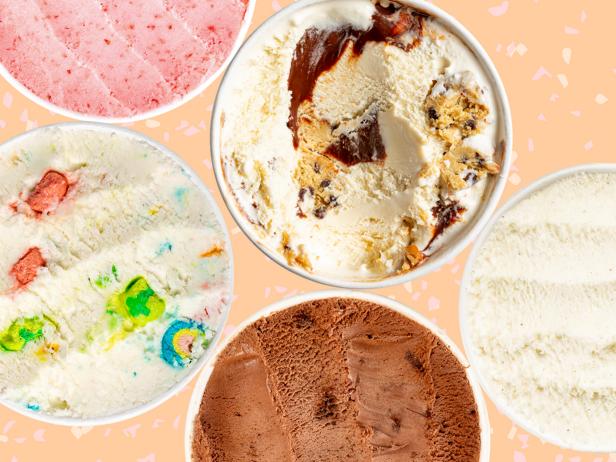 Portland-based Salt & Straw is known for their out-of-the-ordinary flavors, like Strawberry Honey Balsamic with Black Pepper or Pots of Gold and Rainbows (a marshmallow-packed treat inspired by the milk at the bottom of your cereal bowl). Tantalize your taste buds at home and choose five unique flavors to create your own collection. Or, ship one of the creamery's carefully curated ice cream packs to your door.
Buy It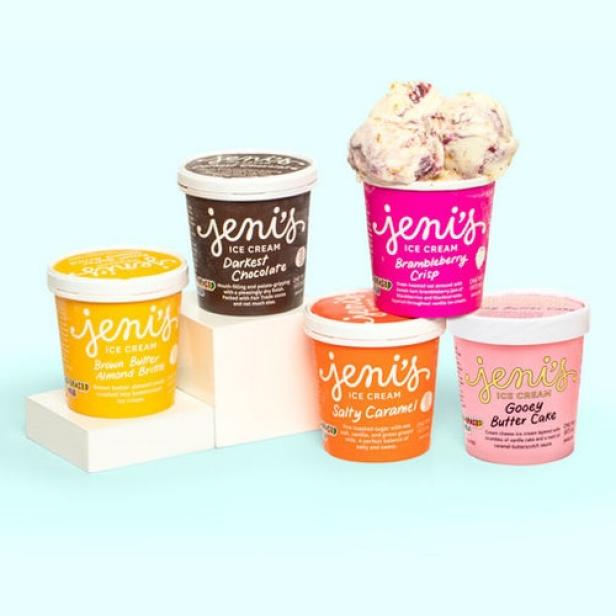 The wide variety of flavors and smooth texture of Jeni's Splendid Ice Creams are sure to brighten your day. Founded in Columbus, OH, the ice cream company ships its pints nationwide and even offers dairy-free and boozy ice creams. Can't decide which pint to try? Check out Jeni's Top Sellers Collection, which includes the popular Brambleberry Crisp, Brown Butter Almond Brittle, Darkest Chocolate, Gooey Butter Cake and Salty Caramel ice creams.
Buy It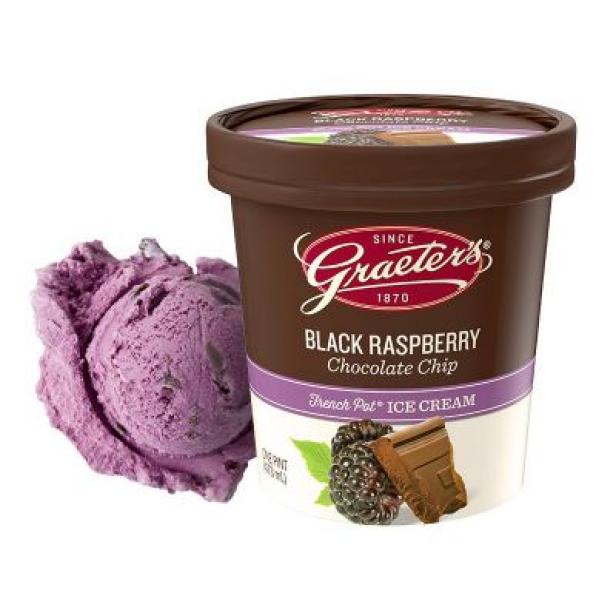 Graeter's Ice Cream Company, an Ohio-based creamy, churns out French-style ice cream in a wide array of flavors. Frozen dessert fans have dubbed the company's signature Black Raspberry Chocolate Chip as their most beloved flavor, but you can create your own six- or 12-pack and load it with other varieties such as Buckeye Blitz (peanut butter cookie dough and chocolate chips) or S'mores.
Buy It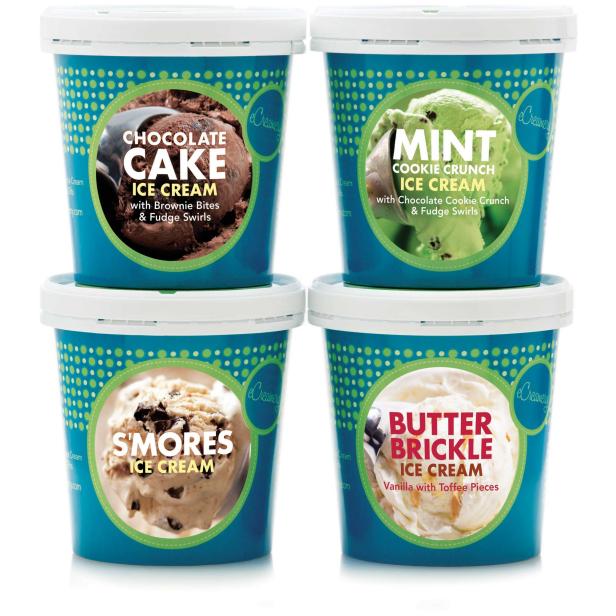 Live out your wildest ice cream fantasies by creating your own custom flavors through eCreamery. This online-only ice cream seller offers pre-packaged pints, but it also lets you build your own personal pints and collections. Start by selecting a base of ice cream, gelato or sorbet. Then, choose from one of over 40 flavor options, and finish by picking out mix-ins such as candies, cookies and nuts. Your personalized dessert creations can be ordered as pints or single-serving party cups.
Buy It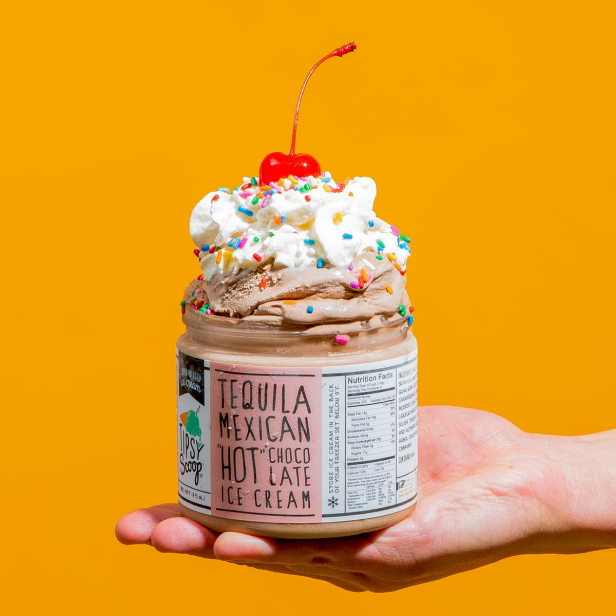 Because sometimes we need something a little stronger than ice cream. Enter: Tipsy Scoop, a liquor-infused frozen dessert. This New York City-based shop blends hand-crafted ice cream and sorbet with the flavors of your favorite cocktails. Tipsy Scoop offers a wide range of classic and seasonal varieties, including Tequila Mexican Hot Chocolate and Vanilla Bean Bourbon. Each pint is super boozy too — the ice creams and sorbets can contain up to 5% ABV. Those over the age of 21 can order a pint pack online.
Buy It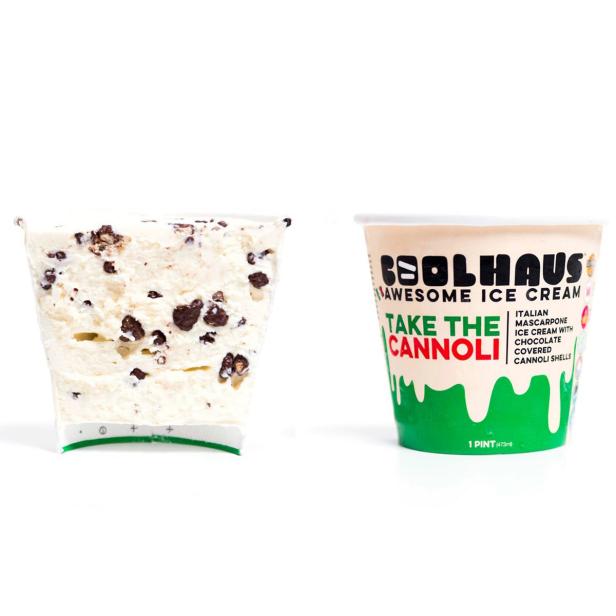 Don't worry — you don't have to flag down the Coolhaus dessert truck to get a spoonful of their famous ice cream. The company sells ice cream and ice cream sandwich packs on their website as well as through Goldbelly. We're particularly intrigued by Coolhaus' Milkshake & Fries flavor: salted Tahitian vanilla bean ice cream loaded with French fries and milk chocolate malt balls.
Buy It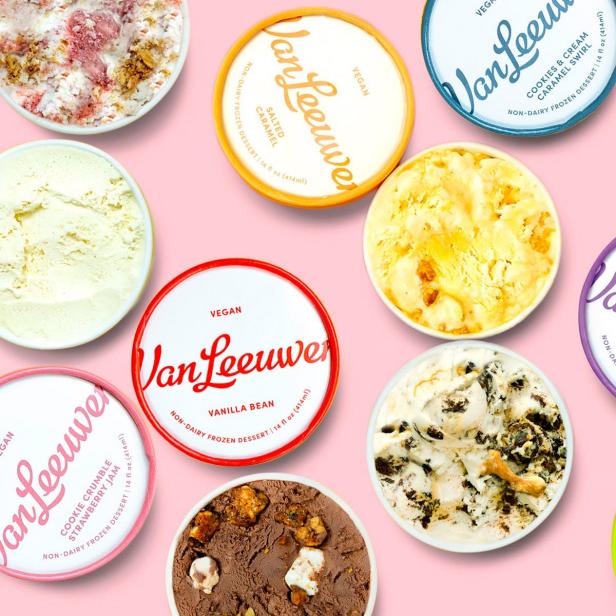 Dairy lovers and vegans alike can indulge in Van Leeuwen's crave-worthy ice creams. The Brooklyn-based brand now ships their treats across the nation, and you can opt for regular ice cream or one of their vegan-friendly desserts that use oat milk and cashew milk as the base. Plus, Van Leeuwen offers plenty of flavors ranging from Earl Grey Tea to Mocha Cookie Crumble to to-die-for Honeycomb.
Buy It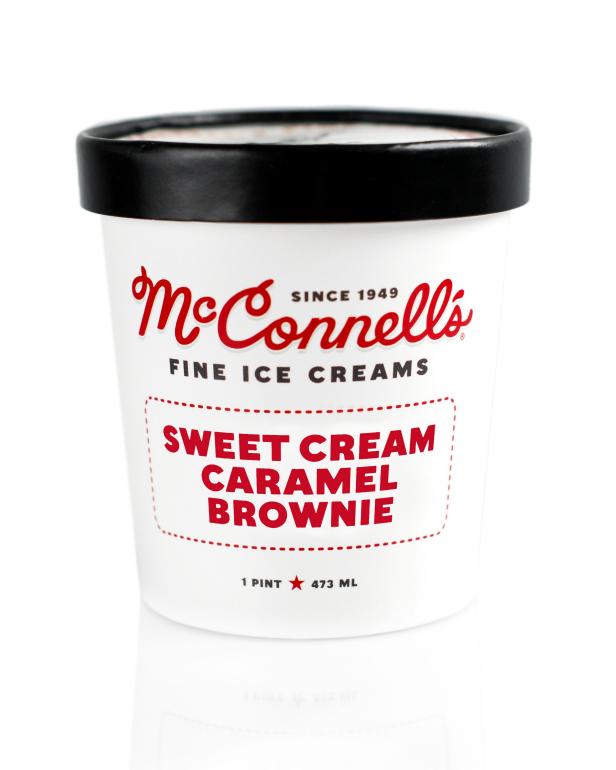 McConnell's Fine Ice Creams have spent over 70 years perfecting their craft, and you can get a taste of the company's sweet legacy at home. Each one of their pints is available to purchase a la carte, or you can opt to join McConnell's "Pint of the Month Club." Choose between a three-, six- or 12-month subscription and receive three pints per month of three different flavors.
Buy It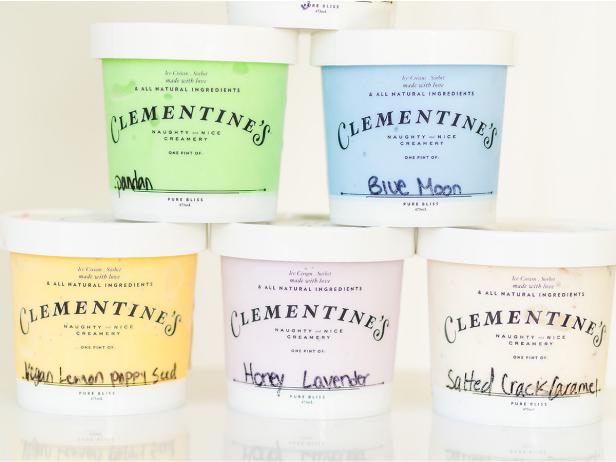 You won't need to travel all the way to St. Louis to get a handmade pint of Clementine Creamery's sinfully sweet ice cream. With dozens of boozy, non-boozy and vegan flavors to choose from like Gooey Butter Cake — which is studded with chucks of buttery cake and ribbons of luscious cream cheese frosting — Maple Bourbon with Salted Candied Pecans and Lemon Poppyseed, they're just what you need to add some comfort to your time at home. They even have a new collection of floral-inspired flavors that not only taste absolutely delicious but are also made from a variety of locally sourced ingredients like tea, honey and milk. With names like Edith Grey with Rose, Honey Lavender, White Chocolate Geranium and Orange Blossom & Fresh Thyme, they'll instantly remind you of times spent basking in the sun (even if you're staying indoors.)
Buy It
The Ice Cream Shop isn't really a physical ice cream shop. Available through major delivery apps, including Postmates, UberEats, Grubhub and DoorDash, The Ice Cream Shop will deliver frozen treats from your favorite brands straight to your door. Simply open your delivery app, search for The Ice Cream Shop and pick between pints of Ben & Jerry, Magnum, Talenti and more.