Level:

Easy

Total:

45 min
Prep:

10 min

Inactive:

25 min

Cook:

10 min
Level:

Easy

Total:

45 min
Prep:

10 min

Inactive:

25 min

Cook:

10 min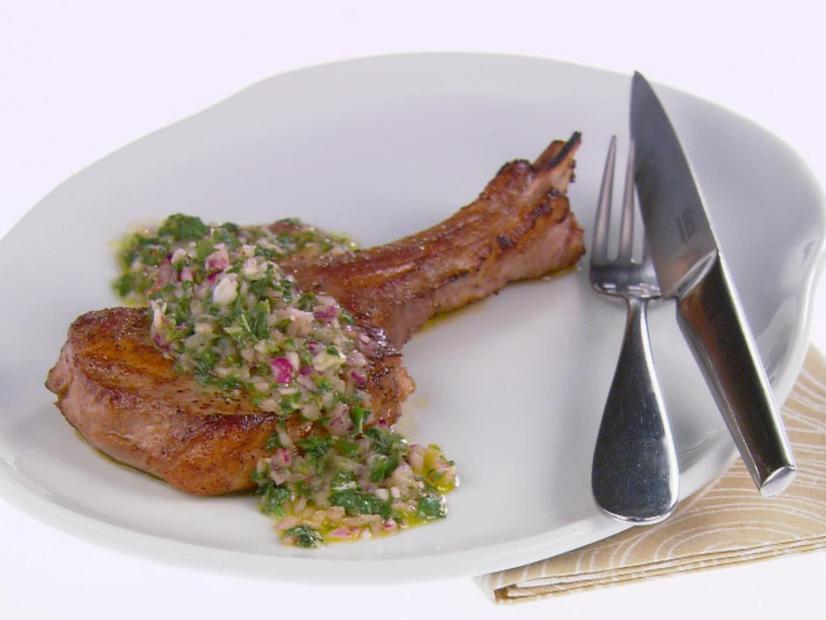 For the dressing: Place the basil, oil, mint, marjoram, vinegar, anchovy paste, rosemary, salt, pepper, garlic, lemon juice and onion in the bowl of a food processor. Blend until chunky. Let the mixture stand for 20 minutes.
For the veal chops: Heat the oil in a large skillet over medium-high heat. Sprinkle the chops with the salt and pepper. Cook to medium rare, 10 to 12 minutes, turning the chops over halfway through the cooking time. Let the chops rest for 5 minutes. 
Spoon the dressing on top of the chops and serve.