Total:

45 min

(includes cooling time)

Active:

25 min
Total:

45 min

(includes cooling time)

Active:

25 min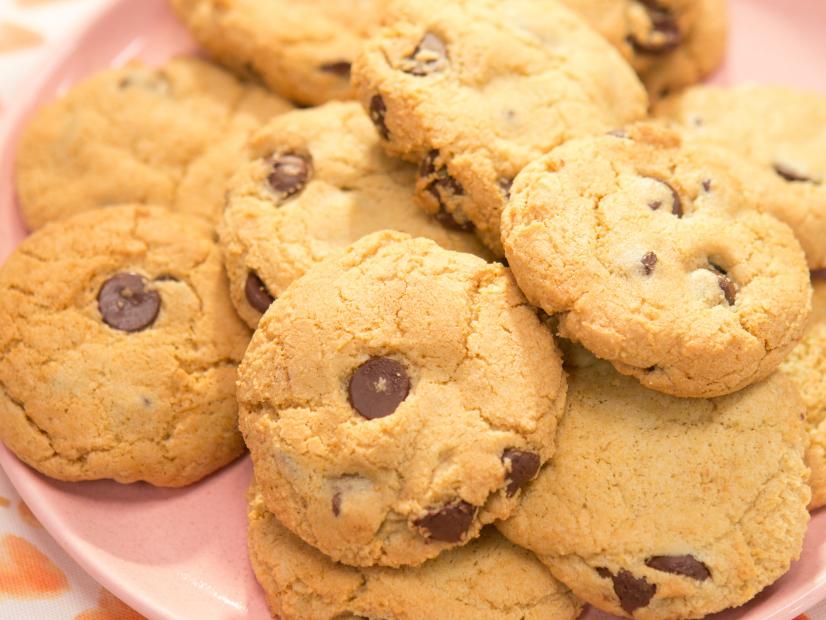 Preheat the oven to 375 degrees F. Line 2 baking sheets with parchment paper.
Sift the flour, salt, baking powder and baking soda into a medium bowl. In the bowl of a stand mixer fitted with the paddle attachment (or using a handheld mixer), beat the brown sugar, granulated sugar, butter and vanilla on high speed until light and fluffy, 3 to 5 minutes. Lower the speed to medium and add the eggs one at a time, beating until incorporated, about 1 minute. On low speed, gradually add the dry ingredients and mix until just combined. Remove the bowl from the mixer and use a rubber spatula to mix in the chocolate chips by hand.
Scoop by 2-tablespoonful amounts (or use an ice cream scoop) onto the prepared baking sheets. Moisten the heel of your hand and fingers with water and flatten the cookies until they are perfectly round and about 1/4 inch thick. Space the cookies about 1 inch apart.
Bake until the cookies are set in the center, rotating the pans halfway through, 8 to 10 minutes total. Transfer the baking sheets to cooling racks to set for 5 minutes. Transfer the cookies to cooling racks to cool completely.