Total:

1 hr

Active:

20 min
Total:

1 hr

Active:

20 min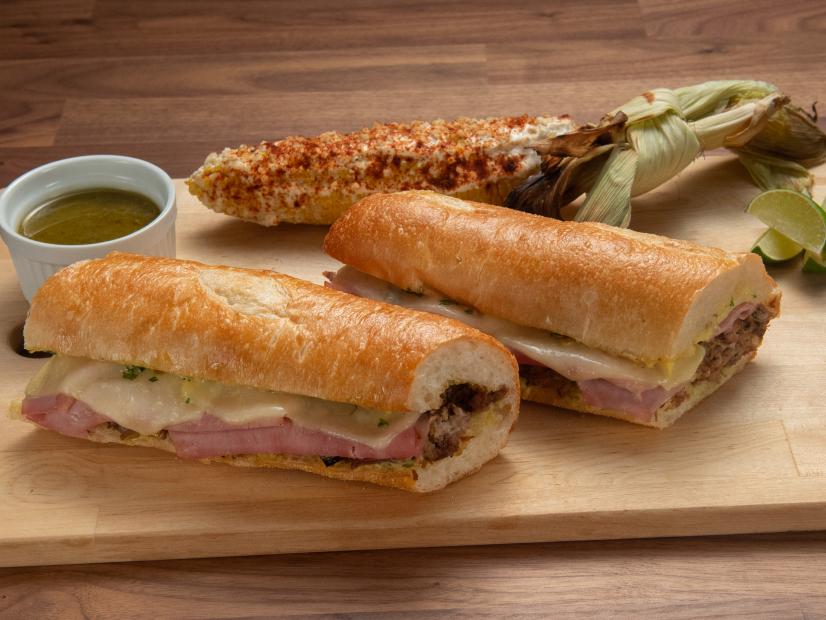 Combine the pork, chicken stock, onion and bay leaves in a pressure cooker. Cook on medium heat according to pot instructions for 35 minutes. Follow instructions for release and shred pork the pork. Set aside.
Whisk together the vinegar, sugar, water, chili flakes, garlic and salt in a medium bowl. Add the cucumber, toss to combine and let sit for 15 minutes. Scoop out the pickled cucumbers.
Build the sandwiches: Preheat the oven to 400 degrees F. Spread mustard on both cut sides of a loaf of bread, top each side with a quarter of the pickled cucumbers. Layer a quarter each of the cheese, onion, ham and pork on the bottom of the loaf and sandwich with the top. Build the remaining sandwiches with the remaining ingredients. Transfer to a baking sheet and bake until the cheese melts. Serve!