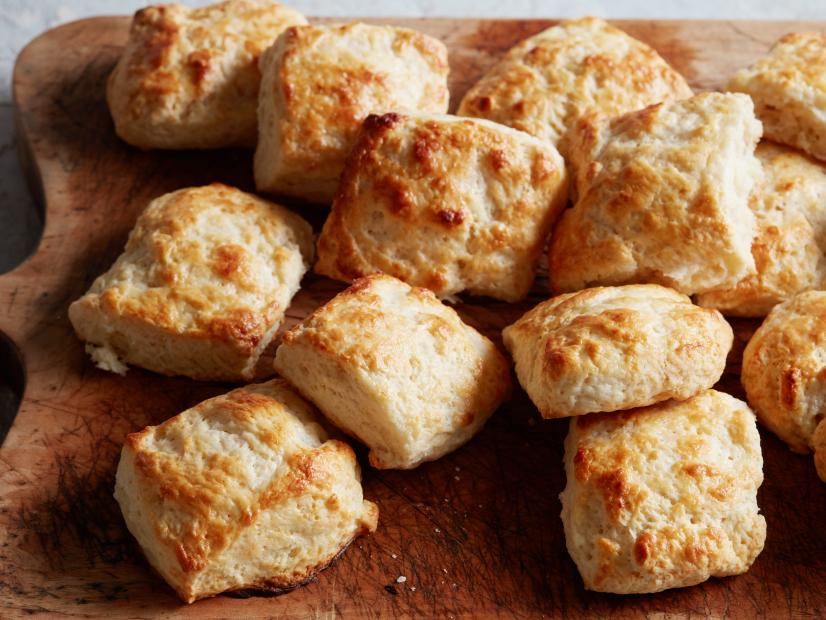 Preheat oven to 425 degrees F. Pulse the flour in a food processor with the baking powder, sugar and salt.
Add the butter and pulse until the butter is in pea-sized pieces. Add the buttermilk and pulse a couple of times until the dough just comes together but is not fully incorporated. 
Turn out on to a floured surface and pat into a thick 8-by-8 inch square. Cut into sixteen 2-inch square biscuits. Arrange on an ungreased baking sheet, brush with buttermilk and bake until golden, 12 to 15 minutes.
When measuring flour, we spoon it into a dry measuring cup and level off the excess. (Scooping directly from the bag compacts the flour, resulting in dry baked goods.)