Total:

1 hr

Active:

5 min
Total:

1 hr

Active:

5 min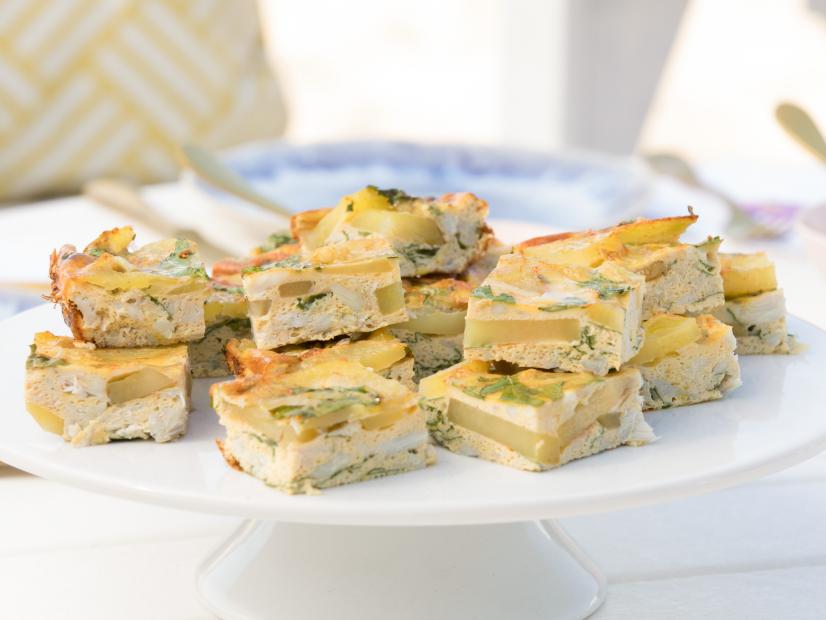 Put the potato in a pot with enough water to cover. Season the water generously with salt and place over high heat. Bring to a boil and simmer for 10 minutes. Drain well and let cool slightly. Cut into quarters and slice into thin pieces.
Preheat the oven to 375 degrees F.
In a medium bowl, whisk together the eggs, half-and-half, lemon zest, paprika and 1 teaspoon salt.
Grease an 8-inch square baking dish with the olive oil. In the baking dish, combine the crab, arugula and sliced potatoes, making sure the potatoes are all lying flat. Pour the egg mixture over the top.
Bake until the center is just set and the top is brown, about 30 minutes. Allow to cool for 10 minutes before cutting into 1-inch squares.