Now Viewing
Welcome to Houston: The Restaurants You Should Try First
We've compiled a list of must-visit places in Houston for beginners, though admittedly it's near impossible to choose just a few.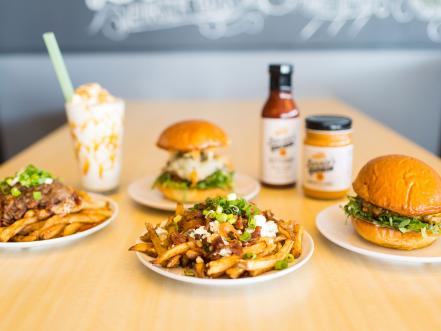 Houston for Beginners: The First Places to Go
If you're visiting Houston for the first time — or even if you're a veteran — it's key to map out your meal stops in advance to get a taste of everything, especially with how spread out the city can be. Houston's restaurant scene is not to be underestimated with its authentic cuisine varieties, keenness to locally grown ingredients, eye for design, and Southern flair when it comes down to how to shake (and stir) a mean cocktail. Together with the help of renowned Chef Chris Shepherd, Houston food critic Mai Pham and Houston Culture Map's Emily Goetz, we've compiled a list of must-visit places.

By Ashley Rose
Photographers: Images courtesy of the restaurants (Coltivare, Hugo's, Killen's BBQ, The Pass & Provisions, Pho Binh, Underbelly), Jared Smith (Bernie's Burger Bus, Common Bond Cafe & Bakery, Pondicheri)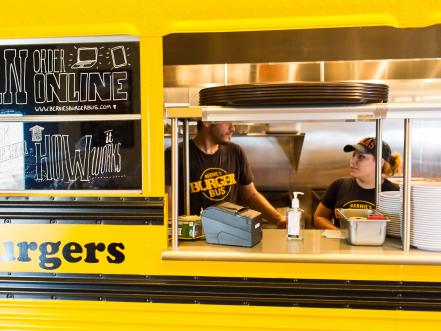 Bernie's Burger Bus
You don't have to visit Houston long to realize we're all about a good food truck or 100, especially a Bernie's Burger Bus food truck bus. For those of you who maybe prefer air conditioning and a cushy seat to go along with your burger, Bernie's Burger Bus opened its first brick and mortar in the Bellaire area fully equipped with a school bus kitchen, of course. Founder and Chef Justin Turner has the whole high school gang on the menu with staples like the classic Principal burger, The Kindergartners mini signature burgers and the Recess grilled cheese sandwich.
Insider Tip: Share the honor roll fries so you can save room for a salted caramel apple shake.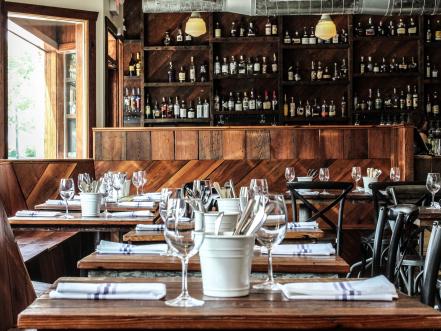 Coltivare
New to the Houston restaurant scene, Coltivare made a name for itself quickly as the neighborhood Italian pizza and garden joint of choice. Shepherd says, "Chef Ryan Pera is one of the brightest chefs I've ever worked with, and his food reflects that." You can expect great food from the open kitchen and wood-burning pizza oven, decked with toppings and accoutrements from the 3,000-square-foot vegetable garden alongside the restaurant.
Insider Tip: They don't accept parties larger than six, and they don't take reservations, so be sure to go early.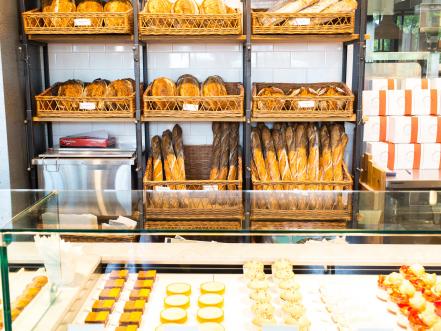 Common Bond Cafe & Bakery
Easily one of Houston's prettiest cafes with its colorful bakery boxes, marble pastry line and open kitchen, Common Bond has quickly become a must-visit spot for both Houstonians and visitors alike, and Chef Roy Shvartzapel only seals the deal. Though it's tempting to grab 12 pastries and run, their rotating brunch and lunch menus are equally notable, with their most-popular items being the tortas.
Insider Tip: It's not uncommon for there to be a line out the door, so try and visit on a weekday morning to beat the crowd; they're only open until 7pm, and the kitchen closes at 3pm. Also, please eat a kugelhopf for me.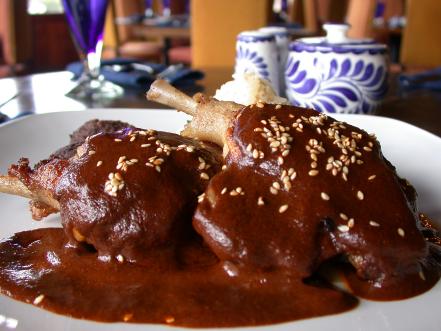 Hugo's

Though Texas is usually regarded by visitors only for its Tex-Mex, Hugo's is an excellent choice for authentic Mexican cuisine in a lively part of the city. Shepherd chose this as a favorite, as "Hugo is an amazing chef, and he consistently puts out great food," such as the staple mole dish.
Insider Tip: Be sure to save room for the signature Mexican chocolate desserts, or try visiting on the weekends for an amazing brunch. Hello, crepes!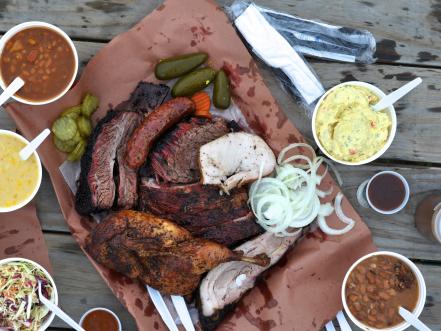 Killen's BBQ

It's an absolute necessity to taste Texas barbecue, and Killen's BBQ in Pearland is worth the drive. Pham says: "The lines are usually at least 30 minutes long, and it's a bit of a trek outside of Houston proper to get there, but it's worth it for a sample of Killen's barbecue, which is already a legend in the making. Honkin' huge beef ribs, juicy, smoky brisket, pork belly, housemade sausage, smoked turkey — not to mention awesome sides like the fantastic creamed corn — it's all good. Really."

Insider Tip: It's closed on Mondays, so plan accordingly.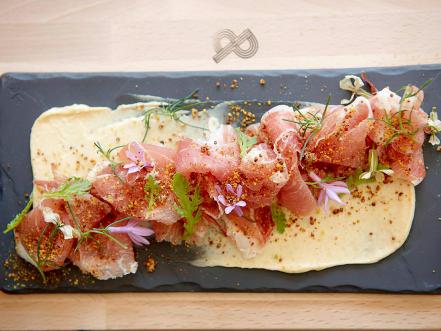 The Pass & Provisions

With hands down one of the hippest, most-clever interiors in the city, The Pass & Provisions will not disappoint; in fact, it's split into two to appeal to all kinds. The Pass side is an upscale, fine-dining experience never to be forgotten after slipping through a hidden door to enter, and the Provisions side offers a more casual vibe without skipping the quality, "inventive cuisine," as Shepherd says.
Insider Tip: Make reservations!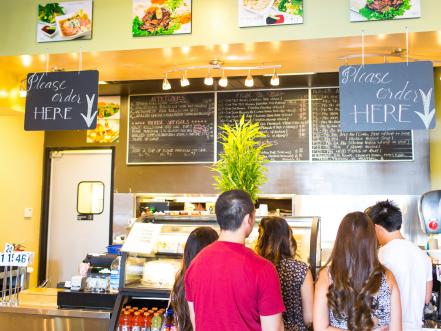 Pho Binh
You may or may not have known that Houston boasts an impressive selection of Vietnamese options, and the Pho Binh trailer and Westheimer location just so happen to be some of the best around. With a very reasonably priced menu and several locations throughout the city (in case you're looking to wait out the 5 o'clock traffic), it's pretty much always a good time for a good bowl of pho.
Insider Tip: It's MSG free, and don't forget to try the cafe sua da (iced coffee) to go.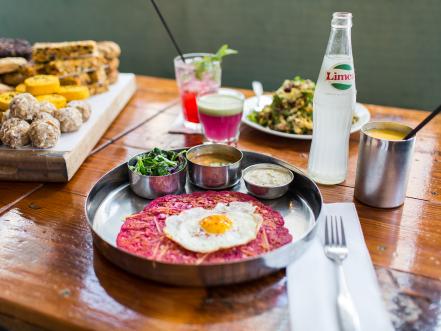 Pondicheri
From Anita Jaisinghani, owner of the Houston favorite Indika, comes the chic, urban Indian food favorite Pondicheri. It also houses its very own Bake Lab, where Jaisinghani lets her flair for flavor let loose with items such as chocolate oatmeal chili cookies. Swing by Pondicheri for a quick counter-service brunch or lunch, or stay a while for a table service dinner and favorites like Fried Chicken for Two Tuesdays. Goetz says, "I go here three to four times a week for their eggs, carrot paratha and their cold-brew iced coffee."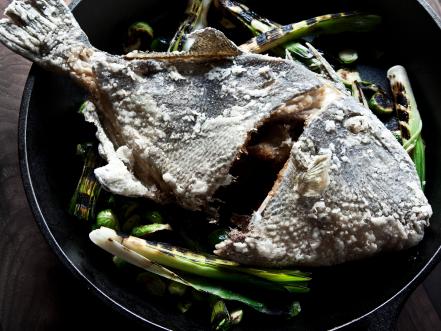 Underbelly
Easily one of Houston's most-recognized names, Underbelly is definitely the cool kid on the foodie block. Not only does the restaurant promote sustainability by locally chosen ingredients, but the menu is comprised entirely of Houston culture, as Shepherd incorporates the city's history into the restaurant's inspired dishes. Favorites such as Korean-braised goat and dumplings, Southern fried hen, and crispy Gulf Bycatch are perfect examples of dishes inspired by the variety the city houses.

Insider Tip: Check the website for the latest updates on the restaurant's rotating menu.