Spotlight Recipes: Nibblers for New Year's Eve
Get back in the healthy habit early and ring in the New Year with a smarter spread. Balance out the alcohol with plenty of food and virgin cocktails.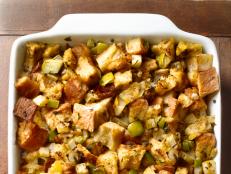 Everyone knows that stuffing is the best part of Thanksgiving. Choose the perfect one (or two) for your feast.