Not Drinking Enough Water? These Products Can Help
It can be hard to remember to stay hydrated. We found water bottles, pitchers and more that can help with that.
Keep in mind: Price and stock could change after publish date, and we may make money from these links.
There are many different factors that determine how much water you should be drinking per day. (The Institute of Medicine, which sets Dietary Reference Intakes for all nutrients, says that, in general, women need around 11 cups of water a day, while men need 15.6 cups a day). But whether you aim for half your body weight in ounces or a cup-by-cup method, the fact remains that staying hydrated is essential for overall health. Depending on your schedule, though, hitting a hydration mark each day might not be top of mind. To help you meet your hydration goal, we've rounded up products that will make drinking water feel like less of a chore and more like an effortless habit whether you like your water flavored, are in need of a germ-free container or require some fizz in your H2O.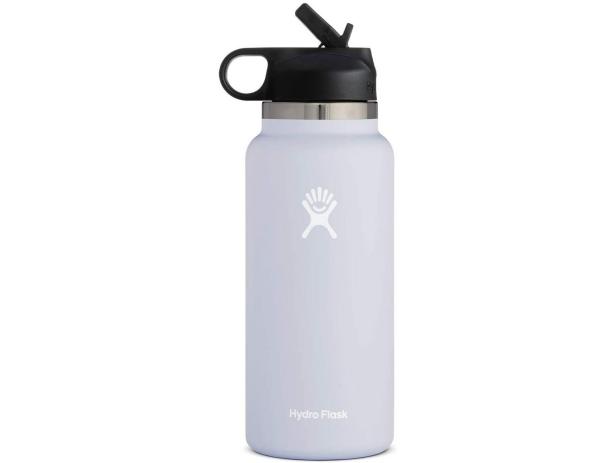 Whether you're on the go or just need something to easily carry around the house, this 32-ounce water bottle claims it will keep your beverage cold for up to 24 hours with the lid on. And, since the lid comes equipped with a straw, guzzling down your perfectly chilled water throughout the day is easier than ever.
Buy It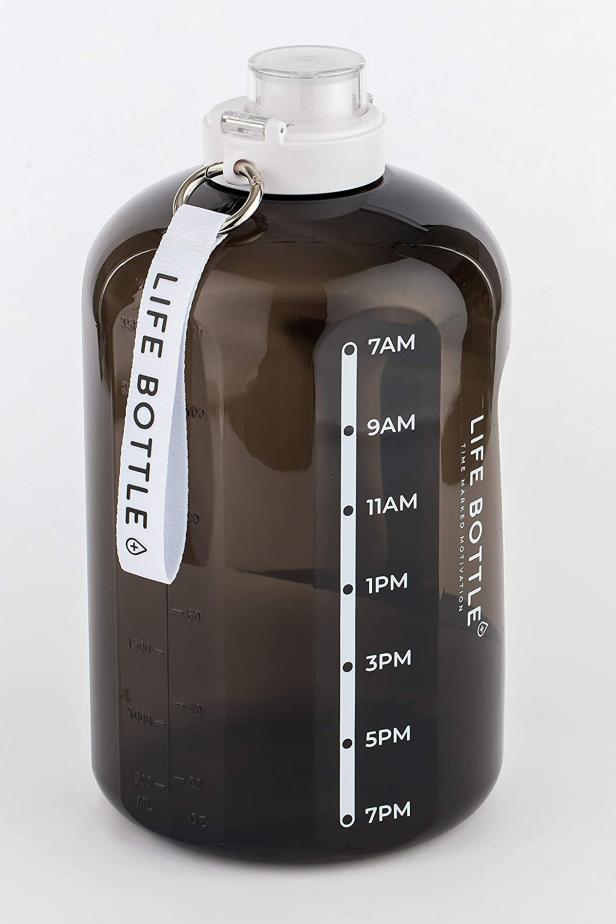 Sometimes, it takes a written out schedule to keep you on track. If that's the case, this water bottle, which has time-stamped tracker along the outside, will make sure you're drinking water at the correct pace and hitting your goals every day.
Buy It
It shouldn't come as a surprise that you should be washing your reusable water bottle after every use. But to make sure your water bottle isn't loading up on bacteria in between those regular washings, LARQ (which the company claims it is the first self-cleaning water bottle) has included a UV-C LED technology that activates every two hours, cleaning your water bottle and giving you peace of mind. One of our editors says this has totally cleaned up her water bottle washing habits.
Buy It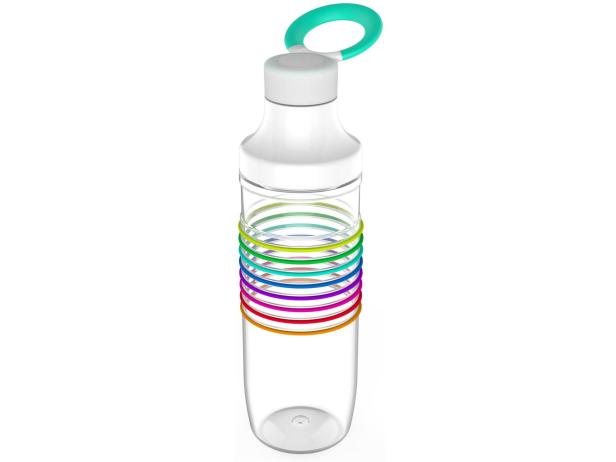 Make keeping track of your water intake a fun activity with adjustable rainbow bands on the side of the water bottle. After you finish a bottle, which holds 24 ounces of water, roll one of the bands up the bottle. You'll never have to second guess how much you drank in a day again.
Buy It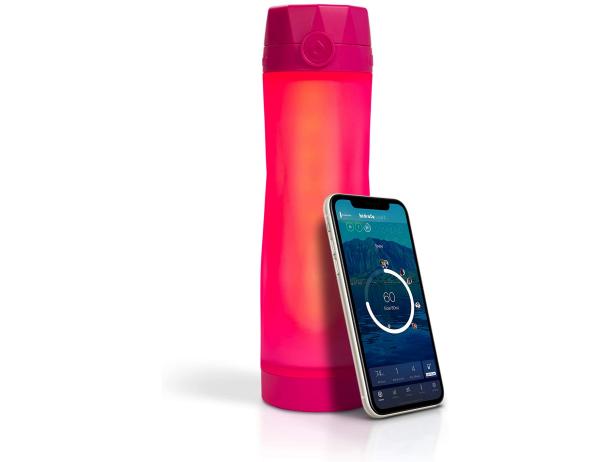 If you want to be super diligent about tracking your water intake, this smart water bottle might be the way to do just that. According to the company, sensor technology tracks your intake and syncs it with a hydration-tracker app. Our favorite feature of this bottle, though, is how it illuminates to remind you to drink more water when you're behind your daily goal.
Buy It
Keep filtered, chilled water on-hand at all times with a water pitcher. This smaller -sized pitcher fits perfectly on your fridge shelf, and Brita claims it will filter out chlorine, copper, mercury, zinc and cadmium properties.
Buy It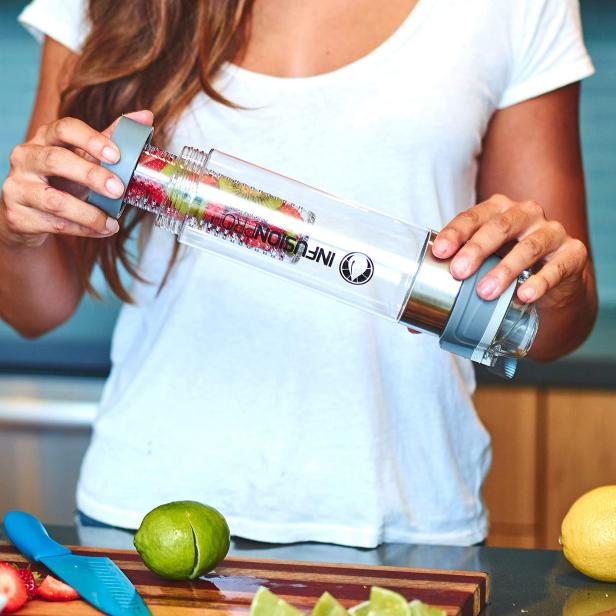 Make your daily water intake a little more fun by infusing it with flavor from fresh citrus and berries. This water bottle has a built-in infuser for whatever fruit combination you want to fill your water with, and they claim the filter will keep pulp and seeds from getting into the water.
Buy It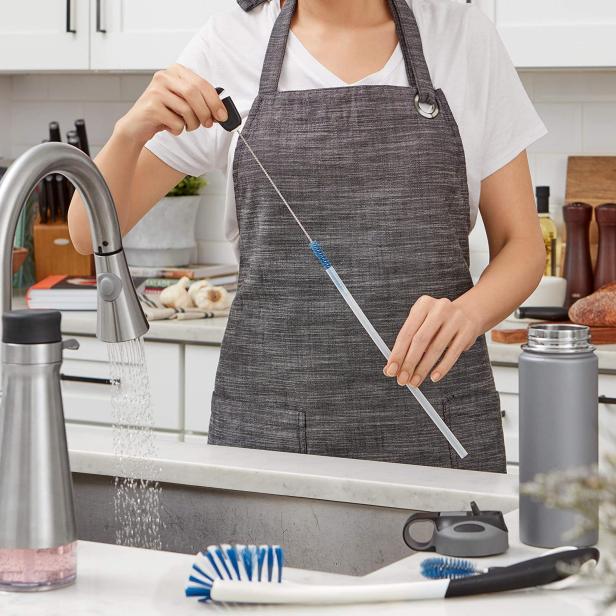 Make sure you are equipped with the proper tools to keep your water bottle clean, including a separate scrubbing brush for your straw and lid.
Buy It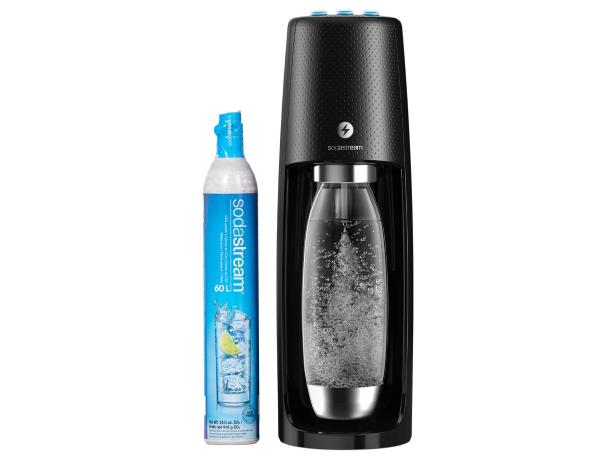 Skip the bottled sparkling water and easily make it at home with a SodaStream. You can have carbonated water at the touch of a button, making those 11 to 15 cups a day a little more exciting.
Buy It