Level:

Easy

Total:

40 min
Level:

Easy

Total:

40 min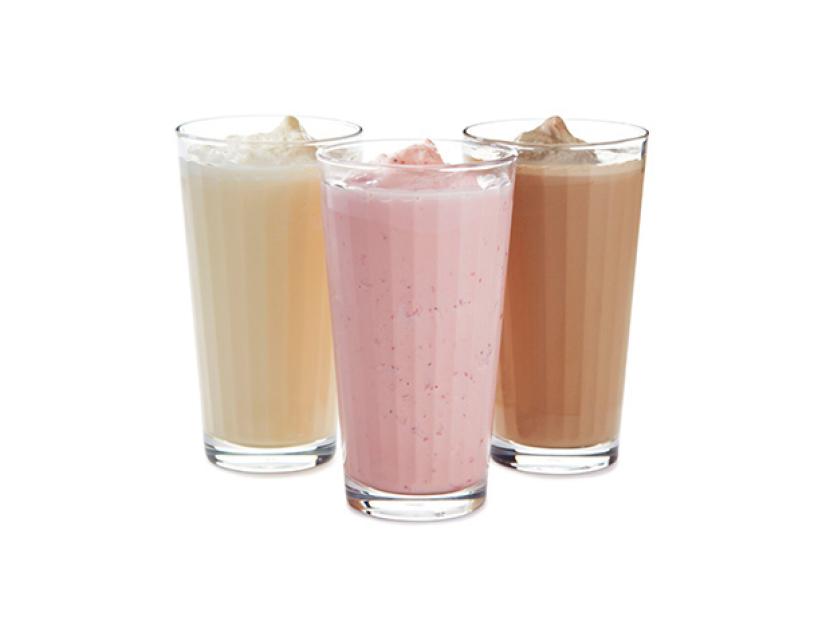 Scoop the ice cream into 8 to 10 balls and arrange in a shallow dish in a single layer; return to the freezer until firm, about 20 minutes.
Put the evaporated milk and vanilla syrup in a blender, then put the blender jar and 2 large glasses in the freezer with the ice cream; chill at least 20 minutes.
When ready to serve, remove the ice cream and blender jar from the freezer. Add half of the ice cream to the blender and blend on high until smooth. Add the remaining ice cream and blend until smooth. Remove the glasses from the freezer and fill with the shake; serve immediately.