Level:

Easy

Total:

6 hr 25 min
Prep:

20 min

Cook:

6 hr 5 min
Level:

Easy

Total:

6 hr 25 min
Prep:

20 min

Cook:

6 hr 5 min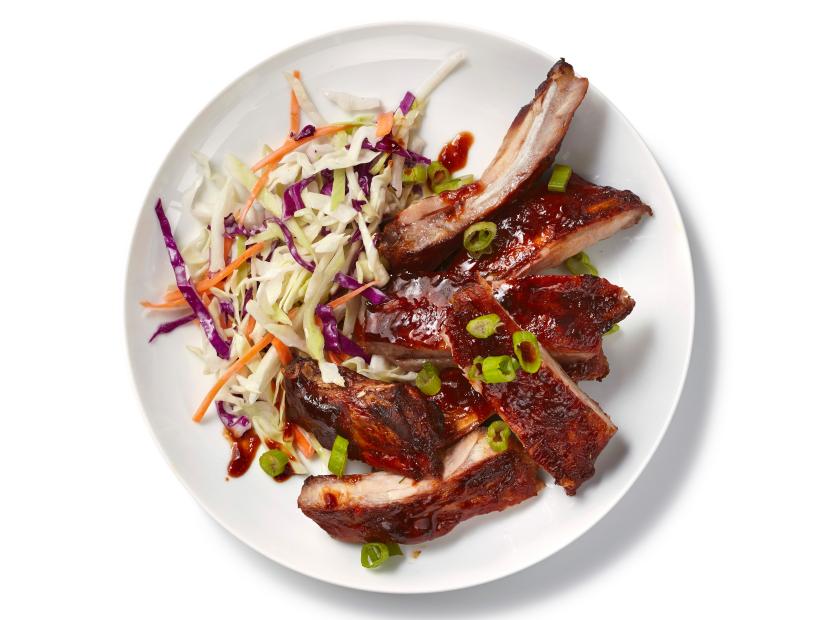 Combine 1/2 cup hoisin sauce, the vinegar, honey, soy sauce, Sriracha, ginger and garlic in a 6-quart slow cooker. Add the ribs and turn to coat. Cover and cook on low, 6 hours.
Preheat the broiler and line a rimmed baking sheet with foil. Transfer 1 cup of the liquid from the slow cooker to a medium bowl; whisk in the remaining 1/2 cup hoisin sauce and the ketchup. Transfer the ribs to the prepared baking sheet and brush both sides generously with the sauce. Broil, bone-side down, until browned and bubbling, 3 to 5 minutes.
Transfer to a cutting board and slice into individual ribs. Top with more sauce and sprinkle with the scallions. Serve with coleslaw.