Level:

Easy

Total:

1 hr 30 min
Inactive:

1 hr 5 min

Cook:

25 min
Level:

Easy

Total:

1 hr 30 min
Inactive:

1 hr 5 min

Cook:

25 min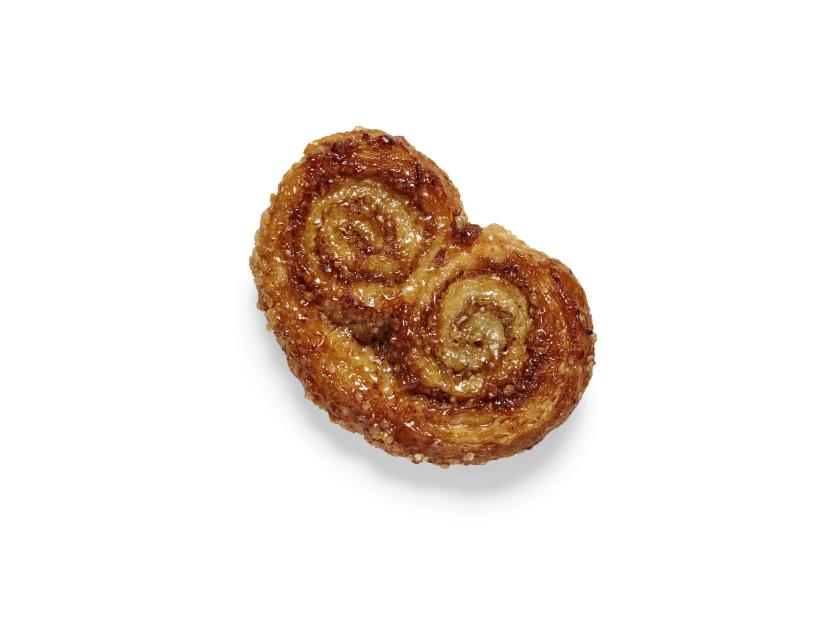 Position oven racks in the upper and lower thirds of the oven; preheat to 400 degrees F. Spread the pecans on a baking sheet and bake on the upper rack until lightly toasted, about 5 minutes; let cool completely.
Mix the butter and vanilla in a small bowl with a rubber spatula until smooth; set aside. Put the pecans, brown sugar, flour and salt in a mini food processor and pulse until finely ground. Spread the turbinado sugar on a work surface and top with the puff pastry. Press to coat the pastry in sugar, then flip the pastry and roll out into a 12-inch square.
Spread the butter mixture almost to the edge of the pastry, then sprinkle with the pecan mixture, pressing gently to adhere. Using your hands, roll 1 side of the pastry into the center, then roll the opposite side into the center to meet. Trim the ends of the roll.
Line 2 baking sheets with parchment paper. Cut the dough crosswise into 1/2-inch-thick pieces. Arrange about 2 inches apart on the prepared baking sheets. Brush with the beaten egg. Bake until golden, 7 to 10 minutes. Carefully flip the cookies using a thin metal spatula, switch the pans and continue baking until the cookies are crisp and golden, 7 to 10 more minutes. Let cool completely on the baking sheets.