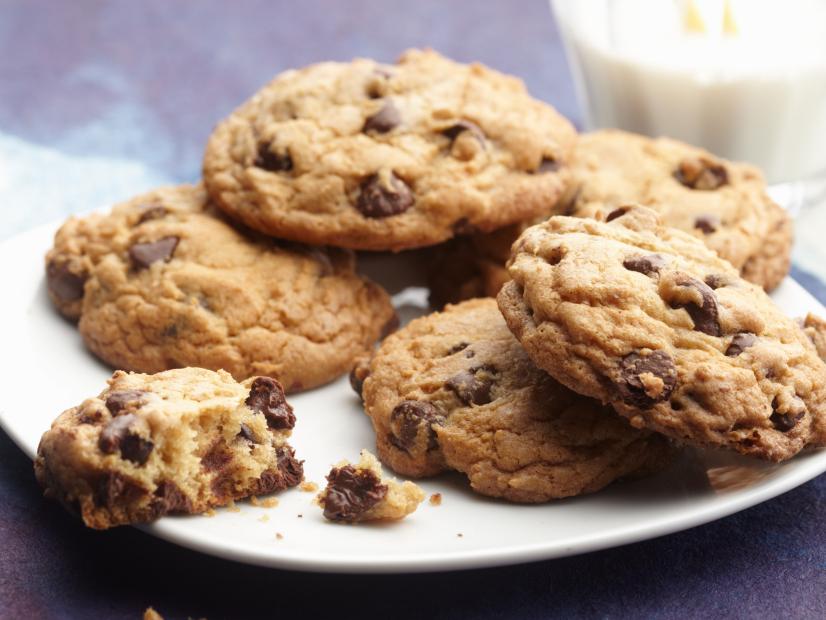 Preheat the oven to 375 degrees F. Line a baking sheet with parchment paper.
Whisk the flour, baking soda, salt and cinnamon together in a medium bowl and set aside.
Beat the butter, brown sugar and granulated sugar with an electric mixer on medium-high speed in a large bowl until well combined, about 2 minutes. Add the vanilla and eggs and beat until light in color, 2 to 3 minutes. Add the flour mixture and mix on low speed until well incorporated. Fold in the chocolate chips by hand using a rubber spatula.
Using a small scoop or tablespoon, drop level tablespoonsful of dough onto the prepared baking sheet, about 2 inches apart. Store the dough in the refrigerator between batches. Bake in three separate batches until golden around the edges, the center is soft set and the tops get nice and crackly, 12 to 15 minutes. Cool the cookies on the baking sheet for 5 minutes, and then remove to a rack to cool completely.
Oatmeal Pecan Chocolate Chip: Make the Go-To Chocolate Chip Cookies, reducing the flour to 1 3/4 cups, and folding in 1 1/2 cups old-fashioned oats and 1/2 cup chopped pecans with the chocolate chips. Bake as directed. Chocolate Chocolate Chip: Make the Go-To Chocolate Chip Cookies, replacing 1/4 cup flour with 1/4 cup Dutch-process cocoa powder. Bake as directed. Ginger Dark Chocolate Chip: Make the Go-To Chocolate Chip Cookies, substituting 10 to 12 ounces dark chocolate chips for the semisweet chips, and folding in 1/4 cup finely chopped crystallized ginger with the chocolate chips. Top each cookie with a little chopped crystallized ginger. Bake as directed. Banana Bread Chocolate Chip: Make the Go-To Chocolate Chip Cookies, adding 1 ripe mashed banana with the eggs, and folding in 3/4 cup roughly chopped walnuts with the chocolate chips. Bake as directed. Bourbon Toffee Chocolate Chip: Make the Go-To Chocolate Chip Cookies, adding 1 to 2 tablespoons bourbon with the vanilla extract, and folding in 1/2 cup roughly chopped chocolate-covered toffee candy bars with the chocolate chips. Bake as directed. Peanut Pretzel Chocolate Chip: Make the Go-To Chocolate Chip Cookies, folding in 3/4 cup each broken pretzel sticks and chopped roasted peanuts with the chocolate chips. Bake as directed. Read more at: http://www.foodnetwork.com/recipes/go-to-chocolate-chip-cookies.html?oc=linkback