Level:

Easy

Total:

35 min
Prep:

20 min

Cook:

15 min
Level:

Easy

Total:

35 min
Prep:

20 min

Cook:

15 min
Taco Seasoning (or use your taco seasoning blend):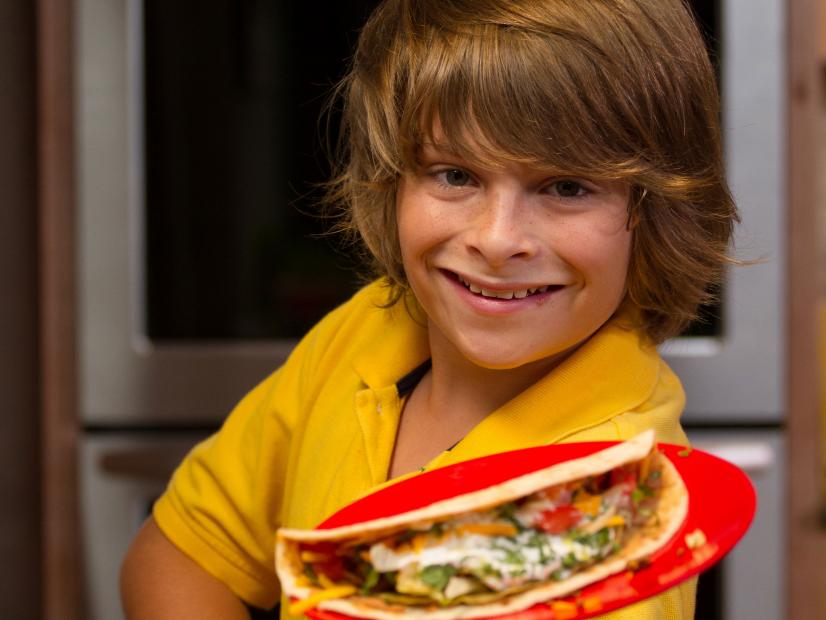 If not using a microwave to warm the taco shells, preheat the oven to 350 degrees F.
Set a large pan over high heat. Add the ground beef and cook while breaking up with the back of a spatula until well browned, 7 to 8 minutes. Drain the excess fat. Add the garlic powder, onion powder, paprika, black pepper, cayenne, chili powder, salt and 1/2 cup water. Bring the mixture to a boil, then reduce heat and simmer, stirring occasionally, until much, but not all, of the liquid is evaporated.
Heat a non-stick skillet over medium heat and spray lightly with the cooking spray. Heat one flour tortilla at a time, on both sides, until puffy and slightly brown. Heat the taco shells in the microwave or oven.
To assemble the tacos, place a flour tortilla on a plate and spread all over with the warm refried beans. Place a corn taco shell on the top, lift both sides of tortilla to wrap the taco shell and "glue" the tortilla to the shell. Scoop the ground beef mixture into the taco shell and top with Cheddar. Garnish with the tomatoes, lettuce and sour cream. Sprinkle the taco with the cilantro and serve with the lime wedges.