It's pretty clear by now that Brianna knows what she's doing when it comes to cuisine. So far she hasn't had a single dish come out less than great — no mean feat under typical challenge conditions, you know? But when will she start to thaw? Despite recent urging from the judges to start warming up to her guests, her demeanor is still detached, even arrogant. So how did she wind up with a win this week? Listen to Bob's take on her victory ... and see if you think she would have won without the "luck" factor he mentions ....
Bob's Extra: Ep 3
02:10
Bob shares his thoughts on some contestants' behavior.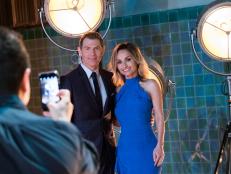 Relive the most-unforgettable moments from the premiere of Food Network Star, Season 13.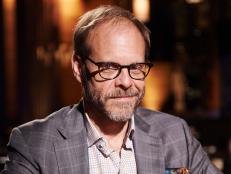 Every week, Alton Brown is joining the Star Talk roster to talk about the most-recent elimination and the thoughts behind each difficult decision from the judges' perspective. Read on for Episode 9.