This kitchen appliance was brought to the United States from France in the 1970s and has since revolutionized a majority of home kitchens. It consists of a sturdy plastic work bowl that sits on a motorized drive shaft. The cover of the bowl has a feed tube through which foods can be added. An expanded feed tube—large enough for some whole items such as a tomato or onion—is available with some machines. The food processor is efficient and speedy and can easily chop, dice, slice, shred, grind and purée most food, as well as knead dough. Most processors come with a standard set of attachments including an S-shaped chopping blade and several disks for slicing and shredding. There are special attachments including juicers and pasta makers, as well as accessories such as French-fry cutters, julienne disks and beaters. Food processors range from large to small in motor size and bowl capacity.

From The Food Lover's Companion, Fourth edition by Sharon Tyler Herbst and Ron Herbst. Copyright © 2007, 2001, 1995, 1990 by Barron's Educational Series, Inc.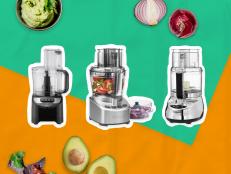 We sliced, diced, shredded and blended to find the best one to suit your needs.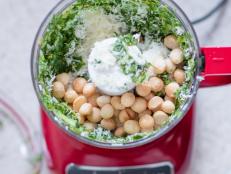 Optimize the cooking process by choosing the best tool for the job.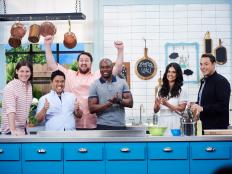 Hear from Food Network Star, Season 7 winner Jeff Mauro as he breaks down the ninth episode in hilarious fashion.