4 Best Oven Mitts and Pot Holders, Tested by Food Network Kitchen
These oven mitts and pot holders allowed us to hoist pans out of sweltering ovens without feeling the burn.
Keep in mind: Price and stock could change after publish date, and we may make money from these links.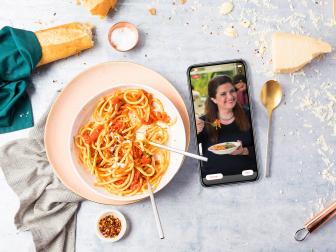 Download Food Network Kitchen now to take advantage of a 90-day free trial and get 25+ live classes a week, hundreds of on-demand cooking classes, in-app grocery ordering and so much more.
Our Top Oven Mitts and Pot Holders
Cotton, silicone and rubber. Mittens, pot holders, pinch mitts and fingered gloves. There are more types of oven mitts on the market than you might think. So, how do you determine the material and style that's best for you? Traditional cotton is lightweight, inexpensive and attractive, but it can easily stain and can't withstand tremendous amounts of heat. Rubber allows you to safely grip a piping-hot dish, but it loses points in the flexibility arena. Silicone is both flexible and heat resistant, but it can be expensive and is somewhat less attractive.
Then there's the design: Classic mittens are cute, comfortable and come in an array of patterns that can be easily matched to your kitchen. That said, they don't always rate the highest when it comes to heat protection and flexibility. Fingered gloves answer the flexibility issue, although they can be expensive and less attractive, and pot holders (a simple square pocket) are ideal for grabbing quickly, in order to grasp smaller, lighter objects like pot tops. Newer to the oven mitt world are pinch mitts — little, silicone, PacMan-shaped doodads that cover the tips of your fingers. The upside to these is that they're easy to store and clean, but we didn't find that a big enough pay-off to having our hands exposed to scalding heat.
With all the options out there, we did find four that meet all our cooking needs. Read on to find the best oven mitt or pot holder for you.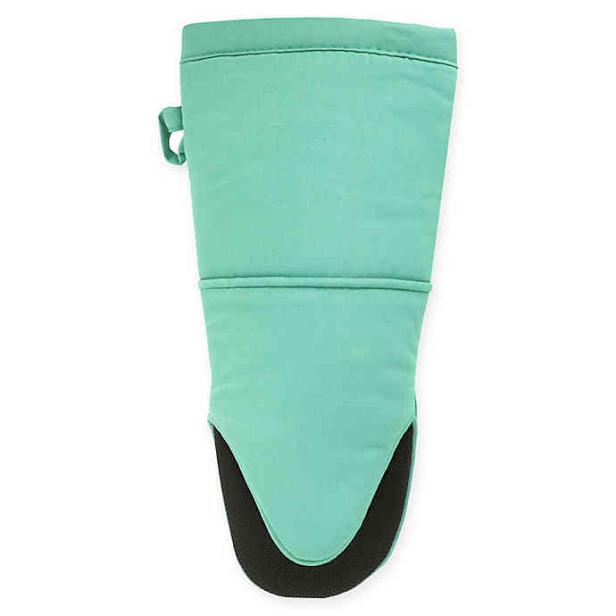 Basic mitts generally don't have many bells and whistles. The most you can ask is that they're easy on the wallet and the eye, and the Kitchensmart is both, asking only $6.99 in exchange for a variety of vibrant colors (think Daffodil, Mineral Grey and Surf). But these mitts actually have superior heat protection for a cotton glove, thanks to a layer of neoprene on the fingers and palm, allowing us to comfortably grasp hot pans for minutes at a time.
Buy It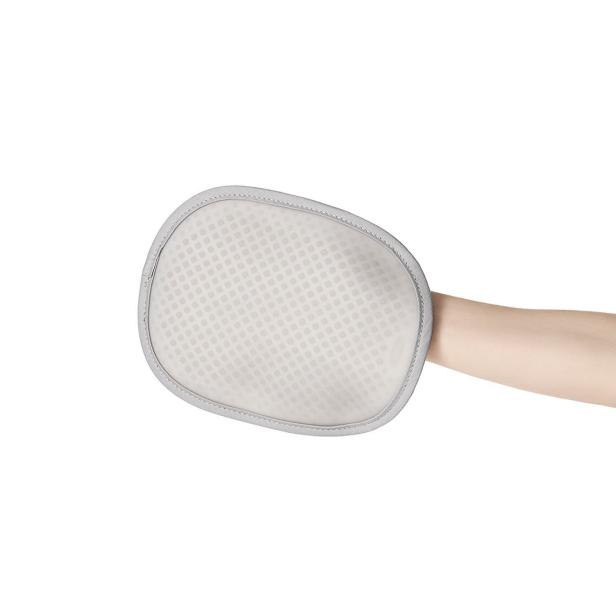 The pocket on this pot holder is roomy yet flexible, keeping the entirety of our hand safely covered, while still allowing us to maneuver sizzling sheet pans. And instead of just being a square of filmy cotton, the entire underside is affixed with diamond-patterned silicone, which resists heat, improves grip and can be easily wiped clean (or simply thrown into the washing machine). The silicone siding even allows the OXO to double as a trivet, so you can prop your pots and pans directly on a counter or table.
Buy It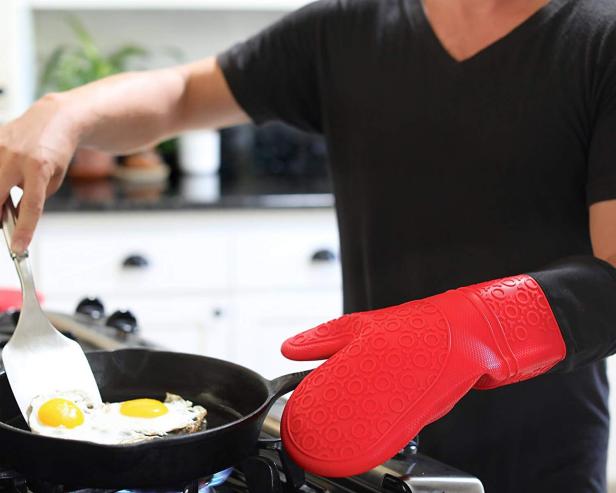 You can say bye-bye to burns if you don these super insulated gloves, which, at 14.7 inches long, provide coverage practically to the elbows. Textured palms are treated with nonskid silicone, which are heat-safe to 450 degrees F, yet they're quilted on the inside for breathability and comfort. As opposed to other rubber mitts, which made us feel like we were wearing bulky dishwashing gloves, the Homwe actually offers excellent flexibility, and they are reasonably cute too, in shades like aqua, turquoise and navy blue.
Buy It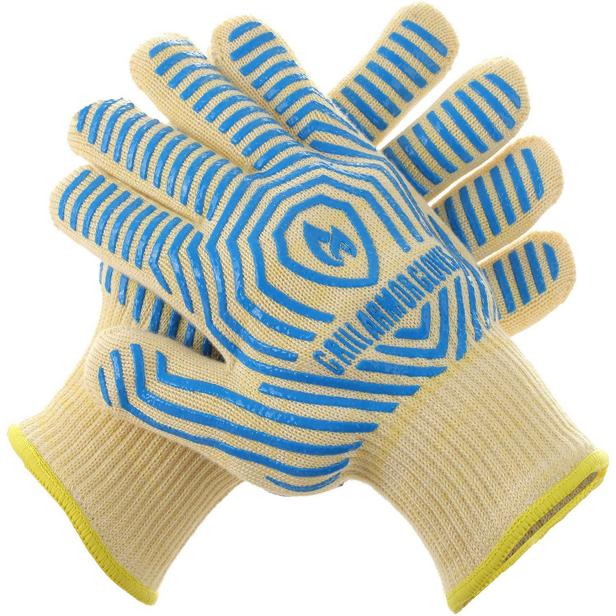 The Grill Armour fits like, well, a glove, which allowed us the most maneuverability by far. Seriously, you can snatch a pan heated to 932 degrees F straight off a grill, as easily as you could a cool one with a bare hand. That's because they come insulated with materials similar to Kevlar and Nomex, which don't melt or catch fire when exposed to open flame.
Buy It
For starters, we checked the packaging for specific directions on use and care, whether or not the mitts were machine wash safe, and to see if the brand made any special claims such as "easy grip" and "heat resistant to 450 degrees F." After jotting down notes on shape, size and materials used, we put the mitts to work. We heated an oven first to 350 degrees F and then 450 degrees F, and we let a sheet pan sit inside for five minutes before holding it as long as we could with our oven mitts, before feeling heat radiate through. We also analyzed how easy the sheet pan felt to maneuver with the mitts, before determining our final rankings.
More Products Tested by Food Network Kitchen