5 Best Multi-Cookers, Tested by Food Network Kitchen
We pressure-cooked chicken, dried beans and rice to find our favorite electric pressure cookers.
Keep in mind: Price and stock could change after publish date, and we may make money from these links.
Our Top Multi-Cooker Picks
In our original test, published in September 2020, we recommended the Crock Pot Express Crock Multi-Cooker, 6-Qt, but since then some of those models have been recalled. We will retest the product and update this story when improvements are made.
The market for multi-cookers has exploded — and we can't say we're surprised. The allure is convenient, and often speedy, cooking — thanks to pressure cooking features — without compromising flavor or texture. Plus, with a relatively small footprint (averaging about 12 inches wide and 13 inches high), multi-cookers are easy to store, minimizing countertop clutter. We found many multi-cookers on the market have overlapping features including the ability to pressure cook, slow cook and saute. That said, some key features make certain models stand out. We found five high-performing models whether you're a first-time purchaser or in the market for an upgrade.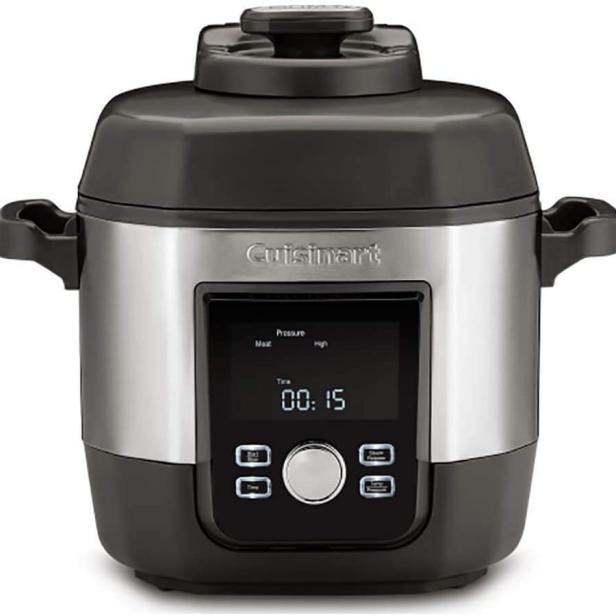 Stainless steel and gray with an intuitive digital interface, Cuisinart's multi-cooker cooked superbly in all our tests — the rice was tender and fluffy, the chickpeas made creamy hummus and the chicken pulled perfectly. It's easy to program with just four buttons (and one knob) that are self-explanatory even without peeking at the manual. The inner pot is dishwasher-safe and the lid is easy to clean because of its streamlined design. It was the well-designed lid that ultimately put this model at the top of our charts: It opens, closes and locks with a simple twist of the top knob. There's no struggling to attach it and no question if it's locked or not.
Buy It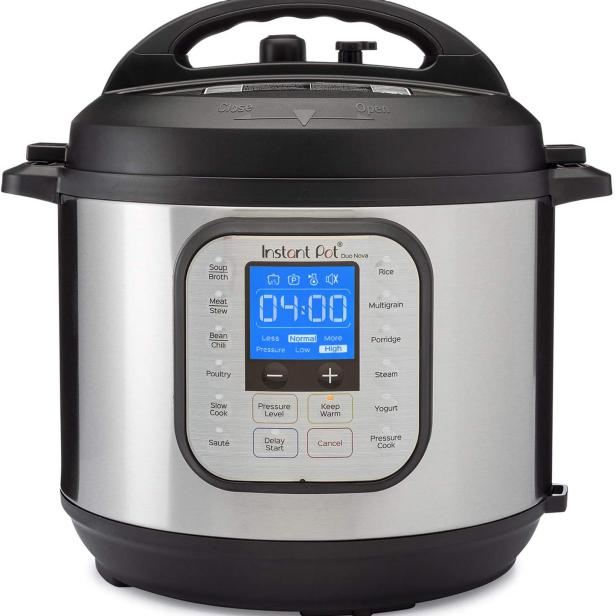 Instant Pot started the multi-cooker craze, and the Duo (the brand's most-popular model) does not disappoint. With seven functions and eight presets, it performed very well in all our tests: fluffy and tender rice, moist chicken and hummus-ready chickpeas. It comes with a great cheat sheet for pressure cooking dozens of different items and is the most affordable option in our lineup. Like its predecessor models, the lid can be difficult to lock and the lack of an on/off button is definite a downside. Some newer models like the Instant Pot Max fix some of these issues with the addition of an on/off button, pressure notifications and a simpler lid, but come at a higher price point.
Buy It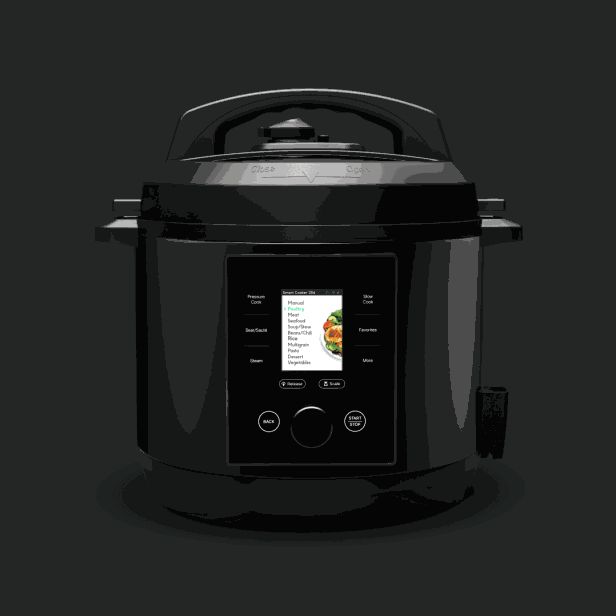 The packaging tells you this machine is going to be sleek and modern. All-black with a seamless digital interface that communicates every stage of cooking, it's the smartest model we tested and performed well in all our tests. The inner pot is non-stick and owners can download the CHEF iQ app to their phone and sync with the multi-cooker to access recipes and more than 100 presets. It can also store your favorite recipes and even has a built-in scale to make instant calculations and suggested settings and cooking times if you're winging it.
Buy It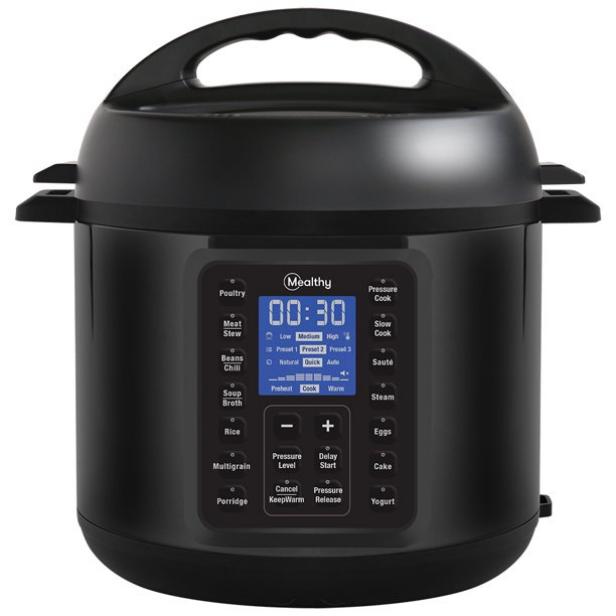 With 14 presets — including eggs and cake — and nine functions, this multi-cooker kept up with the rest in our testing. Its biggest advantage is clean-up. Unlike the other models, all its parts are dishwasher safe: everything from the silicone gaskets, to the pot insert to the lid. It comes in all-black — a nice departure from stainless steel — with some bright red accessories like silicone oven mitts and an extra gasket.
Buy It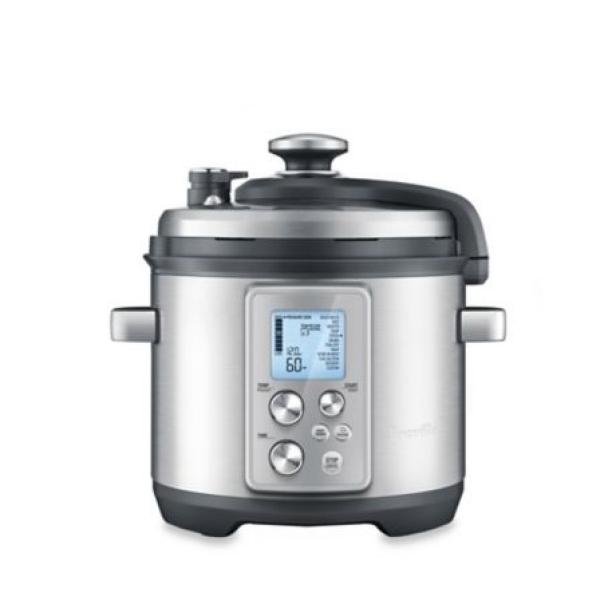 Breville has made an impressive looking machine; almost all stainless steel, its solid and well-built. With six features and 12 pressure cooking settings, it performed very well in almost all our tests — tender chickpeas and nicely cooked chicken — but the rice closest to the bottom of the inner pot was just slightly overcooked. The digital interface is super intuitive and easy to program, and the lid opens, closes and locks with ease. If you're a seasoned multi-cooker looking for an upgrade, this is a model to consider.
Buy It
We tested seven top-rated, well-reviewed multi-cooker models from different brands. We only considered straightforward multi-cookers in the 6-quart size without bells and whistles or extra features like air frying capabilities. First, we pressure-cooked boneless, skinless chicken breasts and noted which were the most tender and how easy each batch was to shred. Then we cooked long-grain rice under pressure and checked for fluffiness and made sure nothing stuck to the bottom of the pot. Finally, we pressure-cooked dried chickpeas, which were evaluated for doneness and then blended into hummus. We downloaded and tested apps (when relevant), read through all the manuals and washed every piece of equipment for each model as directed by the manufacturers.
More Products Tested by Food Network Kitchen