4 Best Toaster Ovens, Tested by Food Network Kitchen
We made toast, roasted a chicken and baked cookies to find our top toaster ovens.
Keep in mind: Price and stock could change after publish date, and we may make money from these links.
Our Top Toaster Oven Picks
Whether it's a quick slice of morning toast, a roast pork loin or a batch of cookies, a toaster oven can be a kitchen workhorse. Long gone are the days of office breakroom cooking — this new generation of toaster ovens have upgraded functions thanks to smart technology. They can toast, bake, roast and broil. Some have preset settings for cookies, pizza and other frozen foods. And a few can air fry, dehydrate and convert into a proofing box for dough. Depending on your needs, a toaster oven can ease the workload of your oven or eliminate the need for extra specialty equipment. Their potential is endless and convenient. Here are our four top picks for toaster ovens.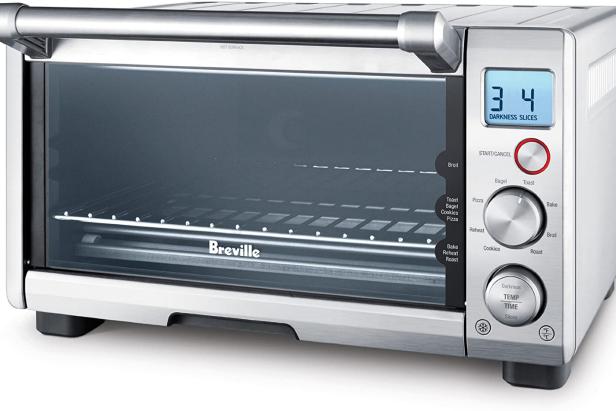 This was the fastest-cooking model we tested — golden toast was ready in just two minutes. This toaster oven boasts smart Element IQ technology (heat is evenly distributed amongst four heating elements), which ensures quick and even cooking. This oven is large enough to broil, bake and roast alongside your full-size oven or use the pizza mode (one of eight settings) for a 12-inch pie. The 15-by-17-inch footprint means that although it can perform many functions, it's small enough to have a home on your countertop. Finally, it's easy to clean with a sleek stainless-steel finish that will match your other appliances.
Also available at: Williams Sonoma
Buy It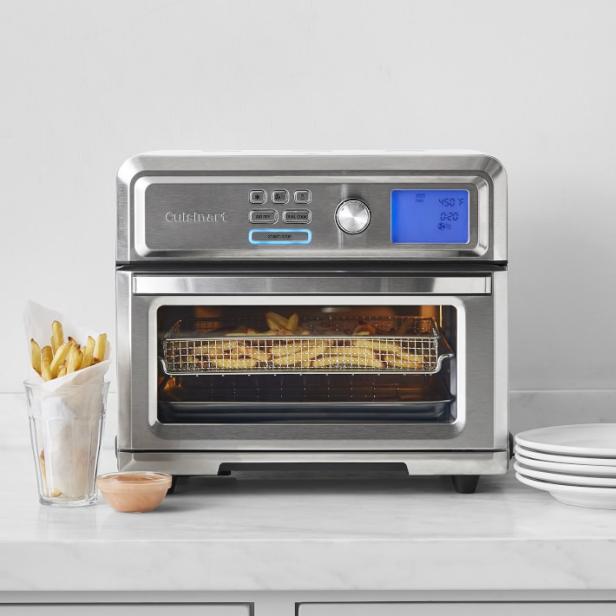 Want perfect toast? Make up to six delightfully golden slices in this versatile multicooker. Or use the included basket to air fry on a preset setting (fries, nuggets, snacks or veggies) to eliminate the guesswork or customize time and temperature. With an intuitive digital interface, you can choose any of the familiar functions — bake, broil and roast — or switch to dehydrate and make jerky or use the proof setting for your next homemade loaf of bread. The sleek and intelligent design eliminates the need for more one-function equipment.
Also available at: Williams Sonoma, Bed Bath & Beyond
Buy It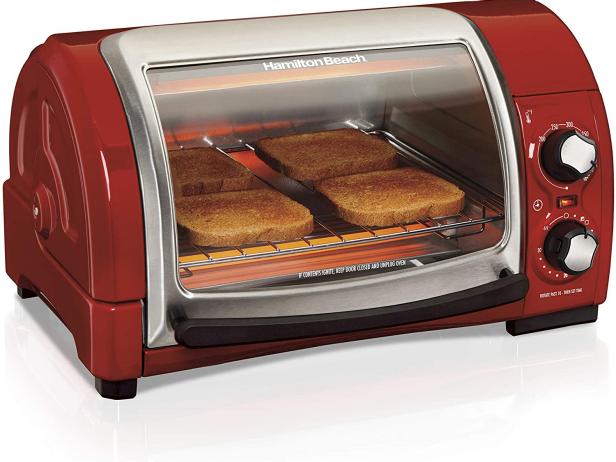 With the smallest countertop footprint of the models we tested, this no-frills toaster oven nails the basics: toasting, broiling and baking. Perfect for singles that only need a slice of toast or a couple fresh-baked cookies — or for cooking a personal pizza if your roommate commandeered the oven for the night. The roll top lid, meaning the lid rolls over the toaster when open, is a great (and unique) safety feature as you're less likely to burn yourself with the door out of the way. Plus, the red hue adds a nice pop of color to your countertop .
Buy It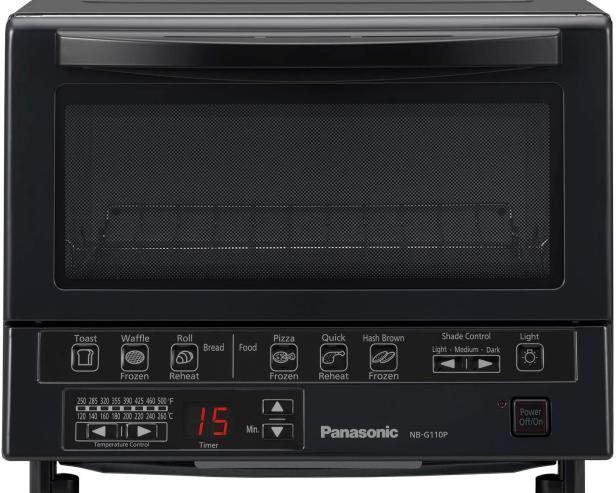 There's a setting for every family member, including waffle, roll, pizza, hash brown and of course — toast, on this whimsically-designed toaster oven. This small toaster oven can live comfortably next to the coffee pot or store easily in a cupboard. With double-infrared heating, it cooks food quickly without waiting for a preheat. Toast up to four slices of bread at a time or revive fried leftovers.
Buy It
We tested seven top-rated, well-reviewed models (all from different makers). First, we evaluated how evenly and consistently each toasted one slice of bread and filled to capacity with bread slices. We cooked a frozen pizza for one in each and noted if the frozen pizza had a crisp crust and melty cheese. We scored high for store-bought sugar cookies with crunchy edges and soft centers and noted which models made juicy roasted chicken breasts with crispy skin. We also air fried batches of frozen French fries for the models that had an air fry function. Then we rolled up our sleeves and cleaned them.