3 Best Toasters, Tested by Food Network Kitchen
We went through a lot of bread so you don't have to.
Keep in mind: Price and stock could change after publish date, and we may make money from these links.
Quite a few toasters can produce a golden-brown slice, but finding the perfect toaster to fit your needs takes work — more than 120 pieces of toast, to be exact! But just toasting bread really isn't enough to measure the quality of a toaster. Bagels, frozen waffles and toaster pastries also need consideration. That's why we toasted all of them to find out which toasters are the best on the market.
We updated this guide in February 2020 after one of our original picks, the Cuisinart View Pro Toaster Oven, was discontinued. The product has since been removed from the story which was originally published in August 2019. We still love many picks from our original test. Read on for our list of current favorites.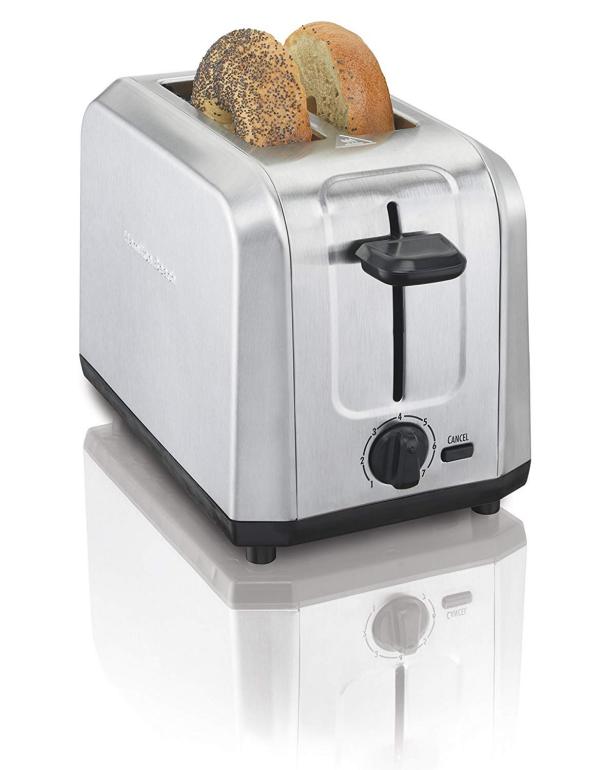 Everything about this toaster is no-nonsense, from its lack of excess packaging to the way it works. This model toasts consistently and evenly across settings, and it can easily handle bagels and waffles. For the manual averse, the instruction leaflet, as opposed to booklet, is the ideal reading material, and the plain and simple look fits any style countertop. It's also easy to clean and one of the best values on the market.
Buy It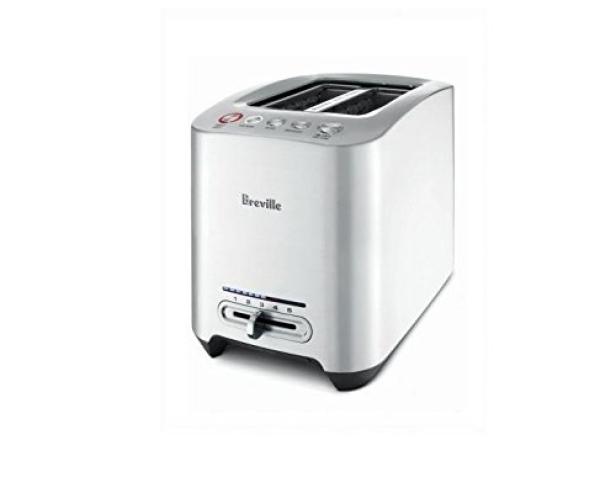 You can feel the quality of this toaster as soon as you lift it out of the box. Its solid weight and sleek design signal you can count on this machine. Pushing a button instead of pressing down a lever to start toasting feels more intuitive and the browning control slide with its range of 12 settings lets you fine tune your toast (because, why not?).
Toast shade increased proportionally through each setting with the last one being slightly burnt around the edges. The "Lift & Look" button is great for impatient people, as is the "A Bit More" button for when you want to add some extra heat.
Buy It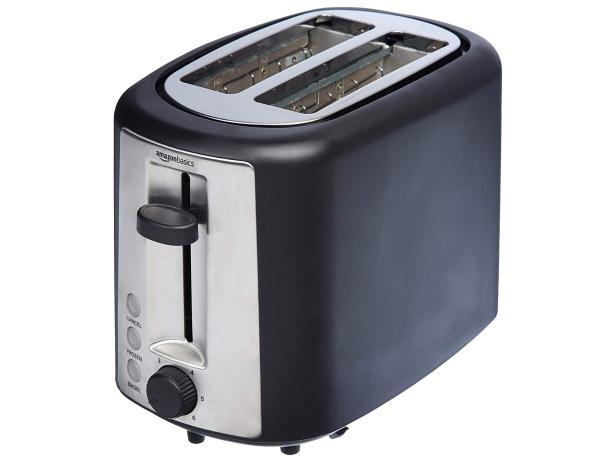 Amazon may not be known for its appliances, but this toaster works as well as any of the simpler toasters we tested without all the bells and whistles. Perfect for a college dorm or first apartment, this toaster has both a defrost and bagel setting.
The instruction booklet had a "Time Control Browning Level" chart that illustrated exactly how your toast would look at a specific setting. You usually need to run a toaster once to get rid of any odors or smoke, but this one will require several uses.
Buy It
After careful research from reputable consumer buying guides, we purchased nine two-slice toasters, from economical to upscale. We evaluated each model by toasting two slices of store-bought white bread at a time at each browning setting to determine evenness of browning and toasting range. We also tested frozen bread, supermarket bagels, frozen waffles and toaster pastries to assess special features.
More Products Tested by Food Network Kitchen