4 Best High-Speed Blenders, Tested by Food Network Kitchen
Smoothies, frozen drinks, soups and dressings are serious business, so we set out to find the models that can get the jobs done for you.
Keep in mind: Price and stock could change after publish date, and we may make money from these links.
Our Top High-Speed Blender Picks
This story has been updated since it was originally published in September 2019. We tested two new blenders in March 2021 using the same methods of our original test. These blenders did not out-perform any of our previous favorites, and we stand by our original picks. Read on for our top high-speed blender picks.
Whether you break out your blender to mix the occassional margarita or a daily smoothie — and the smoothies didn't even come out all that, well, smooth — it's time for an upgrade to a high-speed blender. These powerful appliances can grind up the heartiest produce in smoothies (hello, kale and pineapple, bye-bye, raspberry seeds), make nut milk, blend velvety soups, turn granulated sugar into powdered and much more. We put several through a series of tests to find out which make the smoothest smoothies, the silkiest homemade mayo, the slushiest frozen drinks and more.
Shopping for a high-speed blender seems simple enough: How powerful is it? Can it pulverize kale into smoothies and make your carrot soup the creamiest? But we found in our testing that there's more to the decision. Before you buy, here are a few things to consider.
Safety is very important. One model we tried ran without the lid on. Thankfully, it happened before we put in any ingredients, so no harm done. But other models have locking mechanisms or other safety features — something to think about as you evaluate what machine is best for you.
It should be easy to use. Some of the models we tested aren't clearly labeled; they use symbols instead of words to describe each setting, so you have to memorize what everything means or keep the manual nearby. Plus, sometimes you want to just blend, but some of the models we tried were so high-tech it was actually difficult to find a simple turn-it-on-and-blend setting, without any starting and stopping or varying speeds.
Watch the order of ingredients and speed. Make sure the manual gives you insight on best practices for loading the blender and which speed to use for different tasks. Loading up the blender the wrong way and/or turning the blender on top speed for every task can ruin your blender's motor.
We tested 10 popular, well-reviewed high-speed blenders. We evaluated their design, safety features (or lack thereof), weight, materials that make up their jars and the design of their blades. Then we put them through a series of tests: Blending frozen margaritas and a kale-berry smoothie, chopping nuts and then making nut butter, and, finally, emulsifying the oil in homemade mayonnaise.
For each model, we evaluated the strength of the motor, the noise level, how easy it was to scrape the food out of the container (or not), and how much effort cleaning required, including whether the different models had parts that were dishwasher safe.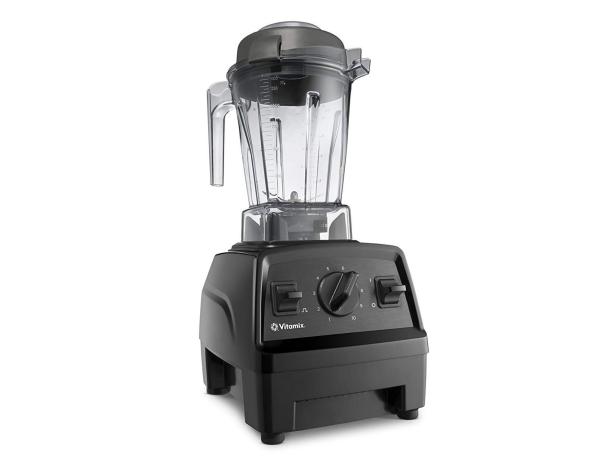 If you're already a fan of classic Vitamix models like the 5200 Standard or the Professional Series 750, get ready to fall in love all over again. With a simple interface and 10 variable speeds, the Vitamix Explorian E310 makes super smooth smoothies, velvety mayo and more — plus it includes a pulse setting, giving it another layer of versatility. We used it to chop nuts before switching to the variable speeds to make nut butter (very handy!).
The 48-ounce container is smaller than some other models, but it's still large enough for most jobs, and the squattier design means it's likely to fit under your kitchen cabinets. The included tamper is dishwasher safe, as is the lid. In short, it has all the classic Vitamix qualities, with a more convenient design and added versatility — what's not to love?
Buy It
Ninja is known for its blenders and brings that expertise to its high-speed model. The blade structure is the most unique among all the models we tested, with three sharp blades separated by a few inches. Ninja says the stacked structure of the blades is designed to efficiently crush ice, blend and puree, and our tests bore that out. The blade piece is removable, which makes scraping out the food easier — though you'll want to be careful handling it, as the blades are extremely sharp.
The BPA-free pitcher has a handy pour-spout, great for serving smoothies and frozen drinks. The 1,000-watt motor is powerful, though definitely on the louder side. Bonus: When you're done blending, you can toss the container, lid and blade assembly in the dishwasher.
Buy It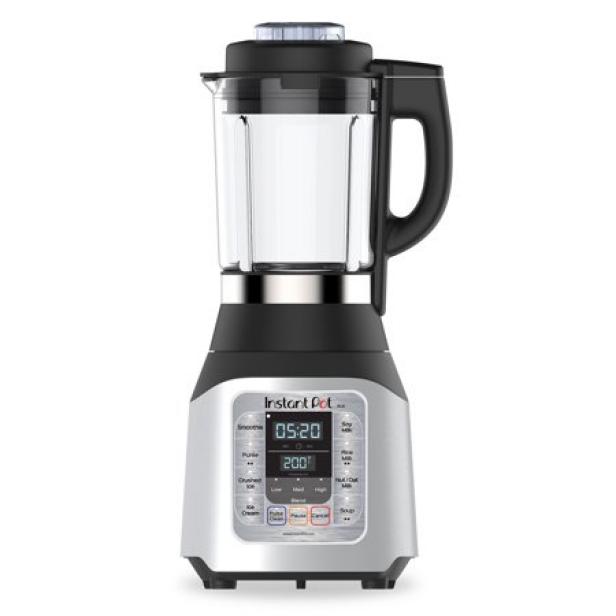 This is a lot of blender for $99 (in a good way!). If you're a fan of the Instant Pot's interface with its easy pre-programmed settings, you'll love this model, which features eight built-in one-touch blending options (for things like crushed ice, nut milk, smoothie and soup) and three manual blending speeds.
The locking mechanism to set the 60-ounce glass jar in place and lock the lid is a nice safety feature, and with arrows to indicate the right position, it's simple to operate. We liked the stop/start mechanism on the crushed ice setting (it got the job done fast), and though the smoothie setting took 1 minute 38 seconds, which seemed a bit long, it yielded a great result.
We appreciated that the feed tube in the lid is smaller than other models; there was a lot less splatter when we made homemade mayo. And if you're a homemade almond milk fan, the bonus nut-milk straining bag is handy too.
Buy It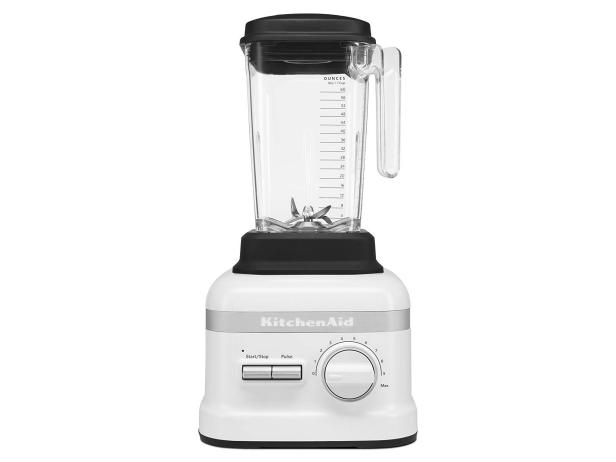 KitchenAid, one of the premier appliance brands, brings its A-game to its high-speed blender. The 60-ounce BPA-free jar is lightweight, in contrast to the die-cast metal base, which is heavier, so the blender doesn't jump around on the counter as it's working.
With nine variable speeds, the blender has a surprisingly simple interface, so you know exactly what to do with it as soon as you take it out of the box. An on-off switch in the back is a nice safety feature, and the included tamper is useful for more stubborn blends.
The one drawback to this machine is that it's quite loud — like an airplane landing in your kitchen! But on the plus side, the jar, lid, tamper and little measuring cap that fits into the lid are dishwasher safe. With the brand name and the thoughtful design, this is a pricier model — making it a perfect item to include on your wedding registry.
Buy It
More Products Tested by Food Network Kitchen