9 Best Reusable Water Bottles, According to Food Network Kitchen
We've tried dozens of reusable water bottles on the market, and these bottles are the best you can buy.
Price and stock could change after publish date, and we may make money from these links.
Our Top Reusable Water Bottle Picks
By Sharon Franke for Food Network Kitchen
Using a reusable water bottle is a no-brainer. It's an inexpensive and environmentally friendly way to stay hydrated throughout the day. If you select one that's comfortable to drink from, keeps your water icy cold, and doesn't leak, you'll be more likely to make using it a habit. We've rounded up a selection of top-performing bottles made from a variety of materials and fitted with different types of lids to help you find the best one for all types of activities from working in an office, to taking a spin class, to serious hiking as well as one especially for kids.
What to Consider About Reusable Water Bottles
The majority of reusable water bottles are made from either plastic, stainless steel, or glass. Plastic models are lightweight, durable, and inexpensive. However, they can pick up flavors and odors and they're plastic, which you may prefer to avoid. While glass bottles won't impart any off-tastes to your water, they are heavy to tote around. Most offer some protection against breakage, but you still have to be careful not to drop or throw them. While stainless steel bottles aren't overly heavy and offer good insulation properties, they often have to be washed by hand and if not cleaned carefully can develop odors.
Bottles with lids that have spouts and straws can be easily opened with one hand which makes them convenient to drink from while you're driving or exercising. Plus, they're comfortable to sip out of and, as their lids remains attached, there's no chance they'll get lost. However, this type of lid has more parts which can malfunction and require more attention to detail when you're cleaning them. With screw top lids, you need to stop what you're doing and use two hands to take a drink and you have to be careful not to misplace the lid. However, these lids are straightforward to clean and there's no chance that a mechanism will break.
No doubt about it. It's more pleasant to drink from a bottle with a narrow mouth. But if you like to add ice to your water, you may find it hard to add cubes through the opening. Plus, you'll need to equip yourself with a bottle brush to clean inside a narrow-mouth bottle. While it's less comfortable to sip from a wide opening, you may find the advantages are worth putting up with a little discomfort.
If you're a walker, look for a handle that makes it easy to carry the bottle with you while you get your steps in. A carbineer clip will allow you to clip your bottle onto your backpack for commuting or hiking.
How to Care for and Clean Your Reusable Water Bottle
Clean it with hot soapy water or, if possible, in the dishwasher after every use, even if it was only filled with water.
Don't store the bottle with the lid screwed on tightly. You want to avoid trapping moisture inside which can allow bacteria or mold to fester in the bottle.
If you find your bottle develops a funky smell, fill it with a solution made from equal parts water and vinegar and let it sit overnight. Be sure to wash it thoroughly the next day.
We're sorry, there seems to be an issue playing this video. Please refresh the page or try again in a moment. If you continue to have issues, please contact us here.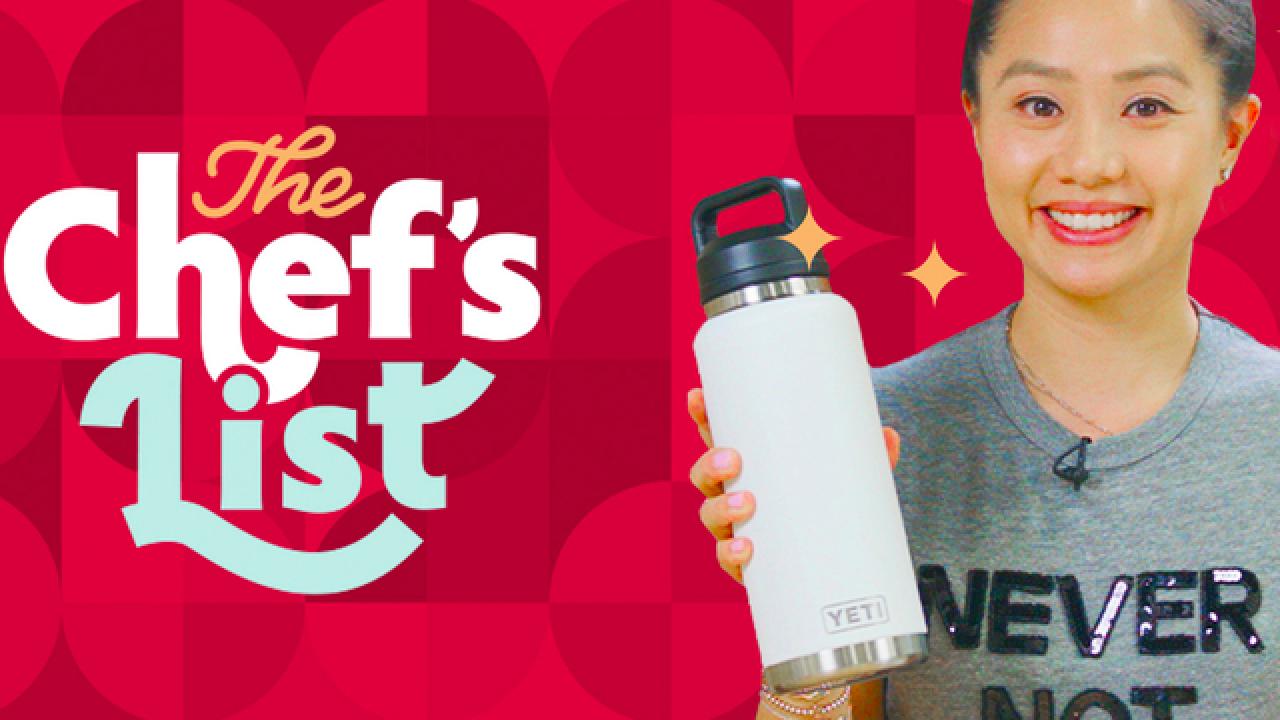 We have years of experience testing water bottles as well as using them in our own daily lives during everything from commuting to work to hiking with our families on weekends. That's why we're confident that the bottles we're recommending are the best you can buy. To double check our selections, we read what other professional reviewers have to say and what users report about their experiences.
Our picks include bottles made of a variety of materials so that regardless of your preference, you can find a water bottle that you'll want to take with you every time you leave the house.
This article has been reviewed since its original publish date for accuracy, pricing and availability. We stand by our list of top water bottle picks.
More Products Tested by Food Network Kitchen