Summer Cooking Projects for Kids  
One of the easiest ways to entertain your kids this summer is to get in the kitchen.
Now that school's been out for several weeks, the initial excitement has worn off and you may find yourself searching for creative ways to keep the kids occupied. Why not let them try their hand in the kitchen? Cooking projects are a great way to bond with your little ones while letting them explore new flavors and discover new favorites. Here are some ideas to let your kids take the reins in your kitchen and get them away from that pesky TV screen.
Take puzzle night to the next level. Instead of sitting down around a box in the living room, get the kids into the kitchen to make their own jigsaw. Starting with a simple square allows kids to design how they want the pieces to fit together, whether it's a traditional puzzle-piece shape or something more abstract.
Make your little one feel like a high-class kid on the town with a fancy dinner featuring a sparkling mocktail. Bobby's pink "sham"-pagne is a sweet, fizzy take on adult bubbly. Add a garnish of a raspberry with a drink skewer — plastic rainbow swords are always a crowd-pleaser.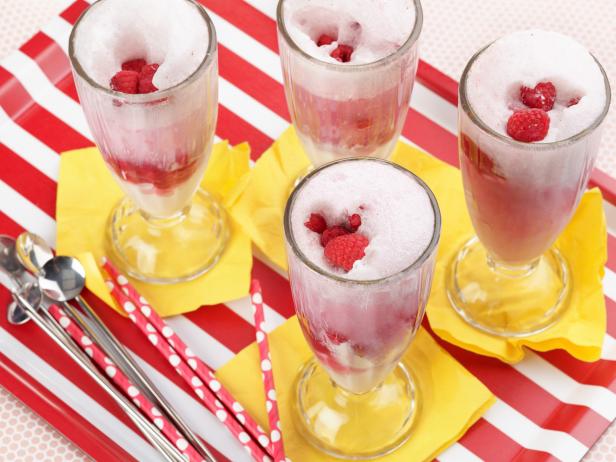 GiadaDeLaurentiis_RaspberryIceCreamSodas_H
Chef Name: Giada De Laurentiis Full Recipe Name: Raspberry Ice Cream Sodas Talent Recipe: Giada De Laurentiis' Raspberry Ice Cream Sodas, as seen on Giada at Home FNK Recipe: Project: Foodnetwork.com, Back to School/Sandwich Central/Dinner and a Movie/Sides Show Name: Giada at Home Food Network / Cooking Channel: Food Network
Renee Comet, 2013, Television Food Network, G.P. All Rights Reserved
Who said floats have to stop at root beer? These raspberry ice cream sodas are as simple as they are delicious. Kids can scoop sherbet and ice cream into cups (bonus points for fancy ice cream soda glasses!) and pour their own soda. Adult supervision is a good idea for the raspberry syrup, but little helpers are welcome to stir.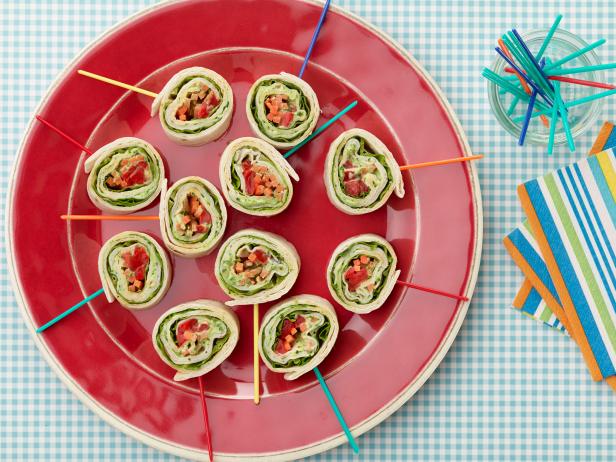 FNK_KidsCanMakeTurkeyAndBasilCreamCheesePinwheelSandwiches_H
Chef Name: Food Network Kitchen Full Recipe Name: Kids Can Make: Roasted Turkey and Basil Cream Cheese Pinwheel Sandwiches Talent Recipe: FNK Recipe: Food Network Kitchen's Kids Can Make: Roasted Turkey and Basil Cream Cheese Pinwheel Sandwiches, as seen on Foodnetwork.com Project: Foodnetwork.com, SUMMER/APPETIZERS/PASTA Show Name: Food Network / Cooking Channel: Food Network
Renee Comet, 2013, Television Food Network, G.P. All Rights Reserved
When you have little chefs in the making, keeping up with recipes suited for small hands can be a task. We took out some of the guesswork and rounded up the best recipes for kids that require the least amount of adult assistance (with tips for perfect tasks for big kids and little kids). Your culinary prodigies will be so proud to have done it all by themselves, whether they're serving up an oatmeal cookie smoothie or pinwheel sandwiches.
Take the hot oven out of the cake equation with this basic mug cake. Throw ingredients together in a microwave-safe mug, cook on high for about 2 minutes and — voila! — kid-sized personal cakes they can make themselves. Riff on this basic recipe with a bunch of variations, like confetti, strawberry shortcake and chocolate chip.
Finding safe tasks for helpful tykes can be hard in the kitchen — why must cooking utensils be so sharp? Check out these safe and easy kitchen tasks that will make kids feel like they did their part to make dinner magic happen. Shredding lettuce? They've got it. Washing fruits and veggies? You bet. Great time for bonding and teaching them about cooking. Before you know it, they might be making you dinner!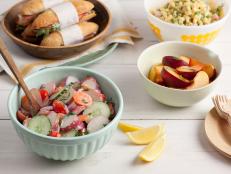 Host a cookout with fresh, lower-calorie versions of cookout favorites.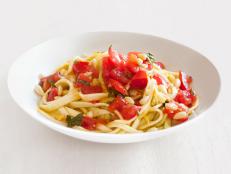 It's far too hot to turn on the oven or stove but you can still enjoy a healthy homemade meal with our top no-cook summer recipes.