Do You Really Need to Bake With Room-Temperature Eggs?
Master chocolatier Jacques Torres has a few tricks up his sleeve for warming cold eggs.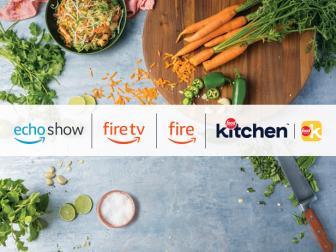 Download Food Network Kitchen to sign up and get access to daily live classes, thousands of on-demand cooking classes, in-app grocery ordering and so much more. Own a Fire TV, Fire tablet or Echo Show? You can now get a 1-year complimentary subscription to the app — read here for more details. Terms and conditions apply.
"Read the recipe through before you start baking" is an expression you may know — but it's just as important to heed! Because there's nothing worse than starting a cake and realizing that your eggs needed to be at room temperature. At that moment, a tiny voice in your head might just urge: "Put the eggs in anyway!" What difference could it really make?
First, when you beat room-temperature eggs, they gain much more volume than cold eggs. All of that trapped air is what leavens many cakes, making them extra light and fluffy. Cold eggs = flatter, denser cakes. And no one wants that.
Torres puts this claim to the test while making his chocolate cake, beating room-temperature eggs and granulated sugar with an electric mixer. Within 10 seconds, the mixture begins to bubble up and rise dramatically; within three minutes it reaches nearly to the top of the bowl and takes on a glossy, custardy sheen. Point taken.
Second, if your recipe has melted butter or chocolate, adding cold eggs could cause the fat to re-harden so the batter appears lumpy or curdled. This is called seizing up, and, unsurprisingly, it's no bueno: it makes for dense baked goods.
So if you forget to pull your eggs from the refrigerator about 30 minutes before baking, what should you do? Torres jokes that he's lazy, so instead of pulling them out in advance, he typically warms up his eggs by letting them soak in their shells in a bowl of warm water for several minutes. Or sometimes he'll spread some sugar out on a baking sheet and pop it in the oven for a few minutes on a low heat to warm it up before adding it to the eggs — and when it's added to the eggs, it'll warm them up. Pretty darn brilliant.
Now is anyone else in the mood for some baking?