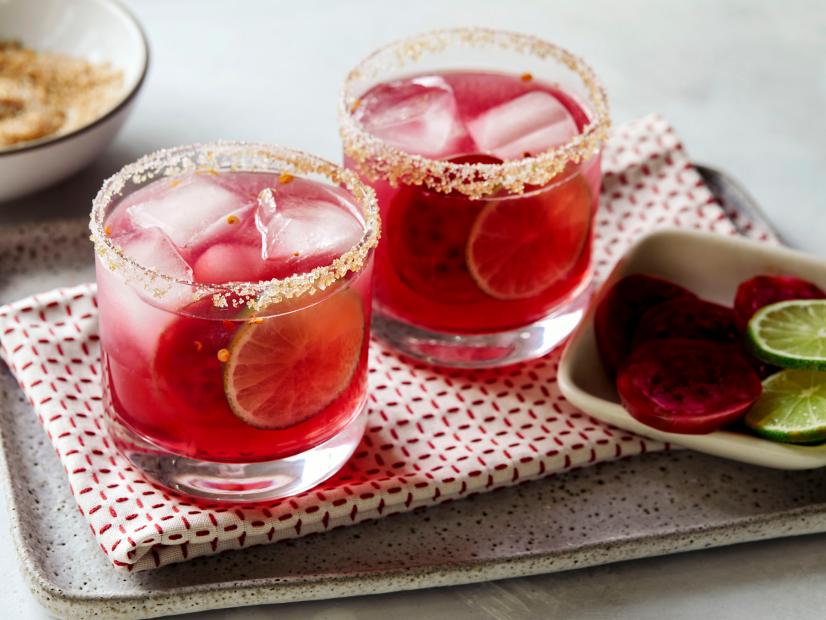 For the cocktail: Combine the tequila, triple sec, lime juice, agave, prickly pear syrup and chile flakes in a cocktail shaker and incorporate all the ingredients by shaking it to your own rhythm.
For the garnish: Pour some lime juice on a saucer. Mix together the sugar and salt on a separate saucer. Dip the rim of a 10-ounce glass into the lime juice and then dip the rim into the sugar and pink salt mixture. Fill the glass with ice, pour the cocktail mixture in over the ice and garnish with prickly pear if using and a lime slice.  
Prickly pear syrup can be purchased online and in specialty food shops.