The 7 Best Grills You Can (and Should!) Buy Online
You don't need to go into a store to buy a grill!
Keep in mind: Price and stock could change after publish date, and we may make money from these links.
Grilling is a favorite warm-weather activity in many parts of the world — from hot dogs and hamburgers in the USA and asados in South America to kebab in the Levant and satay in Southeast Asia. But selecting a grill, especially for a first time buyer who is considering purchasing their grill online, can be a little confusing. There are just as many ways to grill as there are types of grills on the market, and they all can cater to a specific need. We did the hard work for you and found seven of the best grills to buy online from traditional kettle-style charcoal grills to high-tech gas models.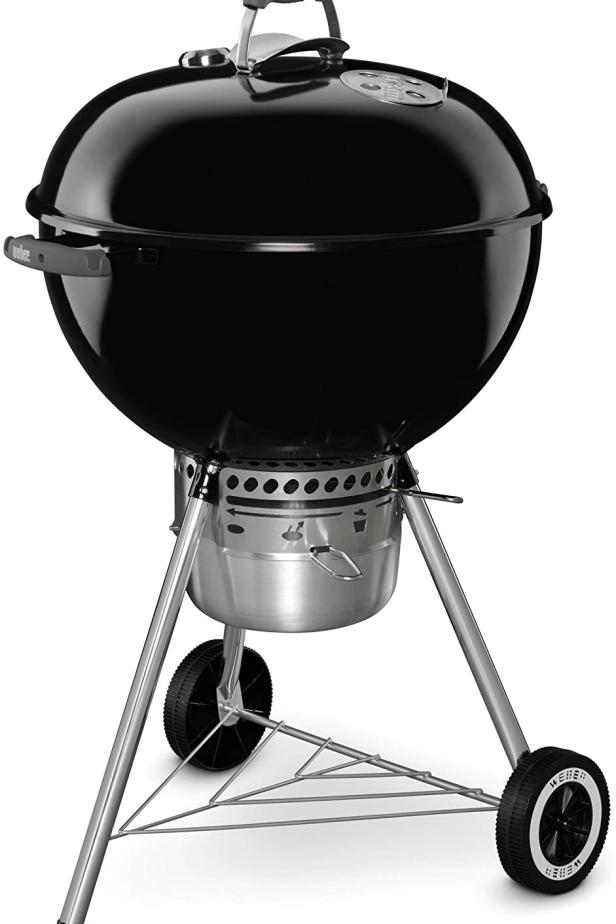 While gas grills offer the convenience of a kitchen stove (you simply need to switch it on), there is something to be said about the flavor that charcoal grilling gives your food. This Weber Original Kettle grill is a classic model. Even if you're not familiar with the Weber brand, you will instantly recognize this model as the quintessential charcoal grill. This model includes some additional features that may not be present in more basic charcoal grills, such as a built-in temperature gauge. As well, it has a contained ash catcher for easy and mess-free cleanup.
Buy It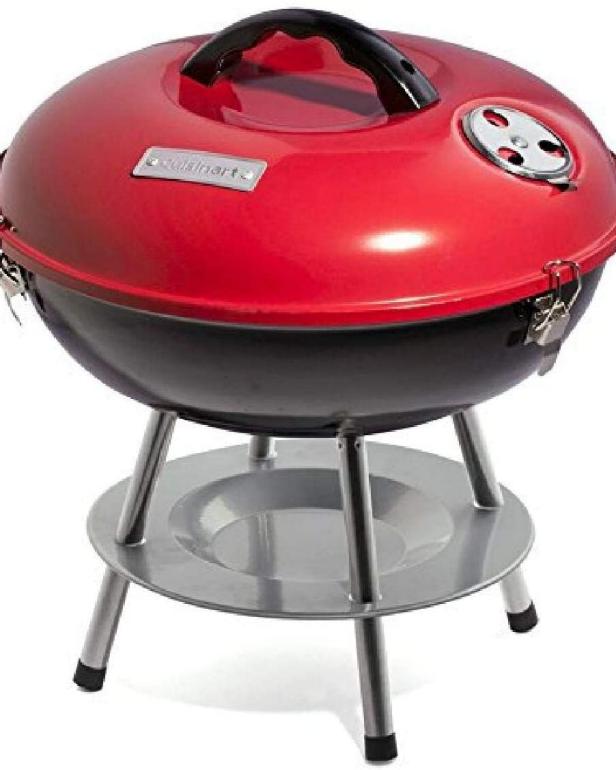 Sometimes, you just need an affordable, highly portable grill to cook up some chargrilled goodness wherever you want. For that purpose, you can't go wrong with a small portable grill like this Cuisinart model. It is one of the highest-rated portable charcoal grills on Amazon with more than 5,000 reviews. At 14.5 inches, it is also compact enough to fit into a vehicle or in your camping gear. While there are arguably smaller and more portable grills (like Japanese-style hibachis), this model is a good compromise between the classic American-style dome grills and smaller varieties. This means you can cook a whole meal at once and easily clean up afterwards. If you're a fan of tailgating, this is the ideal grill for you to have.
Buy It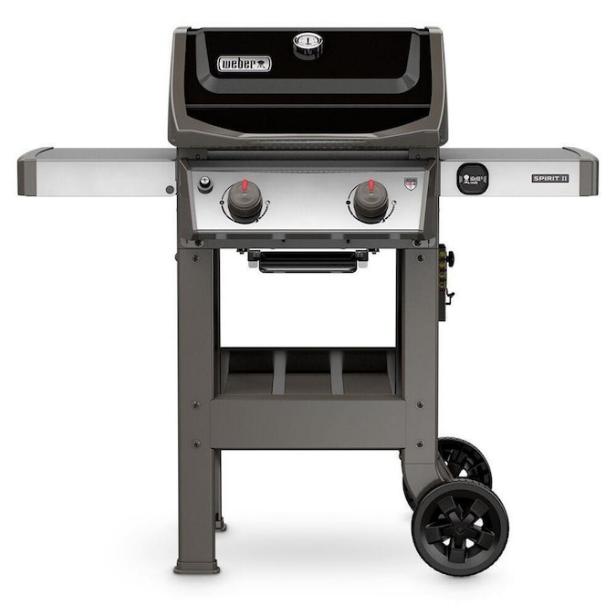 Weber is practically a household name when it comes to grilling in the USA, and it appears more than once on this list. This particular model available at Lowe's has nearly 10,000 online reviews and a four-star rating, making it this retailer's most popular gas grill. This is the smaller model, which includes two burners, making it ideal for a solo griller or a couple. If you need a little more cooking space, Lowe's also sells a three-burner model. With the three-burner model, you have the option of a propane model or one that connects to natural gas. If opting for natural gas, you need to make sure you have an outdoor connection to a gas line. Depending on your natural gas provider, this may take several months to install if you don't already have one. This two-burner model heats to 26,500 BTU, which means you can beautifully sear a steak to crisp, brown perfection. It also includes tool hooks to keep your spatulas, tongs and scrubbers close at hand. As well, it includes Weber's infinity ignition, which makes sure to ignite your grill on the first try every single time.
Buy It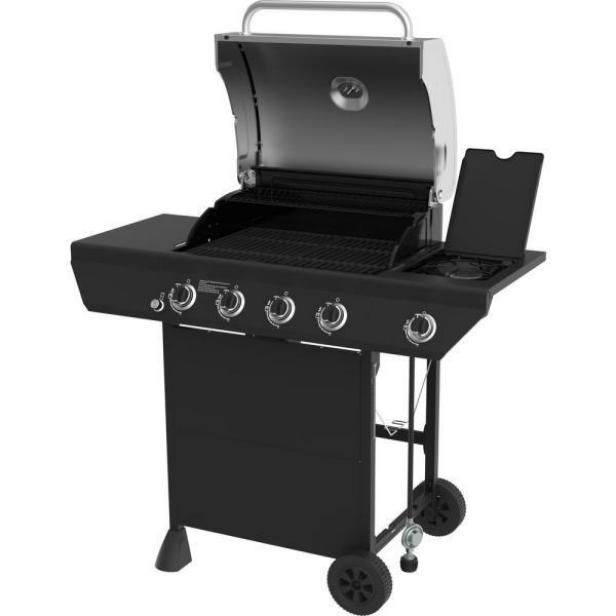 This budget gas model from Home Depot is close in price to some much smaller charcoal grills on the market. However, don't let the price cloud your judgment. This is one of the highest-rated and most popular gas grills on Home Depot's website with more than 2,000 customer reviews. This one is a big boy with four independent knob-controlled burners that heat up to an impressive 40,000 BTU. That's on top of a side burner for heating up sauces or sides. Despite its size, this Nexgrill model is still portable and comes outfitted with two sturdy wheels. The grill grates are also made of cast iron and coated in porcelain to prevent food from sticking and prolong the grates' life.
Buy It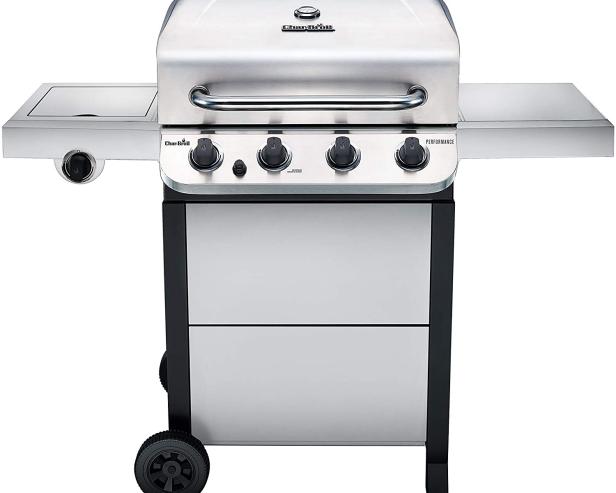 This gas grill model is what many people imagine when they picture a grill master in their backyard cooking for a crowd. It's a portable propane grill, which means you can roll it around anywhere you'd like (outdoors, of course), and you can even load it onto a truck or van to take the party elsewhere. You will need to purchase the propane tank separately, which is the norm for most gas grills. However, you can easily obtain these at many hardware stores and even at your local gas station. This particular model features an electric ignition, which eliminates the need for manually lighting your grill. As well, it includes a 10,000 BTU side burner where you can saute veggies or simmer a sauce. The grates are made of cast iron, which is a great conductor of heat, and they are coated in porcelain, which is resistant to rust and doesn't stick to food as easily as naked cast iron.
Buy It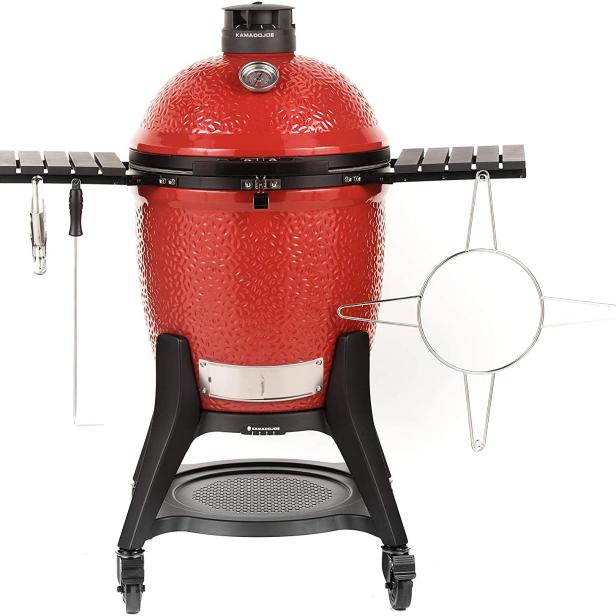 If you want to go seriously old school with your grilling, a kamado-style grill is your go-to option. This style of grill recently became popular in the USA, but it has its origins some 3,000 years ago in Asia. It is an egg-shaped charcoal grill made from ceramic, and the word means stove or range in Japanese. In form, it somewhat resembles a tandoor oven, which is a type of oven that originated in Central Asia. The shape of this type of grill locks in smoke and moisture, and the ceramic body conducts and retains heat. As such, it takes a lot less time to heat up compared to metal charcoal grills and doesn't rust or corrode like metal grills. As well, you can bake and roast in a kamado grill much more effectively. Kamado grills are much more expensive than even large metal charcoal grills, so it is an investment.
Buy It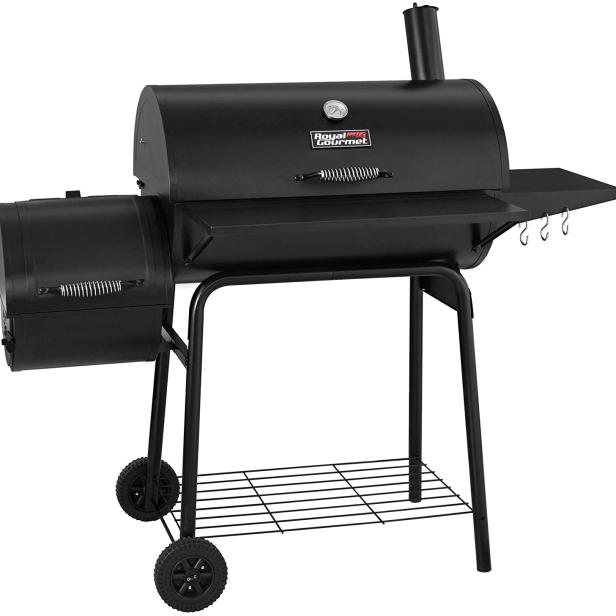 This charcoal grill model is both highly rated with more than 4,000 reviews on Amazon and very affordable. However, this traditional style of barbecue grill is best for the seasoned pit master. Its shape resembles the old-school oil drum barbecue grills and includes an offset smoker for low and slow cooking. While you can grill hotdogs and hamburgers on this model, its large capacity means that it takes a long time to heat up. As such, you will want to make sure that your barbecue project is worth the time and effort to get this bad boy up and running. Spending upwards of an hour to start your grill just to cook something that takes a couple of minutes can be a little frustrating. However, if you're planning on smoking a brisket or a full rack of ribs over hours, this is the model for you.
Buy It