Can You Drink Alcohol on the Keto Diet?
We have some thoughts before you pick up that pint.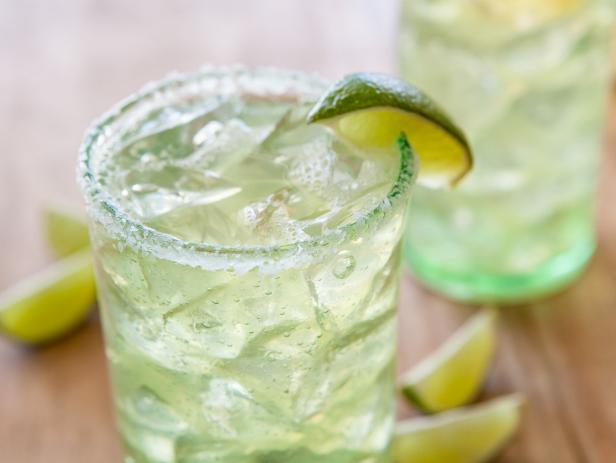 West Virginia Margarita
There's a good chance that you've enjoyed a frosty, salty glass of America's most-popular cocktail once or twice. But you've probably never had one quite like this. Canaan Valley Resort, one of the state's top four-season getaways, puts a West Virginia twist on this modern classic. Made with tequila and Cointreau, of course, the West Virginia Margarita gets its subtle sweetness from local Honey River Goldenrod Honey Mead from Healthberry Farm in Dryfork.
The ketogenic diet is a low-carb, moderate-protein and high-fat diet that uses fat, instead of carbohydrates, for energy (the scientific term is ketosis). And it's strict on the carbs — allowing about 30 grams per day, which is what you'd get in just two slices of white bread. A ketogenic diet is extreme enough that it's not typically recommended as a permanent lifestyle change — it should be a temporary diet that is ideally adopted under the supervision of a nutritionist with specifics goals and an end game.
Given the strictness of the diet, it would be nice to enjoy an adult beverage here and there. So how should you do it? Before pouring yourself a glass, keep in mind that drinking alcohol can potentially slow down the metabolism of fat — the whole point of keto — so keep in mind that moderation and balance are important. So follow these guidelines and drink responsibly!
Straight-up alcohol — like spirits — does not have carbohydrates (it does have calories, at 7 calories per gram). Next up is dry white or red wine, which do have carbs (anywhere from 3.5 to 6 grams per 5-ounce glass), so if you've budgeted correctly, then a glass (or two) is fine. Beer is very packed with carbs — a 12-ounce beer can have anywhere from 12 to 15 carbs.
Given the breakdown, a measured pour of straight alcohol is your best choice. Go for carbless alcohol like whiskey or bourbon, gin, rum, scotch, tequila or vodka. Drink them straight up — neat or on ice — or create a faux cocktail by adding a splash club soda or your favorite flavored seltzer and a twist of citrus or some fresh herbs.
Be smart with your cocktails
Craft cocktails can get quite creative, and are usually are mixed with liqueurs, simple syrups and mixes that all have sugar (read: more carbs). If you head to a bar, chat with the bartender and come up with a bespoke keto-friendly cocktail. Or become a mixologist at home with these ideas:
Garden Gin and Tonic: Muddle fresh tomato chunks, fresh basil and fresh parsley in a cocktail shaker. Add ice and 2 1/2 ounces of your favorite gin. Shake until the shaker is frosted on the outside. Pour into a highball glass.
Bourbon and Ginger: Crush a couple slices of fresh ginger in a cocktail glass. Add one big ice cube and pour in 2 ounces of your favorite bourbon.
Cucumber and Lime Vodka: Pour 2 1/2 ounces of your favorite vodka over ice. Top with lime flavored seltzer. Add a couple slices of cucumber and a lime wedge.
Margarita-ish: Rim a small glass with coarse salt and chile powder, if you'd like. Add a few ice cubes. Pour in 2 ounces of your favorite anejo or reposado tequila and add a squeeze of lime juice.
Coconut and Rum: Fill a shaker with ice. Add 2 1/2 ounces of your favorite white rum, 2 ounces of coconut milk, a squeeze of lime juice and a drop of almond extract. Shake the shaker until frosted on the outside. Strain into a glass.
Stay away from sweet wine
Sorry, no riesling or gewürztraminer — those white wines are too sweet and carb-laden for keto. The following terms on a wine label all equate to sweet: dessert, late-harvest, ice wine, spatlese, eiswein, dolce, demi sec and semi sec.
The same goes for any fortified wines, like sherry and madeira. Look for dry red and whites and go for big bold flavors — like cabernet sauvignon and chardonnay — if you're only allotted a 5-ounce glass.
Cut your glass of wine with a little seltzer or club soda for a refreshing and lower carb cocktail:
Blueberry and Mint White Wine Spritzer: Pour 2 1/2 to 3 ounces of your favorite dry white wine into a wine glass filled with ice. Top with your favorite flavored seltzer or club soda. Drop in 3 to 4 crushed fresh blueberries and some torn up fresh mint leaves.
Burnt Orange Red Wine Spritzer: Pour 2 1/2 to 3 ounce of your favorite dry red wine into a wine glass filled with ice. Top with your favorite flavored seltzer or club soda. Add a twist of burnt orange peel and a drop of pure vanilla extract.