Level:

Easy

Total:

45 min
Prep:

5 min

Inactive:

30 min

Cook:

10 min
Level:

Easy

Total:

45 min
Prep:

5 min

Inactive:

30 min

Cook:

10 min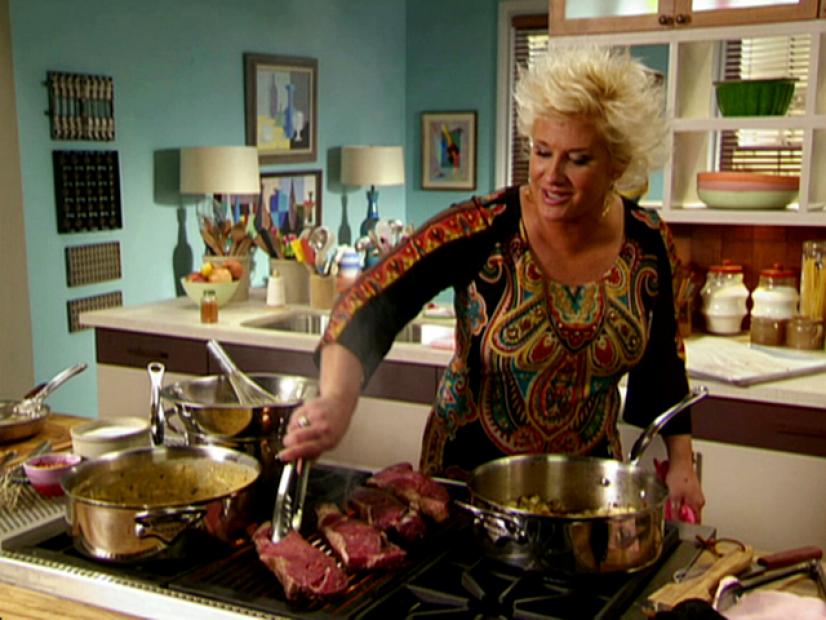 Preheat the grill to high. Brush the grill with a wire grill brush to remove any soot and fat on the grill grates. Wipe the grill grate with an oiled cloth to remove any bits of crud that were loosened by brushing.
Remove the steaks from the refrigerator and let them come to room temperature. Season the steaks generously with salt and let sit for at least 15 minutes.
Arrange the steaks on the hottest part of the grill until beautiful brown grill marks form, then rotate the steaks 90 degrees to create the crosshatch marks.
Turn the steaks over and repeat the process. Once the grill marks have formed on the second side, move the steaks to a cooler part of the grill and let cook to the desired doneness. Cook about 5 to 6 minutes on each side for medium-rare.