What Would Bobby Do: Holiday
Bobby Flay's longtime Food Network editor, Adam, gets inspired and makes Bobby's Cajun-Brined Turkey for a holiday feast. Plus, he gets creative and "Bobbifies" recipes for Rum Punch and Austrian Country Stuffing.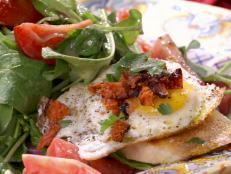 Rock your next brunch Bobby Flay-style, as Adam did, with Bobby's rocket salad with fried eggs, lemon-blueberry pancakes and spiked coffee.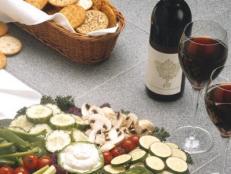 You may be convinced the ultimate holiday party spread includes a fatty cheese ball, sugary cookies and loads of alcohol, but healthy and tasty fare is possible. Here are top tips for planning and a bunch of recipes for your shindig.