Level:

Easy

Total:

43 min
Prep:

25 min

Inactive:

10 min

Cook:

8 min
Level:

Easy

Total:

43 min
Prep:

25 min

Inactive:

10 min

Cook:

8 min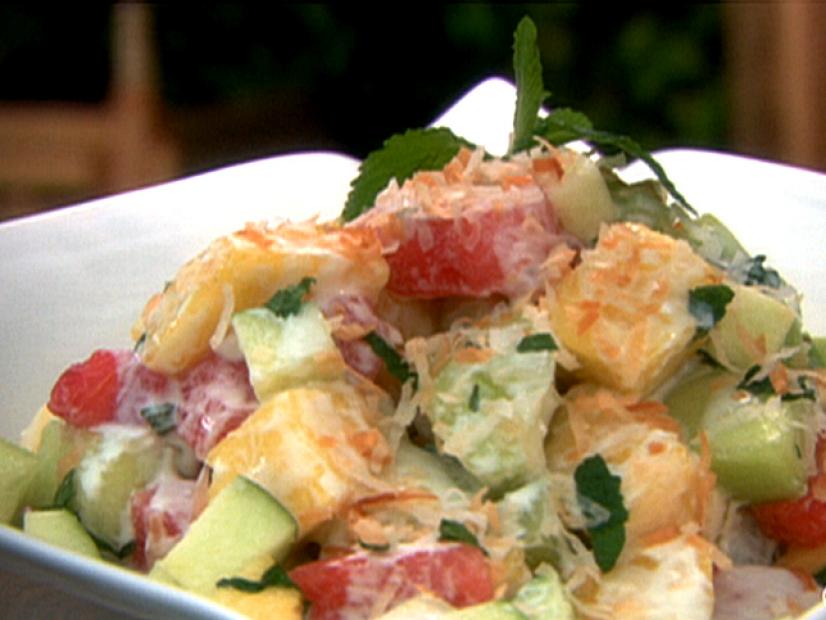 Preheat the oven to 300 degrees F.
Spread the coconut in a single layer on a baking pan. Toast coconut in oven until pale golden brown, watching carefully to avoid burning, about 8 minutes.
In a mixing bowl, whisk together the yogurt, honey, rum, and mint. In another large bowl, combine the fruit. Pour the yogurt mixture over the fruit and toss to combine. Allow to sit for 10 minutes so the fruit can absorb the flavors. Sprinkle the toasted coconut on top and serve.