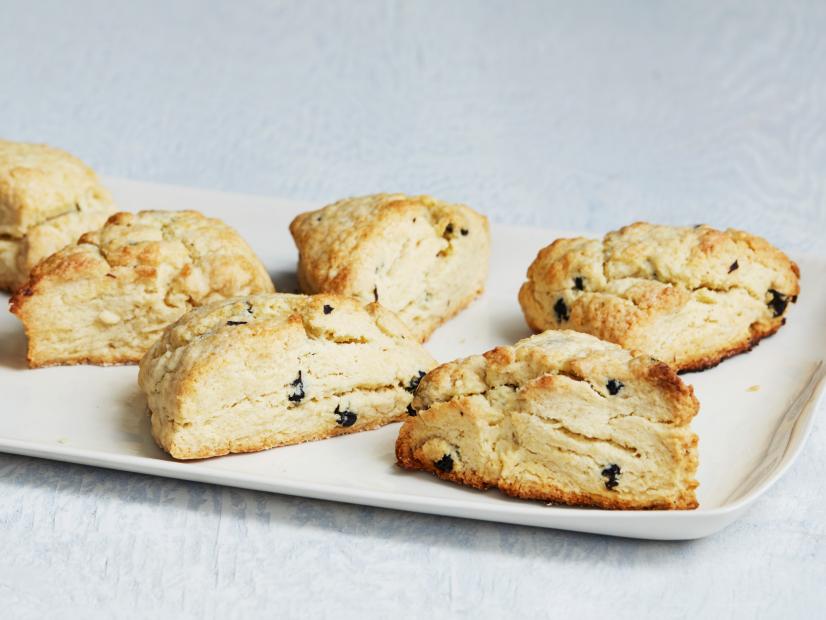 Preheat the oven to 425 degrees F and line a baking sheet with parchment.
Whisk the flour, sugar, baking powder and salt in a medium bowl. Add the butter and work into the flour, using your fingers until the mixture resembles coarse meal. Add the currants and toss.
Beat the egg and heavy cream together in a small bowl and stir into the flour mixture to make a shaggy, loose dough. Add 1 teaspoon more of cream at a time as needed until the dough comes together. Turn the dough onto a lightly floured surface and pat into a 6-inch round. Cut into
8 wedges and space out evenly on the prepared baking sheet. Brush the tops of the scones with heavy cream and sprinkle with sugar. Bake until golden brown, 12 to 15 minutes. Serve warm or at room temperature. 
When measuring flour, we spoon it into a dry measuring cup and level off the excess. (Scooping directly from the bag compacts the flour, resulting in dry baked goods.)