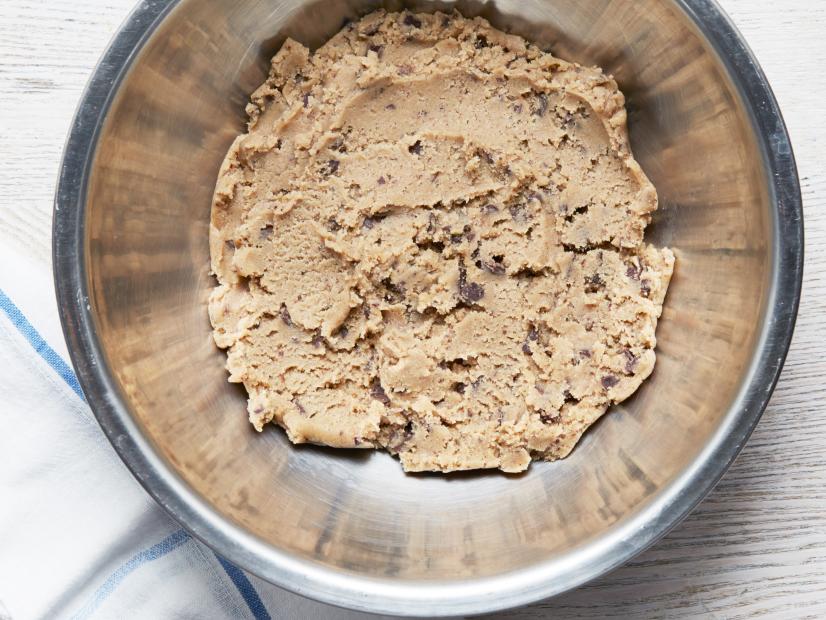 Whisk together the flour, baking soda and salt in a medium bowl and set aside.
Beat together the dark brown sugar, granulated sugar, butter, sour cream and vanilla extract with an electric mixer on medium-high speed in a large bowl until well combined, about 2 minutes. Add the flour mixture and mix on low speed until incorporated. Stir in the chocolate with a rubber spatula.
Serve at room temperature or refrigerate in an airtight container for up to 5 days. 
When measuring flour, we spoon it into a dry measuring cup and level off the excess. (Scooping directly from the bag compacts the flour, resulting in dry baked goods.)