Level:

Easy

Total:

45 min
Prep:

15 min

Cook:

30 min
Level:

Easy

Total:

45 min
Prep:

15 min

Cook:

30 min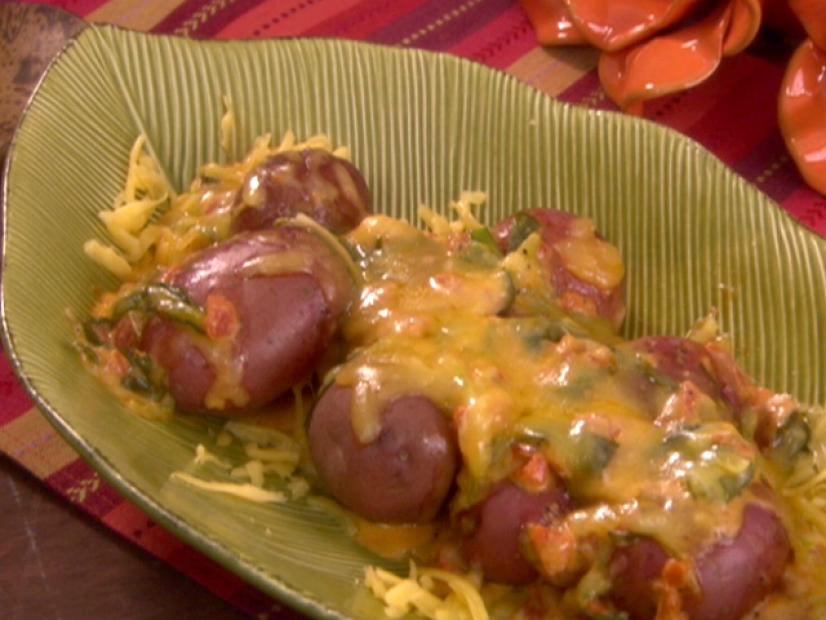 Cover the potatoes in cold, salted water. Bring to a boil, reduce heat and simmer on medium-high heat for approximately 20 minutes or until tender in the center.
In a separate skillet and on medium heat, heat the oil and gently cook the chicken bouillon cube, tomatoes, Worcestershire sauce and scallions for about 5 minutes. Add the cream, 1/2 cup cheese, salt and pepper and continue to cook until the cheese has melted. Set aside.
Drain the potatoes and place them in a serving dish. Pour the tomato and scallion mixture over the potatoes. Top with remaining 1/2 cup cheese. Serve hot.