Total:

6 hr 10 min

(includes freezing time)

Active:

10 min
Total:

6 hr 10 min

(includes freezing time)

Active:

10 min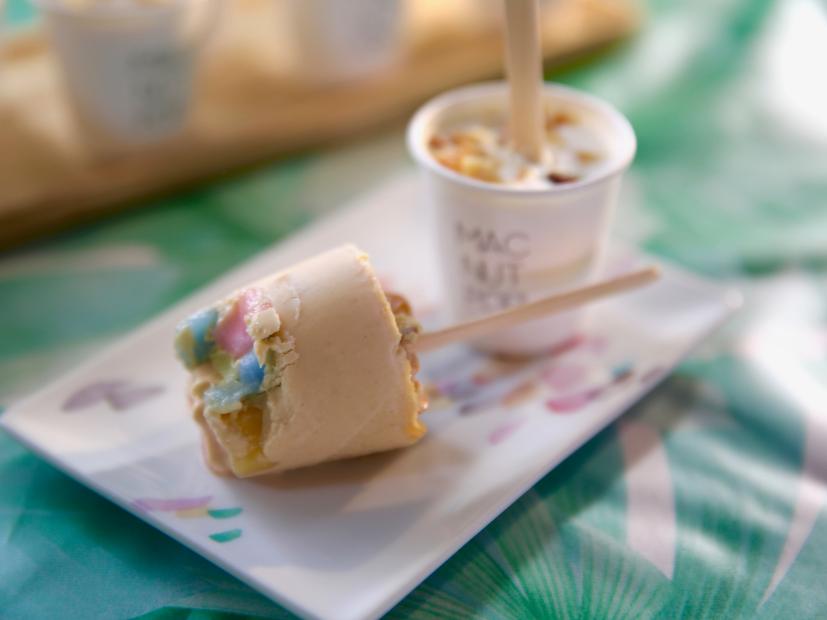 Special equipment:
ten 3-ounce waxed paper cups; 10 ice-pop sticks
Put the vanilla ice cream, coconut milk and 1 cup of the macadamia nuts in a blender.  Blend until completely smooth. Gently fold in the mochi bites. Divide the mixture among ten 3-ounce waxed paper cups and place on a baking sheet or plate.
Finely chop the remaining 1/4 cup macadamia nuts and sprinkle evenly over the ice cream mixture in the cups. Place an ice-pop stick into the center of each cup. Freeze until solid, at least 6 hours and up to overnight. 
Use kitchen shears to remove the cups from the pops before serving.