Brunch @ Bobby's Guilt-Free Brunch Highlights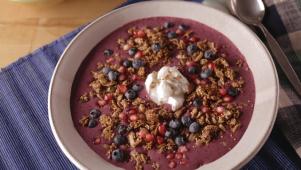 Now Playing
Bobby makes a healthy Power Bowl that is great for mornings on-the-go.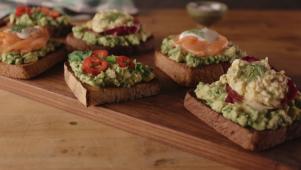 Now Playing
Bobby Flay's Avocado Toast Three Ways 04:11
In this Brunch at Bobby's video watch as Bobby Flay demonstrates how to make three variations of avocado toast. Each spread consists of an avocado base. Weather it's chunky lime and green onion, egg salad or topped with chilis, each avocado recipe provides a unique spin on having a guilt-free brunch.
Get the Recipe