We're sorry, there seems to be an issue playing this video. Please refresh the page or try again in a moment. If you continue to have issues, please contact us here.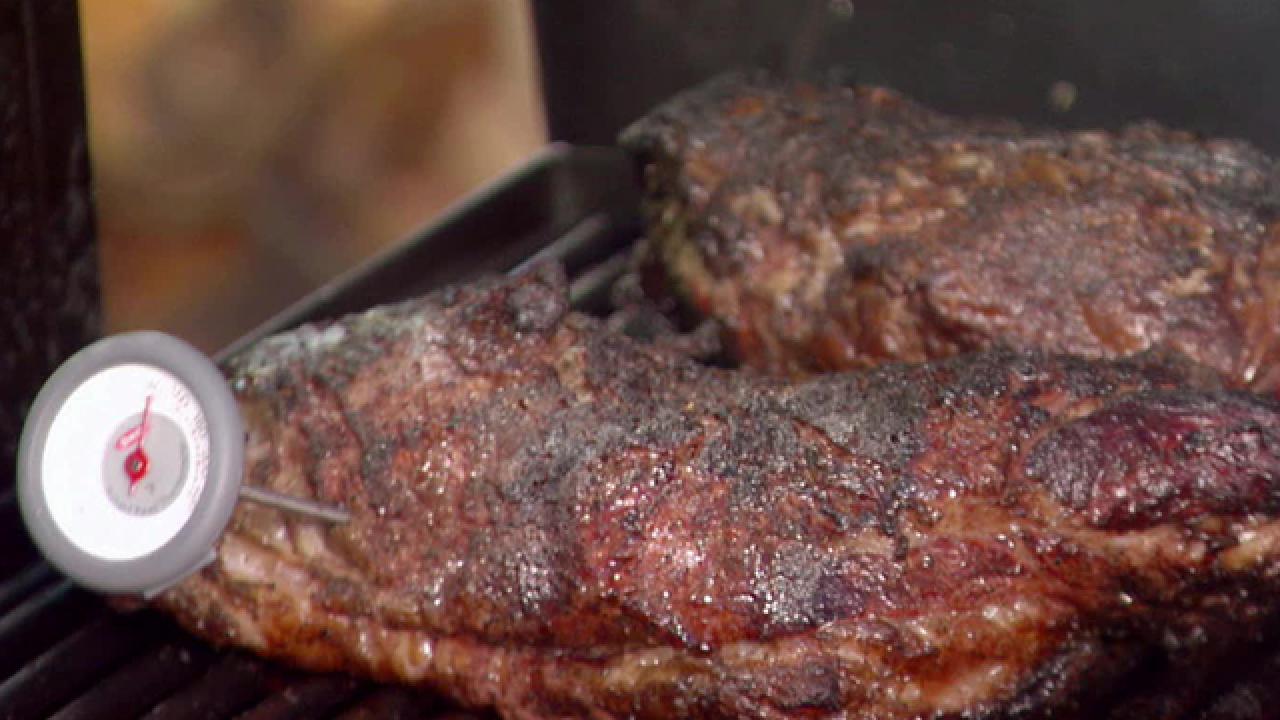 Bobby Flay Shows How to Grill Tri-Tip Steaks
02:20
Bobby Flay explains how he's going to cook a couple of tri-tip steaks, and how butchers know that tri-tip steak comes from the bottom part of the sirloin, a cut that has a lot of flavor. He seasons the tri-tip steaks with salt, pepper and granulated garlic. Bobby tells how when he was on the Central Coast of California, he saw a grill with a crank for raising and lowering the rack. The grill allows for the cook to control how much direct heat is used when the rack is in the lowered position. He adds hardwood charcoal and red-oak chips, a staple of Central California Coast barbecue; he recommends soaking the chips for at least two hours before using them. The grill works as both a live-fire grill and as a smoker. The red-oak chips create smoldering smoke, adding flavor to the steaks. Bobby lowers the grill rack to give the steaks more direct heat until they develop a nice crust on the outside. He then raises the rack to slow the cooking time, which is true barbecue: low and slow. The goal is to slowly cook the meat through. Bobby points out that you need to be careful to not overcook the meat as there's no going backwards once it's overdone. Bobby inserts a meat thermometer into a steak and pulls the meat off the grill to rest. It's important to find the grain of the meat, then cut across the grain when slicing it up. The meat has a pink center and is juicy. Bobby admits it's making his mouth water.