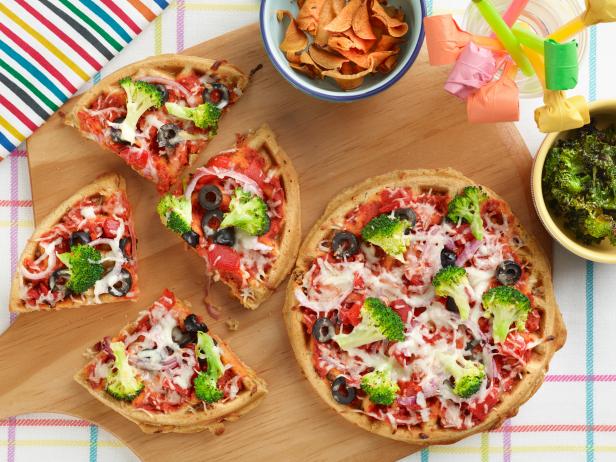 DamarisPhillips_SemolinaAndSunDriedTomatoWafflePizzas_H
Chef Name: Damaris Phillips Full Recipe Name: Semolina and Sun-Dried Tomato Waffle-Pizzas Talent Recipe: Damaris Phillips' Semolina and Sun-Dried Tomato Waffle-Pizzas, as seen on Southern at Heart FNK Recipe: Project: Foodnetwork.com, Back to School/Sandwich Central/Dinner and a Movie/Sides Show Name: Southern at Heart Food Network / Cooking Channel: Food Network
Renee Comet, 2013, Television Food Network, G.P. All Rights Reserved
Chef Name: Damaris Phillips Full Recipe Name: Semolina and Sun-Dried Tomato Waffle-Pizzas Talent Recipe: Damaris Phillips' Semolina and Sun-Dried Tomato Waffle-Pizzas, as seen on Southern at Heart FNK Recipe: Project: Foodnetwork.com, Back to School/Sandwich Central/Dinner and a Movie/Sides Show Name: Southern at Heart Food Network / Cooking Channel: Food Network
Waffles may be known for their starring roles on breakfast tables, but when they're not topped with warm maple syrup or cool whipped cream and berries, they shine alongside savory ingredients as well. From the tried-and-true marriage of waffles and fried chicken to the addition of bacon, cheese and spices, these tender, fluffy bites can be paired and stuffed with myriad flavors and textures.
Think of them as blank canvases just waiting to be dressed up depending on the batter. Read on below for classic and creative waffle inspiration with Food Network's top-five waffle recipes from Damaris Phillips, Giada De Laurentiis, Alton Brown and more chefs.
No longer just for breakfast, waffles take a savory turn with Damaris' pizza pie-inspired recipe, boasting a sun-dried tomato waffle crust and traditional toppings, like homemade tomato sauce, gooey cheeses and fresh vegetables.
A trio of comfort food classics converge in Food Network Magazine's quick-fix recipe: crispy, juicy fried chicken, fluffy waffles and smooth, buttery gravy.
Giada adds the flavor of another classic breakfast ingredient — bacon — to her fluffy waffles in the form of pancetta. The salty taste is a welcome contrast to the sweet dish, laced with fragrant cinnamon and finished with chopped walnuts for crunch.
A fuss-free recipe that delivers tried-and-true results, Alton's better-for-you waffle is made with a mixture of all-purpose and whole-wheat flours, plus buttermilk so the finished product is deliciously moist.
Put a brownie-inspired spin on traditional batter with the help of cocoa powder and melted chocolate, then cook the waffles and top them with creamy vanilla ice cream and indulgent sundae toppings for an over-the-top dessert.