How to Tell If Your Ground Beef Is Bad
These are the signs that your ground beef is no longer good.
Have you ever brought home a package of ground beef and left it sitting in your fridge wondering if it's still safe to prepare days later? Or stashed ground beef in the freezer only to wonder months later if it's still edible? You're not alone, and this head-scratching issue certainly can make you worry that your tasty meal might make someone sick. Luckily, there are numerous things you can do to tell if your ground beef is spoiled from the time you see it in the market until the time you eat it.
How Do You Know If Meat Is Bad
There are three main ways to tell that ground beef is bad. These signs could mean that there are pathogenic bacteria like salmonella or E. Coli contaminating your ground beef. To determine if your ground beef if spoiled, use your senses. Touch the ground beef. If it's slimy, that's not normal. Smell and visually examine at your ground beef, and if it's brown or an off odor, those could be signs that your ground beef is spoiled. Always remember — when in doubt, throw it out!
What You Can Do to Choose Safe Meat
From the time you pick up that ground beef to purchase it, until the time you eat it, there are things you can do in order to help ensure it's safe to eat.
When Purchasing: When selecting your ground beef, look for beef with a bright cherry-red color, not brown. Sealed bags of ground beef can have a darker purplish-red color — and that's okay! Once the ground beef is exposed to the air, it will turn that bright red you're used to seeing. When selecting your meat, you also want to make sure that the package is cold with no holes or tears, that the package doesn't have excessive liquids, and that you are purchasing it on or before the sell-by date. When you're in the market, pick up your ground beef right before checking out.
When Transporting: If it will take you longer than 30 minutes to get home, bring a cooler in your car to make sure your ground beef stays cold. Remember to refrigerate or freeze your ground beef right away when you get home.
When Freezing: If you plan on freezing your beef, plan ahead to the meals you'll be using it for. That way you can divide and re-package your ground beef into the right portions. If you choose to freeze your ground beef in its original packaging, only do so for up to 2 weeks. If you plan on keeping your ground beef in the freezer for longer, wrap it in heavy duty aluminum foil or place in a freezer bag removing as much air as possible. Ground beef can be frozen this way for 3 to 4 months.
When Refrigerating: If you choose to refrigerate your ground beef, place it on the lowest shelf in your refrigerator on a plate or tray to catch any juices that may drip and prevent cross-contamination. According to the USDA's Food Safety Inspection Services, ground beef has a shelf life of 1 to 2 days from purchase.
When Prepping: Wash your hands with soapy warm water before and after handling raw ground beef and ready-to-eat foods. Keep the raw meat and meat juices away from other foods. After using your cutting board or plate, wash everything you used in hot, soapy water.
When Cooking: All ground meat products should be cooked to an internal temperature of 160-degrees Fahrenheit, using an instant read meat thermometer.

According to

Mandy Carr, PhD, Senior Executive Director, Science, Culinary and Outreach at National Cattleman's Beef Association, a contractor to the

Beef Checkoff

,

"proper cooking is a critical step in beef safety."

When Storing Leftovers: If you have any leftovers made from your ground beef, refrigerate within 2 hours after cooking.
What to Do During a Recall
On occasion, there are recalls on ground beef. If an unsafe product is identified, a recall is issued as an example of the U.S. food safety system working to remove the product from commerce. "If a recall is necessary, FSIS notifies the public through a Recall Release distributed to media outlets where the product was distributed and is posted on the USDA-FSIS website," says Carr who recommends consumers dispose of or return the product to the location where they purchased the product.
How Farmers Keep Your Beef Safe
Farmers play an important role in keeping the beef supply in the U.S. safe to eat. "Everyone plays an important role in beef safety – from the cattlemen and women who continually invest in and learn from beef safety research studies, to the various government entities that are responsible for enacting and overseeing food safety regulations and inspections," says Carr. "No one cares more about the health and wellness of their cattle than farmers and ranchers. Healthy animals are the first step in safe beef." Once the cows reach the processing facilities, there are many steps taken to humanely harvest cattle with a focus on food safety. "These facilities not only comply with required USDA food Safety and Inspection Service (FSIS) testing, but invest millions of dollars each year to implement food safety steps and test beef products to ensure beef safety," explains Carr.
*This article was written and/or reviewed by an independent registered dietitian nutritionist.
** I am a member of the Beef Expert Bureau which is part of the Beef Checkoff. All thoughts, however, are my own.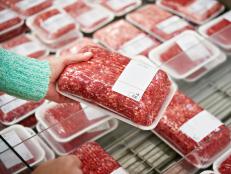 Here's how to know if you could be affected.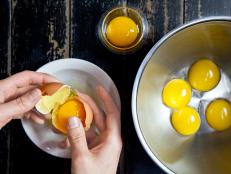 Because who knows how long it's been in the fridge?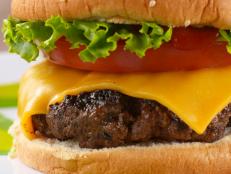 Here are the tips you need for cooking the best possible burgers in your own backyard.