Make Mocktails Like a Pro with These Essential Tips and Tricks
Bartenders across the country are making top-notch drinks without the booze — and you can, too!
Keep in mind: Price and stock could change after publish date, and we may make money from these links.
Gone are the days when ordering a nonalcoholic cocktail would get you a glorified lemonade off the kids' menu or — worse — a blank stare from the bartender. Mixologists across the country are making booze-free drinks that are as complex as their alcoholic counterparts, and bars that cater to the sober (and sober-curious) have sprung up in nearly every major city. It's all for good reason: As a nation, we're drinking less. A 2019 Nielsen survey found that 47% of adults — and 66% of millennials — planned to cut back on alcohol consumption. That same year, wine consumption declined for the first time in more than two decades. Teetotaling has never been as popular as it is now, and with all the new faux spirits, shrubs and syrups available, making a great nonalcoholic drink at home is easier than ever.
Three Ways to Change It Up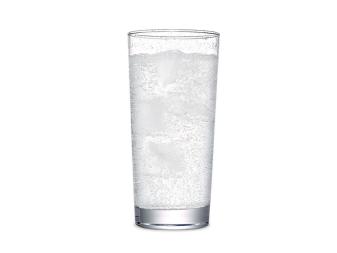 Fizz and Froth
Incorporate bubbly mixers like tonic water, soda and ginger beer, or use raw egg whites to create a frothy top layer. Whisked aquafaba, the liquid in canned chickpeas, creates a similar effect and is a favorite in the spirit-free world.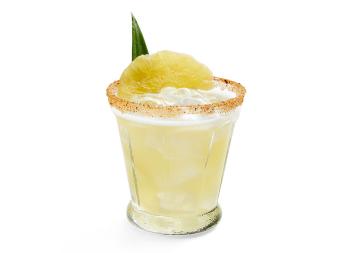 Presentation
Serve drinks in proper glassware like rocks glasses, coupes and highballs — and add garnishes like citrus peels, fresh herbs and spice rims.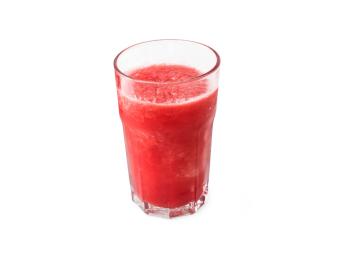 Fruit and Vegetable Purees
Think beyond bottled juice and try fruit and veggie bases with less sugar, like freshly squeezed grapefruit juice, pureed watermelon or muddled cucumber.
Build Up Your Flavor Profile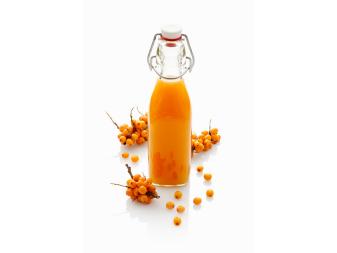 Shrubs
Also called drinking vinegars, shrubs are tangy syrups made from vinegar, sugar and fruit or vegetables. Make your own or buy bottled ones from brands like Element Shrub and Som Cordial.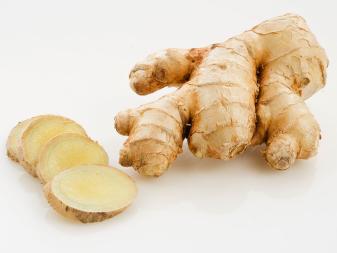 Infused Syrups
Flavorful sweeteners are easy to make: Simmer equal parts sugar and water, stirring to dissolve the sugar; add herbs and spices like ginger, rosemary or mint to infuse, then strain. Store in the refrigerator for up to 2 weeks.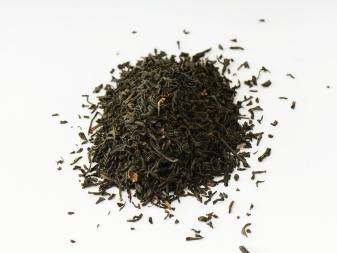 Teas
Herbal teas like rooibos and rosehip often contain blends of herbs, flowers, spices and dried fruit that can lend complexity to a drink.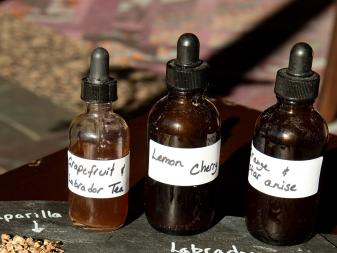 Bitters
A few dashes give depth and bitterness to drinks. They add a scant amount of alcohol, but nonalcoholic bitters are sold by companies like Dram Apothecary.
If you're interested in replicating traditional cocktails, try one of these nonalcoholic spirits.
All text written by Francesca Cocchi for Food Network Magazine.
Loose tea photo by ZenShui/Michele Constantini/Getty Images.
Ginger root photo by Tetra Images/Getty Images.
Biters photo by David Buzzard/Media-centre.ca/Getty Images.
Shrubs photo by Gross, Petr/Getty Images.
Fizz and Froth photo by Kang Kim for Food Network Magazine.
Cocktail Presentation photo by Ryan Dausch for Food Network Magazine.
Fruit and Vegetable Puree photo by Getty Images.
Mocktail Essentials Opening photo by Mike Garten for Food Network Magazine.