What Do the Numbers on Shrimp Packages Mean?
It's all about their size. Here's how the numbers stack up.
We're sorry, there seems to be an issue playing this video. Please refresh the page or try again in a moment. If you continue to have issues, please contact us here.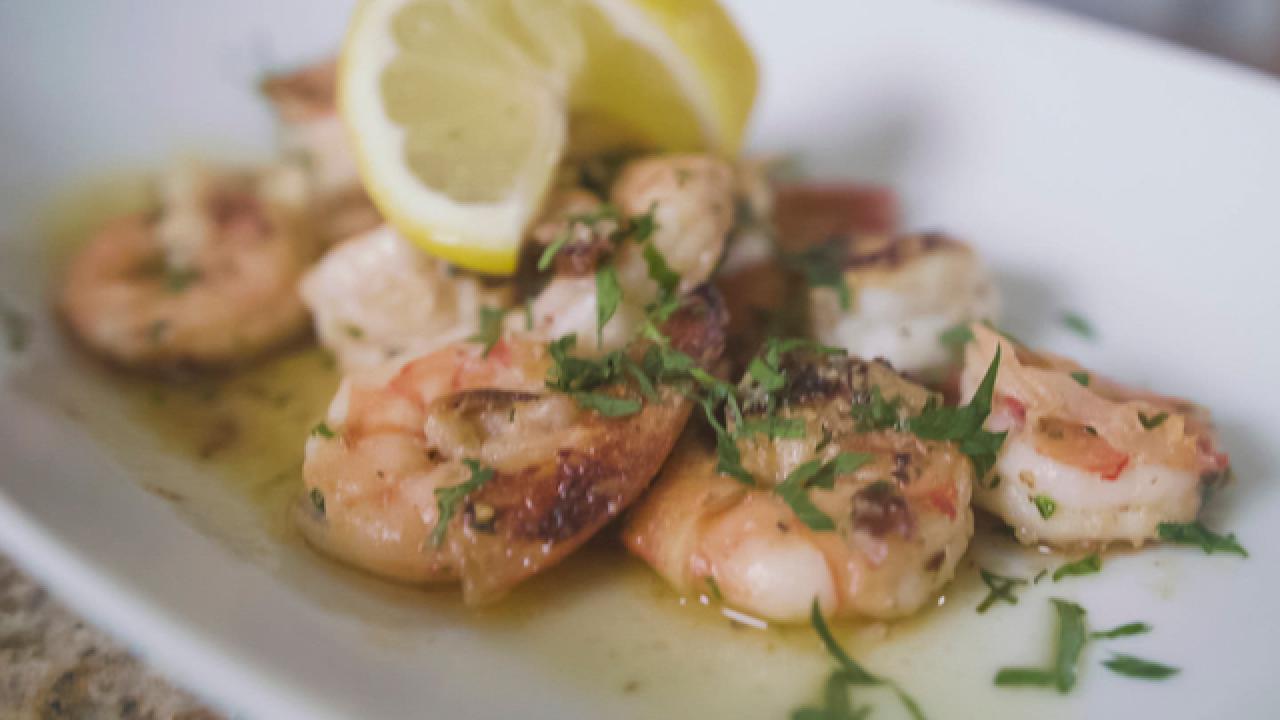 Often a recipe will call for small, medium or large shrimp. But when you go to the grocery store, the labeling on the package (or signage at the fish counter) can get confusing. Maybe there's a size on the package — or maybe there's not. But one thing's for certain: you'll see some numbers on the outside. What exactly do they mean?
Luckily, Chef Danielle Alex, host on Food Network Kitchen and owner of a private catering business in New York City, is here with an answer: "You might be intimidated when you go into the store and see a U16-18 or something that says 26/28 and you're like what do these numbers mean? Believe me, I get it," Alex says. "What that means is the amount of pieces per pound."
Yep, shrimp size is technically measured in shrimp count: the number of shrimp in one pound. (Shrimp weight includes their shells, but not their heads).
Below, we've outlined the number that typically corresponds to each size. Note that these numbers are not regulated and can vary by seafood brand and fishmonger, so here's a good rule of thumb: the larger the number, the smaller the shrimp.
Colossal: U-10 ("U"stands for under, meaning there are under ten colossal shrimp in one pound.)
Jumbo: 11/15 (the "/" implies a range. There are 11 to 15 jumbo shrimp in one pound.)
Extra-Large: 16/20
Large: 21/30
Medium: 31/35
Small: 36/45