Level:

Intermediate

Total:

2 hr 15 min
Prep:

25 min

Inactive:

1 hr 45 min

Cook:

5 min
Level:

Intermediate

Total:

2 hr 15 min
Prep:

25 min

Inactive:

1 hr 45 min

Cook:

5 min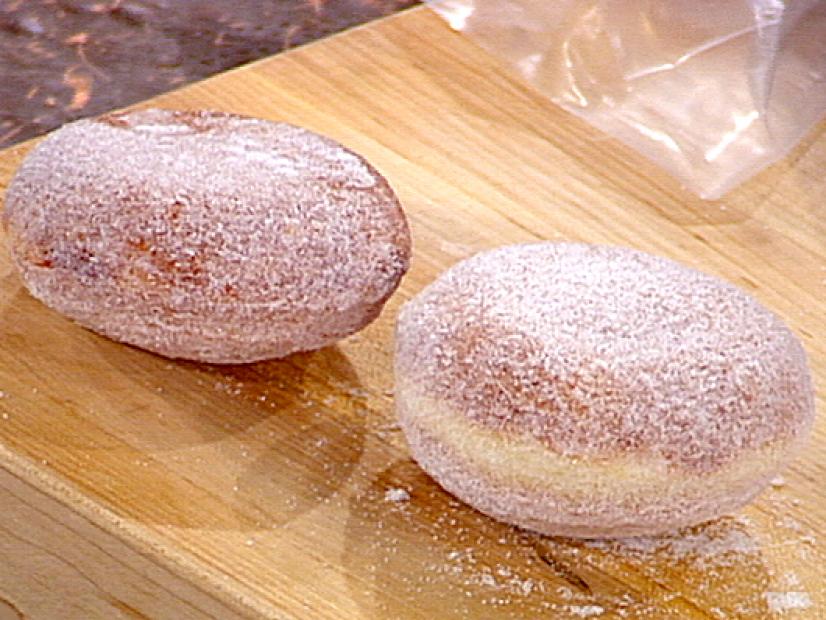 Set a small saucepan over low heat and add 1/4 cup of the milk. Heat the milk long enough to remove the chill and raise the temperature just slightly so that it is just warm. Place the yeast in a small bowl with 1 tablespoon of the sugar and pour the heated milk over the yeast. Stir the milk into the yeast and allow it to bloom for 5 to 10 minutes. In a stand mixer fitted with a whip attachment, combine the remaining 3 tablespoons of sugar, butter, salt, mace, and powdered milk and mix until just well combined. Do not overmix. Add the egg and mix gently. Add the remaining 3/4 cup of milk and mix briefly. Add the flours and yeast mixture and mix to form a smooth dough, about 6 to 8 minutes at second speed.
Transfer dough to a lightly oiled bowl and cover with plastic wrap or a damp kitchen towel. Set aside to rise in a warm, draft free place until doubled in size, 1 to 1 1/2 hours.
Place the dough on a lightly floured work surface. Sprinkle the dough lightly with flour and, using a rolling pin, roll to a thickness of 1/2-inch. Let dough sit undisturbed for 5 minutes to allow the dough to relax. Using a biscuit cutter or the rim of a glass, cut doughnuts into rounds about 3 inches in diameter.
Add enough solid vegetable shortening to a large saucepan or deep-fryer to come halfway up the sides of the pan when melted. Heat over medium heat to a temperature of 350 degrees F. Fry the doughnuts, a few at a time so as to not overcrowd, turning once midway through the cooking, 2 to 2 1/2 minutes per side. Drain on a paper towel-lined plate. While donuts are still warm, place them in a paper bag with some sugar and shake to coat. Transfer the cooked doughnuts to a cookie rack set over a sheet pan to cool.
When cool, place the jelly in a pastry bag fitted with a plain tip and, using the tip, poke a small hole in the side of the doughnuts and fill the centers with 2 tablespoons of the jam. Serve.